---
Author Archives: Bedroomm Editorial
About Bedroomm Editorial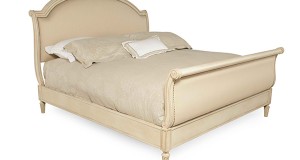 Before other sophisticated bed designs came, there is one bed type that had been here for a long time. This is the kind of bed that we usually see in classic settings but there are also modern counterparts of these beds. We are talking about sleigh beds. Well, like what the name suggests, this bed resembles a sleigh. It has an outward curving headboard and footboard. But there are also instances that only the headboard has that curvy design while the footboard is plain or has some drawers on it. Whatever style variation is added to this bed, it can never go away with the tall curved headboard that is associated with it. Traditional sleigh beds would come in different designs and are mostly made of wood. Although, there are also other sleigh beds that have metal or iron accents on them. But today, we will show you wooden sleigh...
Read More »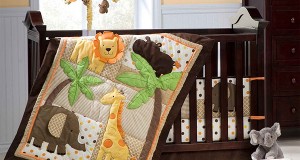 It is an exciting event for parents to get a new child. To express that excitement, they will get ready for the nursery and other things for their new family member. A nursery would always have a theme which also depends on the gender of the baby. One theme that fits both males and females is a jungle nursery. Aside from the decorations, the crib beddings would complete the look of a nursery and it is what will make your little bundle of joy feel comfortable while sleeping and playing. A jungle themed nursery is one of the favorite themes for parents because it features cute animals and lovely colors. Also, it is not really hard to create a jungle themed nursery since there are available decors from wall decals to crib beddings. So today, we will give you a list of some jungle-themed bedding for your little one's bedroom....
Read More »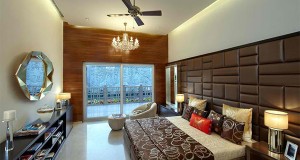 The color of the Earth is widely used in the interior because of the warm relaxing aura it can give. It is used not just in living spaces but even in private sleeping areas. When we talk about Earth tones, it would include brown, beige and even green and blue. Well, think nature and you will get the right tones. We will be showcasing bedrooms with this color pallet but this isn't just any bedrooms because said colors are incorporated into contemporary interiors. We come to think that contemporary style and Earth colors are married to each other because they are really a perfect combo. The wooden materials paired with the colors of nature create an atmosphere that would make sleeping and relaxing even more satisfying. So if you want to get a bedroom with this kind of aura, check out the list we have below for ideas on how...
Read More »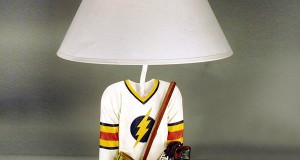 When decorating a bedroom for children it isn't just the beddings or wall decors that matter but even the lighting in it. Providing lighting is of course important. The light serves many purposes from providing comfort in the dark to lighting up the pages of a bedtime story. You can always get ceiling lights, pendant lights and other kind of lighting but if we talk about a bedroom, a table lamp for the bedside table would be perfect. If it comes to your boy's bedroom, you might worry that you can't get a good lighting that would fit your boy's bedroom theme. But you don't have to because there are also numerous designs that are made for boys. We have gathered some table lamps for boys that would look perfect on the bedside table. Check them out! Kids On The Road Again Children's Table Lamp Image: Lamps Plus A delightful...
Read More »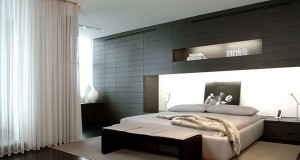 The trend of interior design these days are modern design. This kind of interior focuses on function and uses sleek lines for the furniture and other elements in it. It looks clean and has that simple look yet lends a subtle luxurious appeal and sophistication. Most of these spaces use earth tones, grays and even pastel colors. But there are also modern interiors that has bold colors in it. Today, we will give you a list of modern bedrooms. You will notice the common factors in each interior like the design of the furniture, crisp drapes, and its tidy look. A modern bedroom is always free of clutter and will merely drive the eyes to its lovely modern elements from the furniture to the lighting. You will better understand how a modern bedroom will look if you scroll down and take a glimpse of the list we have for you...
Read More »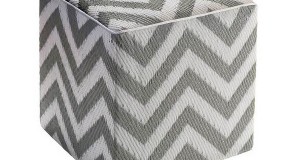 Adding accent furniture to the bedroom is a good idea especially if you have more space in it and if you think you would need to add one. Ottomans are pretty accent furniture because they have stunning designs and prints which lend sophistication to a space. For the bedroom, it would be good as alternate seating. It will even look perfect as a vanity seat. What's nice about ottomans is that they can also be used as side tables too and they look great as added decors in your bedroom. If a modern bedroom is your style or you are into having a geometric themed bedroom, then the cube ottomans that we have for you today is just perfect for that since we collated geometric cube ottomans. They vary from chevron prints to squar-ish or circular designs. It is fun to play with shapes and lines even on this cute...
Read More »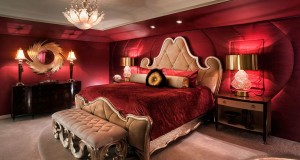 Having your own bedroom isn't just about getting enough privacy while sleeping or taking a rest. For couples, it also means having a private time together. A romantic bedroom design could be perfect even for a date night or for an ordinary day. It has a warm inviting atmosphere creative by the lighting fixtures and other elements in it. You'd easily recognize a romantic bedroom for it has that softness in it with intricate details and some red colors too that represents romance. The design is focused on emotions expressing one's passion and individuality. How would you love to add some romance to your own bedroom? Whether your bedroom is modern or classic, you could always get a romantic bedroom. Try adding dramatic warm lighting and even some candles. Place some exotic and bold wallpapers, get a lovely bed with intricate headboard design or even a canopy. Placing a sheer...
Read More »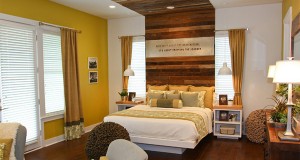 Most of the time, bedrooms would come in neutral colors like white because they are safe colors and the owners will not worry about the color of the items they want to add since it will still look good in the space. But then, there are other homeowners who choose to have bedrooms with bold or bright colors to make it appear lively. Others even have multi-colored bedrooms that looks fun and exciting. If you are looking for a color that is refreshing, bright and lively, why don't you try yellow? Yellow represents intellect and it is the color of the mind. It is optimistic and cheerful. and can even be related to the sun's brightness. That is why yellow is a happy and bright color. When used for the bedroom, it exudes a blinding beauty but that also depends on the tone of the color that one decides to...
Read More »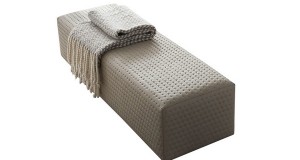 We are sure you have noticed those benches found at the foot of the bed. These are placed there for alternate seating, for lounging or even for putting on shoes or socks. But for some, benches are also for decoration and even for storage. Bedroom benches usually have widths the same as the beds or similar to that of the bed's size. They also come in various styles and colors which gives one, millions of choices. Today, we will be featuring some gray bedroom benches. Gray bedroom benches would fit in different interiors because of its color. It could be a perfect addition to a modern, traditional, eclectic, art deco and other room styles. It would also look great in whatever color palette you use for your bedroom. We have collated some lovely bedroom benches for your inspiration and you can see all of them below. Air Bed Bench Image:...
Read More »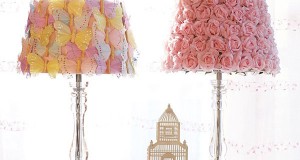 Decorations come in different form and we have a long list of options if you are looking for something to adorn a bedroom. When decorating a bedroom for kids, it isn't just fulfilling but also fun and enjoyable especially if your kid's bedroom has an interesting theme. Like what we said, there are so many items that you can add to a bedroom which includes lighting. Lighting doesn't just illuminate a space but it can actually be an added decoration just like what we are going to show you today. Bedroom table lamps are perfect for side tables in the bedroom but it would be better if you get those lamps that have creative designs so they can double as decorations. Lamp shades come in so many interesting designs but those designed for kids look even more creative! There are lamps with dolls, castles, shoes and many other themes. Make...
Read More »