Decorations come in different form and we have a long list of options if you are looking for something to adorn a bedroom. When decorating a bedroom for kids, it isn't just fulfilling but also fun and enjoyable especially if your kid's bedroom has an interesting theme. Like what we said, there are so many items that you can add to a bedroom which includes lighting. Lighting doesn't just illuminate a space but it can actually be an added decoration just like what we are going to show you today.
Bedroom table lamps are perfect for side tables in the bedroom but it would be better if you get those lamps that have creative designs so they can double as decorations. Lamp shades come in so many interesting designs but those designed for kids look even more creative! There are lamps with dolls, castles, shoes and many other themes. Make sure that you will choose the right design for your girl's bedroom so that coherence in style will be observed. Now, take a look at the chic bedroom table lamps for girls below:
Magic Garden Kids Table Lamp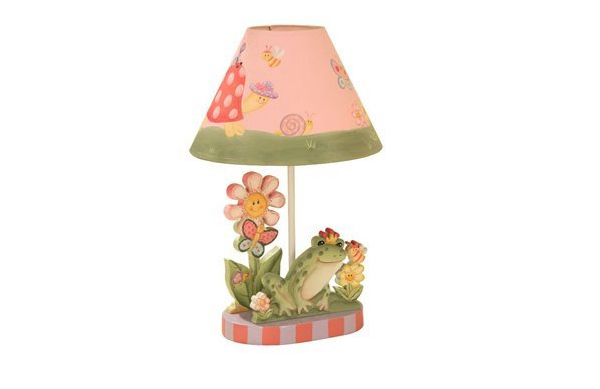 Image: Teamson Kids
For a magical garden themed bedroom for your little fairy, this table lamp would be perfect!
Peony Shade & Candlestick Base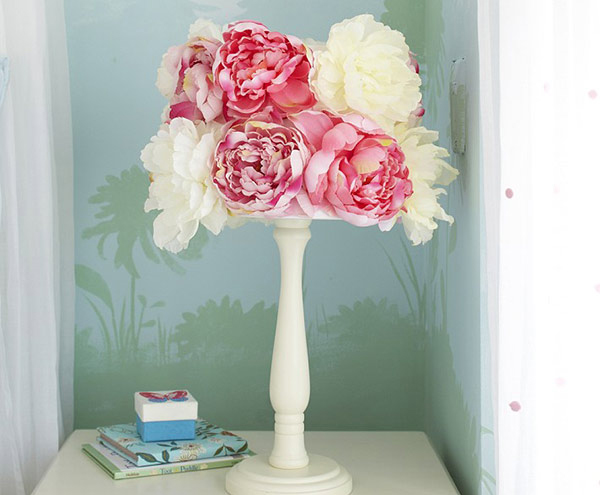 Image: Pottery Barn Kids
Who said oversized flowers for a lampshade looks overly done? Well, it actually looks totally girly!
CoCaLo Sugar Plum Lamp Base and Shade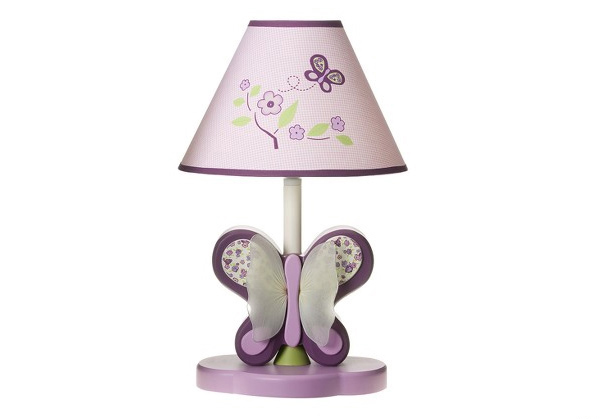 Image: CoCaLo
Add a subtle flutter to your bedroom with this butterfly themed lampshade in purple.
Pink Boot Lamp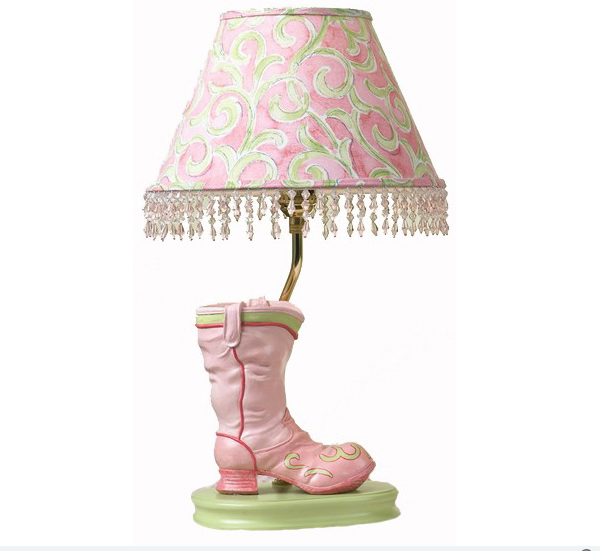 Image: Rosenberry
This sure is one fancy accent to a bedroom! Its colors are so pretty especially with the crystals hanging on the edge of the shade.
Butterfly & Rose Shades & Chloe Base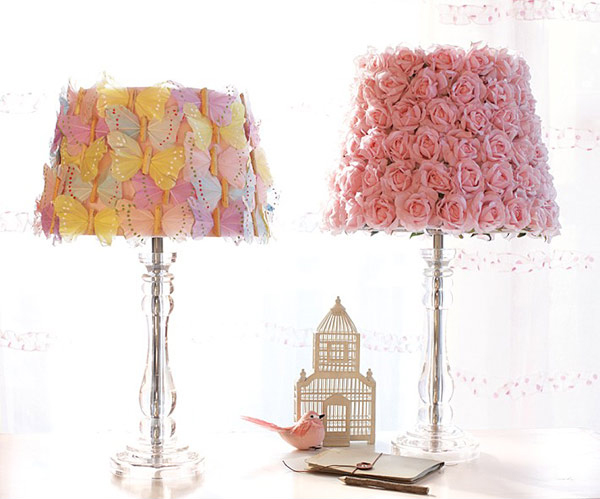 Image: Pottery Barn Kids
Two gorgeous table lamps with butterflies and flowers- which one would you pick? Well, any of the two could upgrade your girl's bedroom.
Pink Baby Doll Table Lamp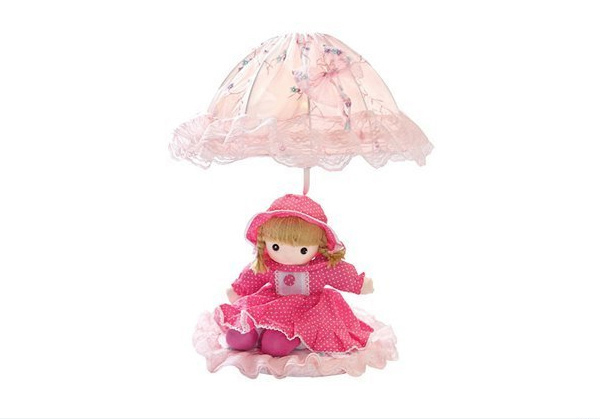 Image: Lite Source
A doll isn't just perfect for a cuddle and for playtime but it can also sit with grace on a lampshade's foot!
1761 Monkeys Kids Table Lamp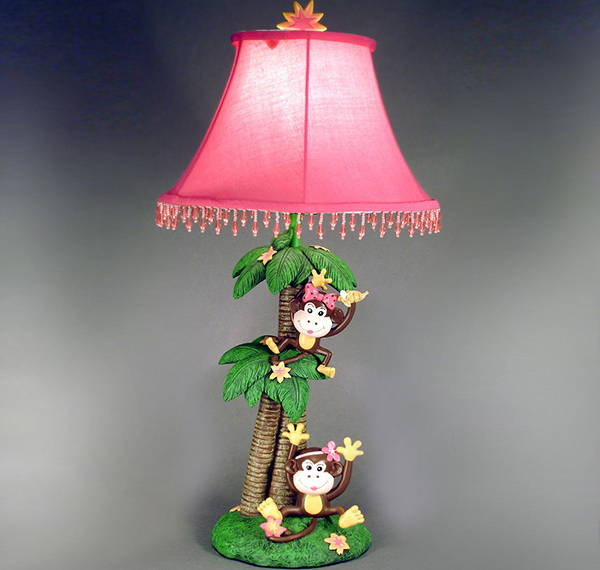 Image: Judith Edwards
One creative design with coconut trees and girly monkeys!
Anthropologie-Inspired Flower Lamp Shade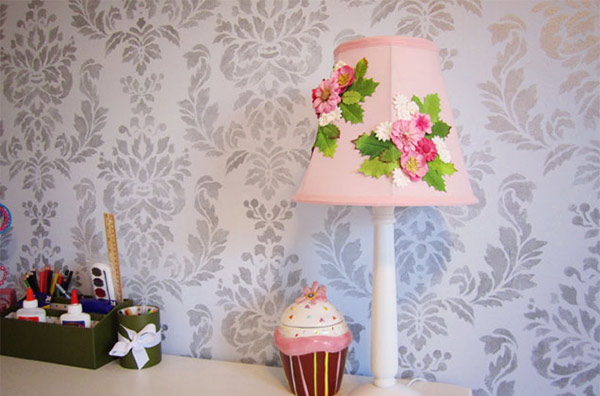 Image: Design Dazzle
A plain lampshade can turn into a splendid decor by adding flowers on it.
Ladybug Lamp, Ladybug Light and Decor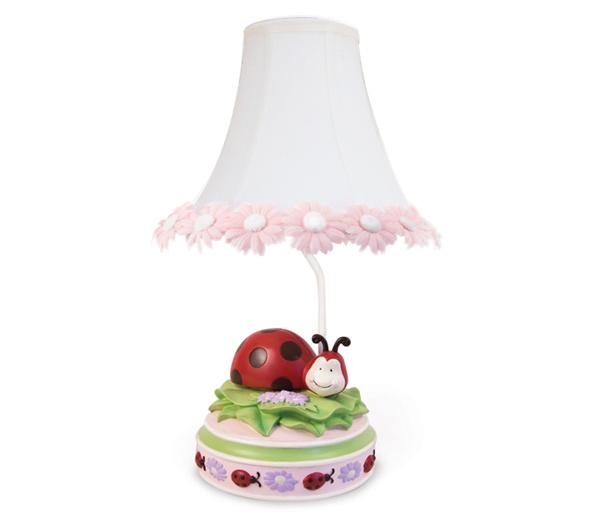 Image: All Kids Lamp
Little girls would love this lampshade with a cute ladybug and floral shades!
G83367 Butterfly Kids Table Lamp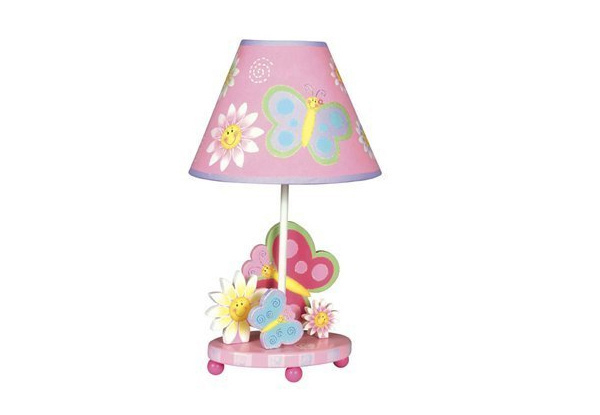 Image: Guidecraft
A lamp that is made of wood and we are very impressed with the lovely handicraft they did on this! The flowers, butterflies and the sun would no doubt brighten up a room.
Princess Lamp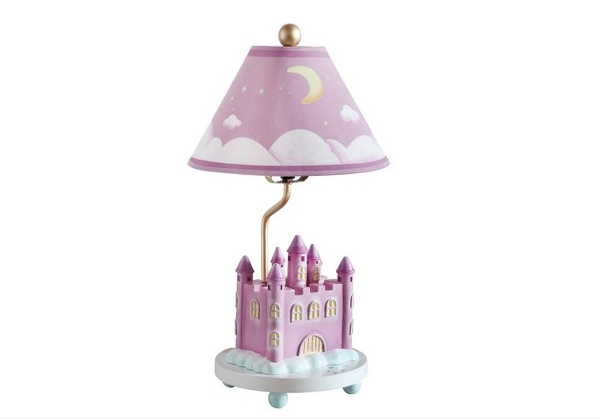 Image: Guidecraft
Bring your princess to dreamland with this cute purple lamp fit for anyone who deserves royalty!
Ruffle Rings Shade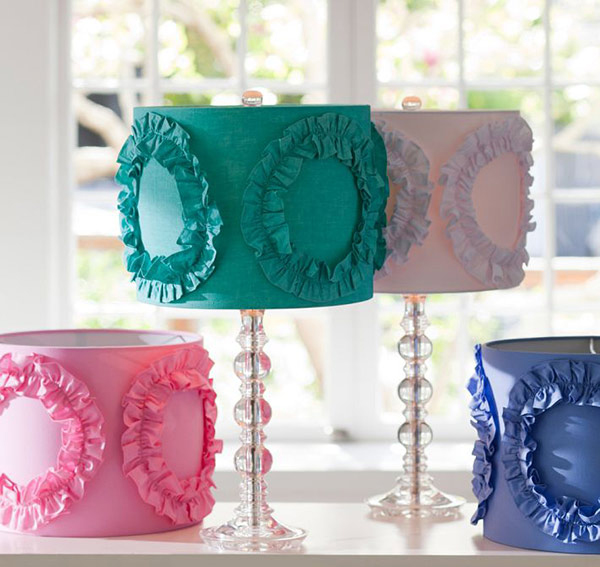 Image: PBTeen
The stand of this lamp is very captivating. It is paired with a simple shade adorned with ruffle rings. You can just pick the color you want!
Girl Shoe Kids Table Lamp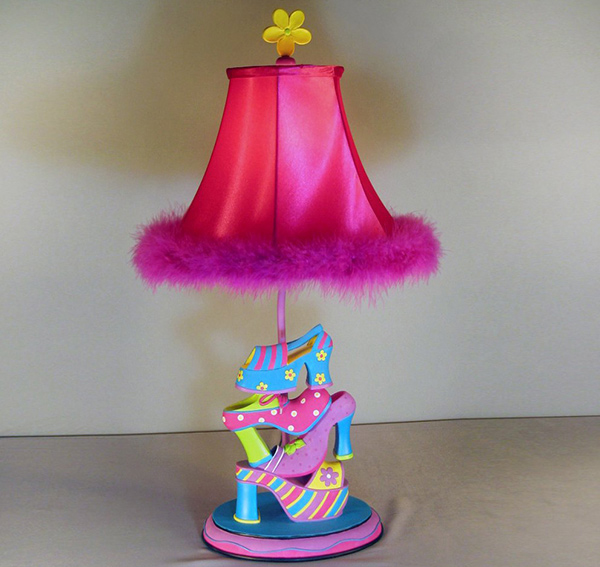 Image: Judith Edwards Designs
Totally fashionable and cute! Who would not love to get this lampshade?
Maura Daniel Lamp Base Greta Pink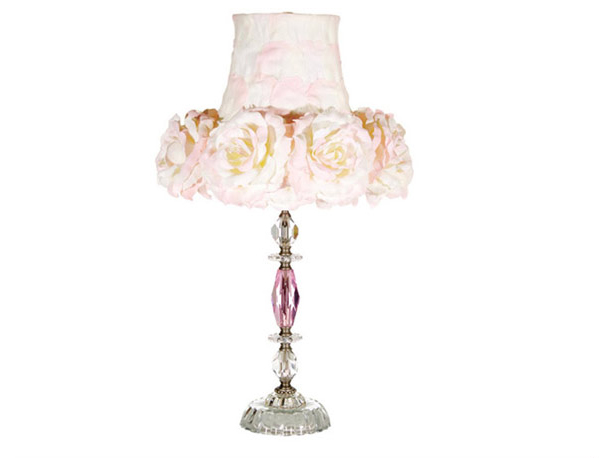 Image: Layla Grace
Isn't this just lovely? Your girl's bedroom will no doubt bloom with appeal if you get this lamp for her.
Cupcake Deliciousness Juvenile Table Lamp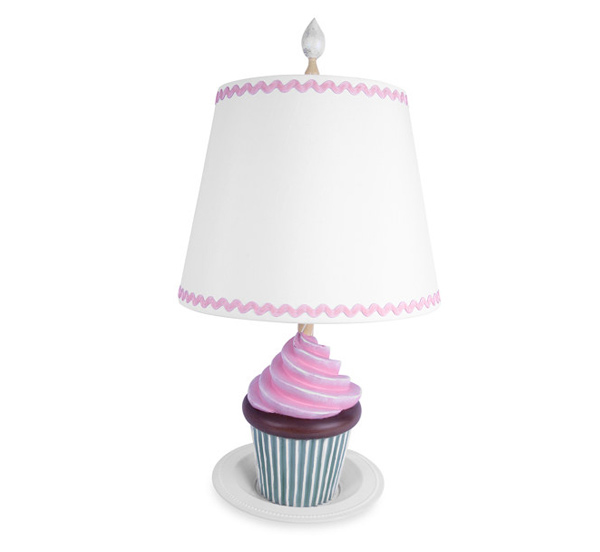 Image: Sammy
Looking yummy right? But this isn't edible of course yet it is a mouth-watering addition to a bedroom.
These are totally cute! You might end up confused on which one would look great for your little girl's bedroom. But don't be. Just think of the theme and try asking your little one which is her fave design. Decorating your own bedroom? No problem. We also have a list of bedroom lampshades for you like the tiffany lamps that have beautiful colorful shades!