We are sure you have noticed those benches found at the foot of the bed. These are placed there for alternate seating, for lounging or even for putting on shoes or socks. But for some, benches are also for decoration and even for storage. Bedroom benches usually have widths the same as the beds or similar to that of the bed's size. They also come in various styles and colors which gives one, millions of choices. Today, we will be featuring some gray bedroom benches.
Gray bedroom benches would fit in different interiors because of its color. It could be a perfect addition to a modern, traditional, eclectic, art deco and other room styles. It would also look great in whatever color palette you use for your bedroom. We have collated some lovely bedroom benches for your inspiration and you can see all of them below.
Air Bed Bench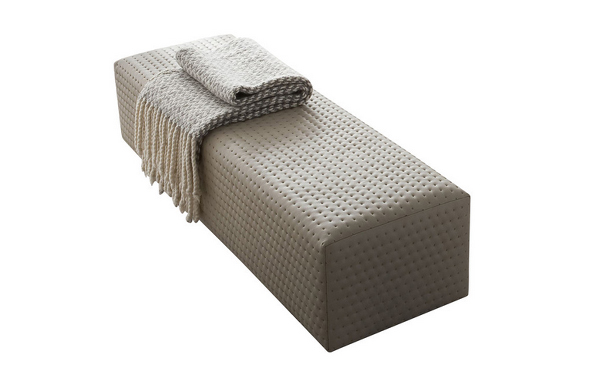 Image: Rossetto
A sleek yet sumptuous bench that is deeply padded with a dimpled surface.
Plaited Bench Gray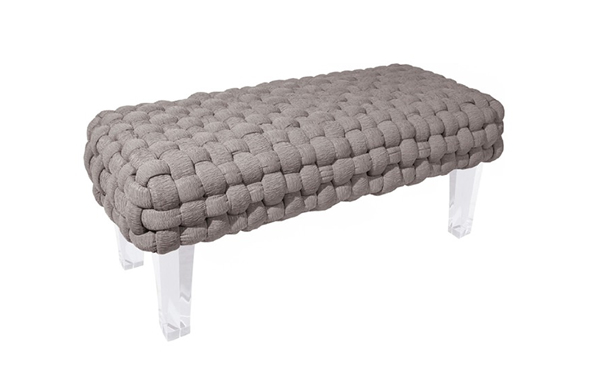 Image: Rojo 16 America
Want a dramatic addition to the foot of your bed? Why not pick this accent furniture with unique plaited top bench.
Belle Meade Ella Bench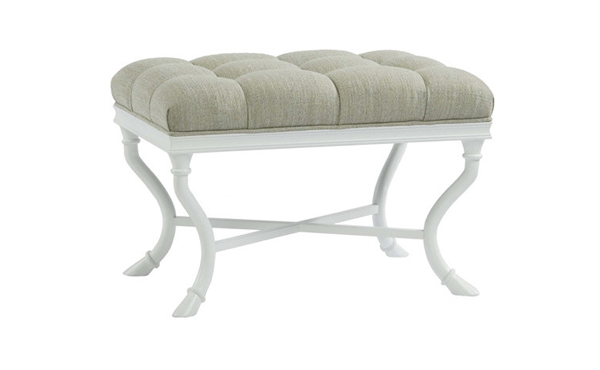 Image: Layla Grayce
Its deep tufting and curves on the legs are just lovely and could be perfect for a bedroom for girls and ladies!
Threshold End of Bed Bench with Casters, Pewter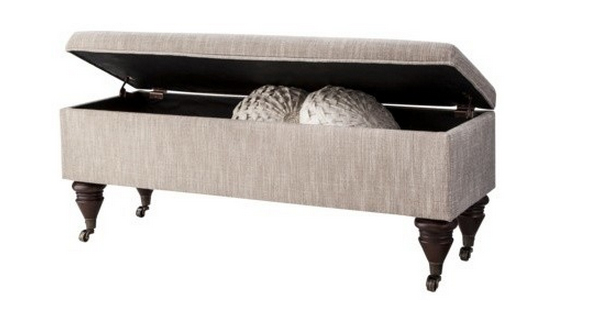 Image: Pewter
This piece will surely look chic in the bedroom with its beautiful linen that offers classic styling. Other than that, this one could store your little luxuries!
Gray Madison Bench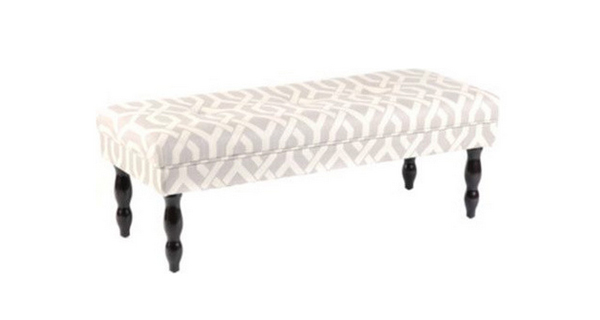 Image: Kirkland's
Prefer a printed or patterned gray bench? This could be a good choice especially that its patterns are simple yet not boring.
Fabric Ottoman Bench in Modern Alpha Letters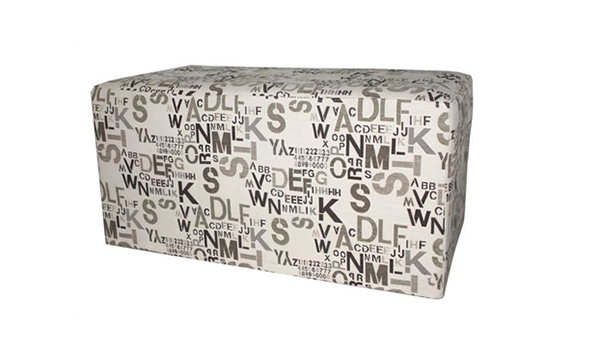 Image: Armen Living
Bring your fashion forward by adding this hip gray bench in Alpha Letters fabric.
Bella Martini Bench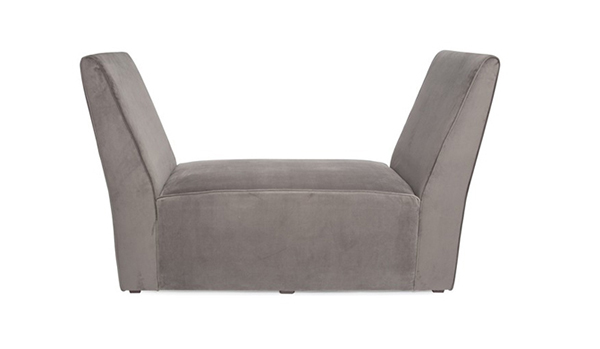 Image: Howard Elliott
This bench is sure to make a statement in any bedroom in its dramatic and angular form.
Tufted Linen French Bench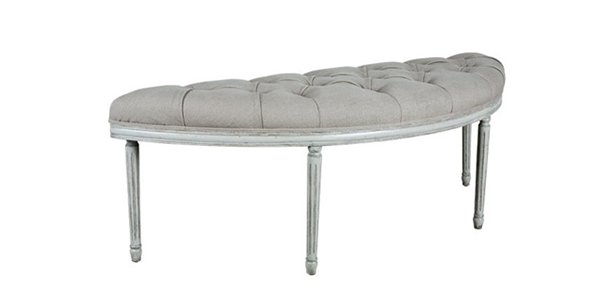 Image: Wisteria
The tufting and the curve of this bench is just gorgeous! If you are eyeing to get a unique style for your bed's foot, then this is the best piece!
Double X-Bench, Ibiza Sea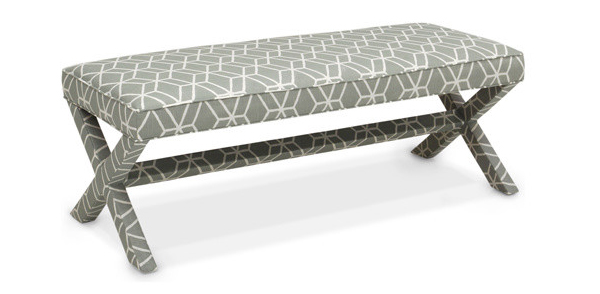 Image: Jonathan Adler
A modern bedroom would look great with this geometric printed bench.
Botanist Epigram Bench, Anodized Silver Shimmer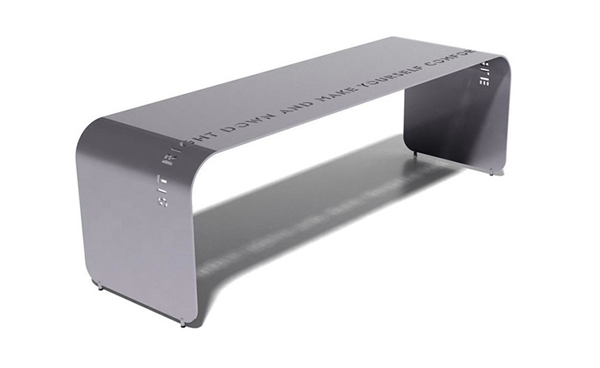 Image: Orange22
One look at this will make you think that this is just fitted to an office but you are wrong, a modern minimalist bedroom could look good with this one. This has smart and witty phrases on it.
Modern Cowhide Bench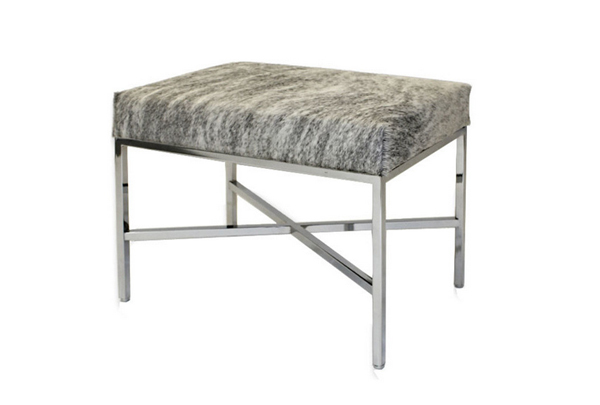 Image: Pfeifer Studio
Rugged sensibility and sleek lines are combined on this bench which brings you from country to city style.
Ikat Universal Bench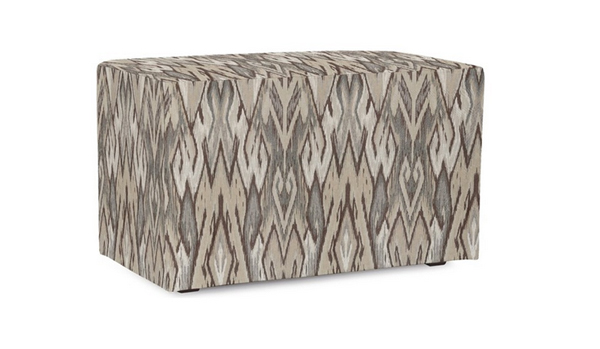 Image: Howard Elliott
Made with a sturdy base and high-density foam, this modern gray bench with geometric patterns could create a difference in your bedroom.
Sullivan Leather Bench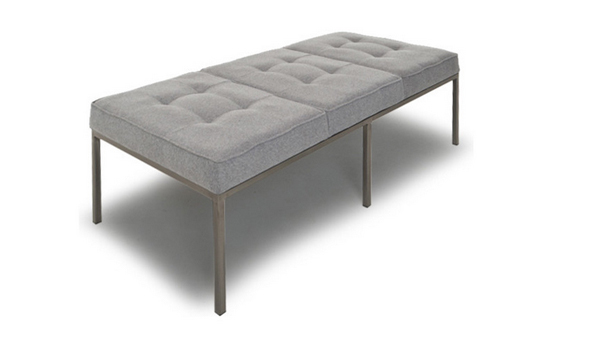 Image: Thrive Home Furnishings
A petite bedroom bench that could look good in a traditional or even a modern space.
Skyline Furniture Tufted Bench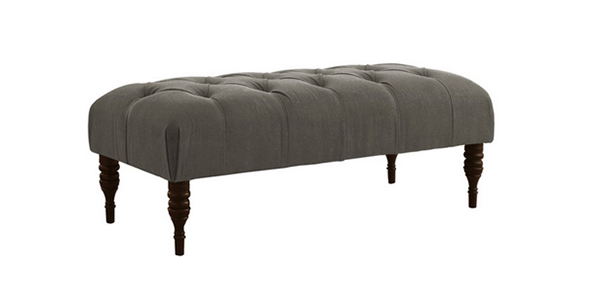 Image: RC Willey
Upholstered in fine linen and decorated with hand-crafted diamond tufts, this bench is a sure win for beauty! It looks even more lovely as it sits atop delicate spindle legs.
Julian Chichester Temple Long Bench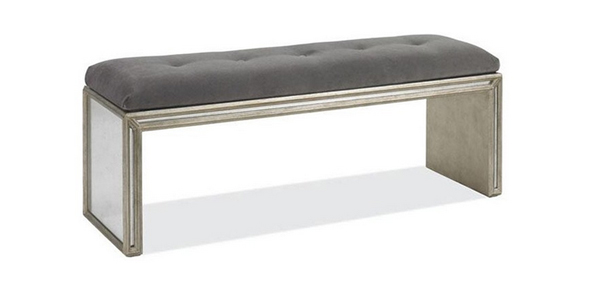 Image: Julian Chichester
Sleek and comfy gray bench that has a simple framing but gorgeous design.
Intricately designed, sleek, sumptuous, elegant- all of these can be found from the variety of gray bedroom benches you have seen above. If you are into gray, then this list seems to be made for you or if you are looking for a gray bench, then you would surely get a perfect pick from the above round-up! Have you chosen your favorite bench? Let us know which one best suits your style.