A bedside table can also be called a night table or a nightstand. It's that teeny tiny table or cabinet that sits beside our beds. It usually is situated beside the bed for us to be able to reach for our night drinks, maybe our medicines; and our cellular phones. This table is also where a lamp shade is placed for convenience and for us to easily turn it on and off when we are about to read or to sleep. They said that it's usually the modern bedside tables that had the drawers, but of course, because we have tons of awesome designers, there are no rules in creating these beautiful pieces.
When choosing a bedside table, you have to consider four S's: scale, style, storage and surface area. We all know that we have to check on the scale to make sure that your bedside table is not too large so as to make your bed feel smaller; then choose a style that complements the rest of the furniture in the room – because sometimes, the bedside table does not come with the bed. And for small spaces, storage is often essential; we always have that few things we want within our reach while we are in bed. And finally, make sure that the surface area is both in scale with your bed and large enough for your needs. With that in mind, let us check out the 15 Exemplary Modern Bedside Table Designs
Bedside Table H1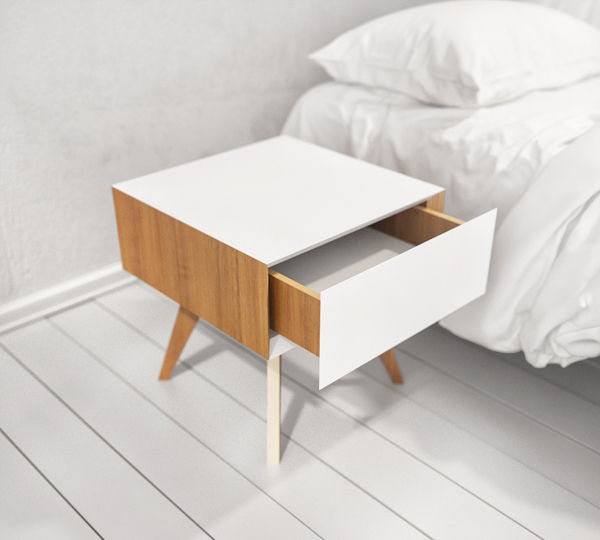 Image: Odesd2
This lovely beside table is made from Oak veneered plywood, MDF and Blum tandem hardware. The texture of the table is smooth and complements any color you have for your beddings.
Wood Tiled Nightstand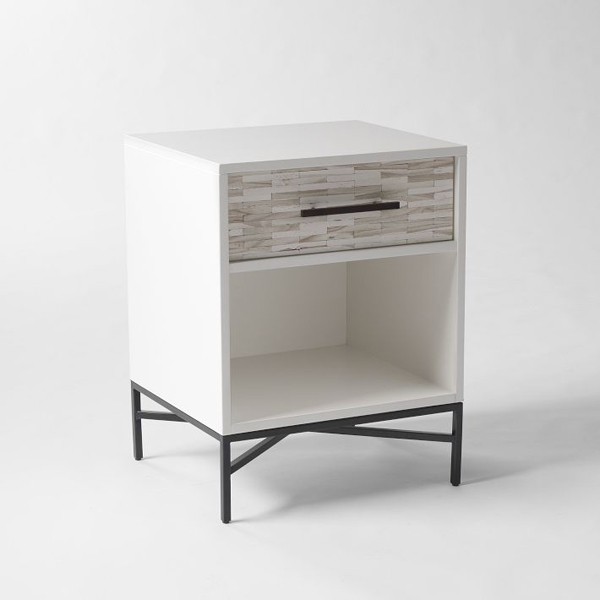 Image: West Elm
West Elm created a wonderful design for a bedside table which may look like a typical table but has a tile detail by the drawers. Simply stunning!
Da Silva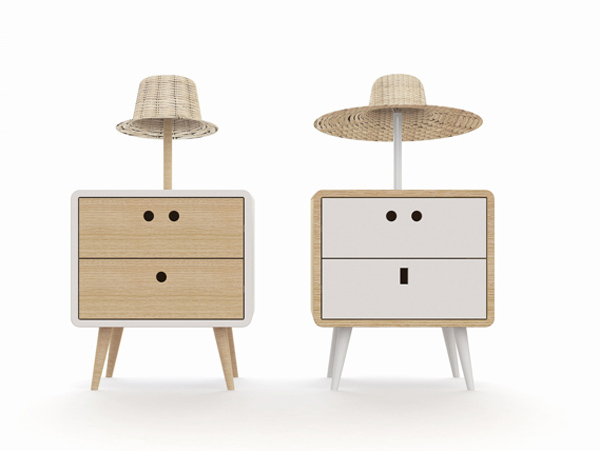 Image: DAM Studio | Joana Santos | Hugo Silva
Acoording the designers, these are bedside tables or support tables with an integrated lamp, that exploit the genre issue reinterpreting craft techniques. The lampshades represent men and woman straw hats, typical of the Portuguese region of Baixo Minho and the handles accentuate their humorist intention. The pieces can work together or separate and different colors.
Nailhead Nightstand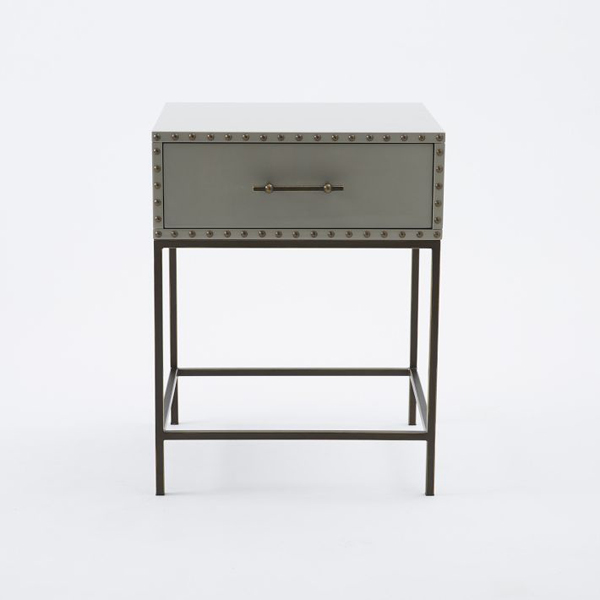 Image: West Elm
Here, we see a bedside table with metal legs that support a drawer with nailhead details. Modern design but with a vintage touch!
Mulberry Nightstand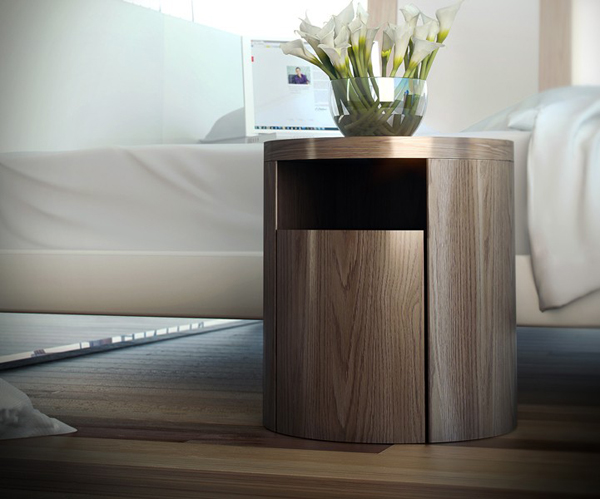 Image: Viesso
Viesso produced this nightstand made from walnut. The glossy finish makes it look more modern than it already is. Its design may be simple but it sure is functional and adequate.
Tumbochki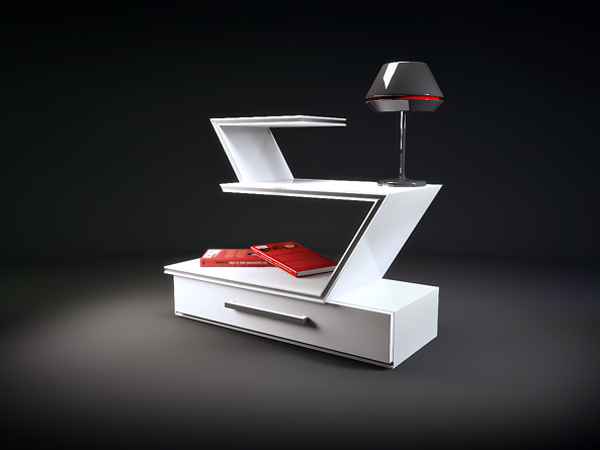 Image: 4th From The Left
We are not sure what language the name of this table is from, but one thing is for sure – the design is pretty much out of this world! Combining open shelving with a drawer looks pretty awesome.
Rebirth Table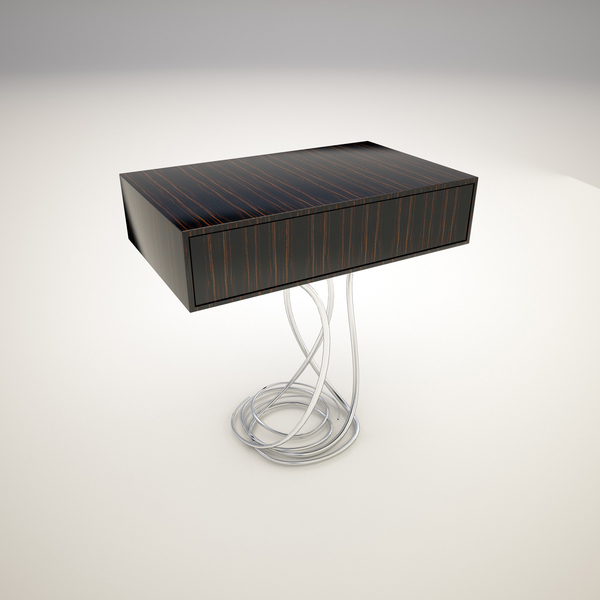 Image: Meikstudio
The table is inspired by the act of rebirth, the simplicity of the act of wanting to be different. Note the stunning support of this dynamic looking table.
Set 70's Bedside Tables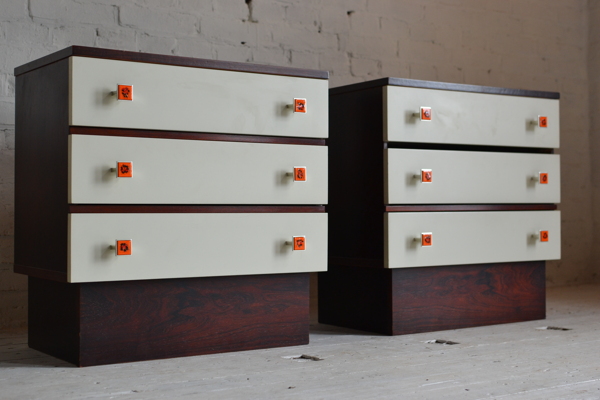 Image: Vintage Dealer
Here is a modern remake of a 70's inspired bedside table! The design is simple and rectangular, but the cute studs for the handles are real unique and beautiful.
Socks

Image: Natalia Figueroa
The Spanish designer created one or should we say two lovely sets of bedside tables that are opposite each other in shape, but similar in function and style.
The Vessel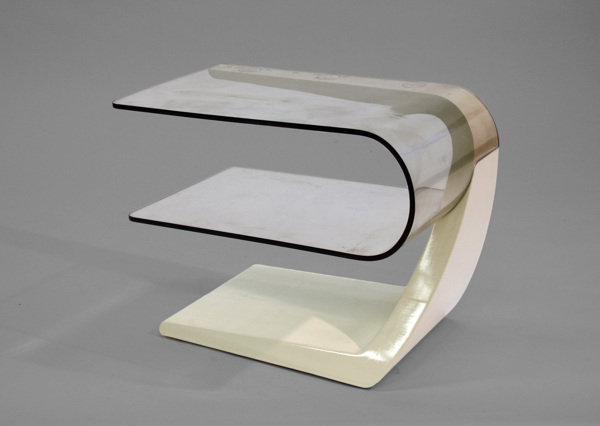 Image: Noam Yaish
This is a perfect example for an industrialized bedside table in it most modern style. The shape is wonderfully planned and the materials were well-thought.
Victoria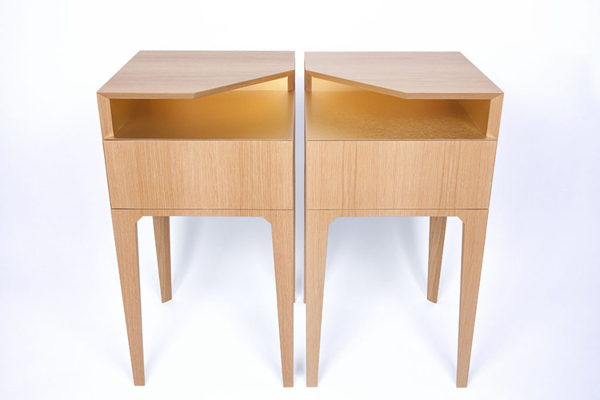 Image: Hekla
Here are two simple-designed bedside tables that are just plain perfect! They are small, slender and pretty sleek. Classic design for a contemporary to a modern bedroom.
Ludlow Nightstand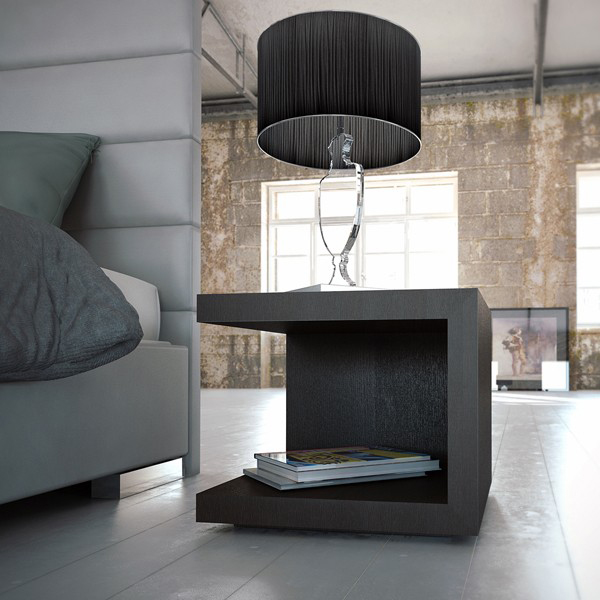 Image: Viesso
The Ludlow cube is one nightstand concept that Viesso thought of. The finish would be of wenge. Pretty awesome and modern, won't you agree?
Mid-century Nightstand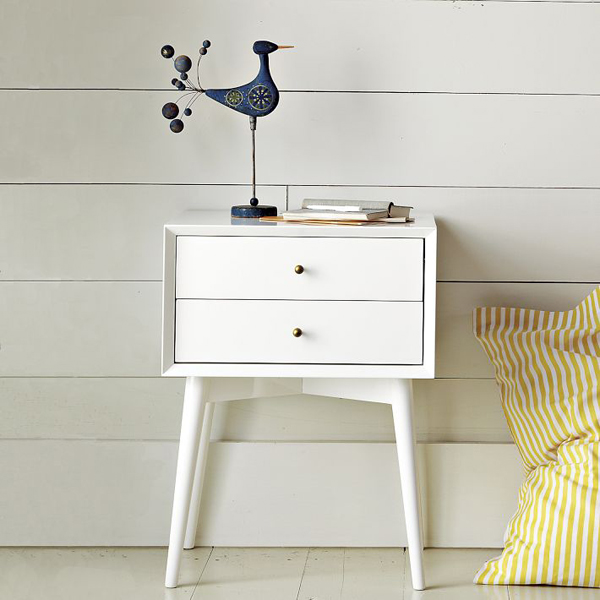 Image: West Elm
This Mid-century bedside table is just stunning! Its simple design stands out because of the clean lines, sleek handles and fine legs.
Fun Nightstand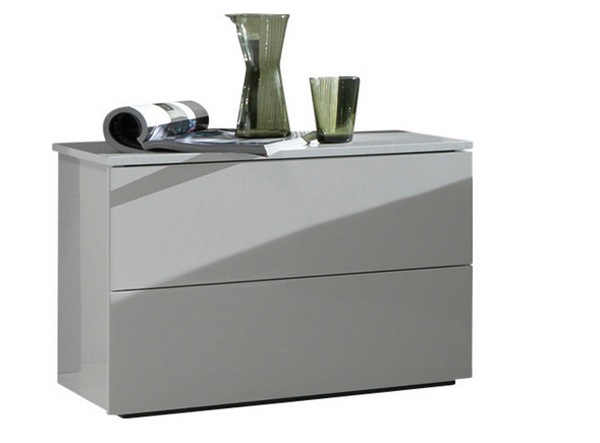 Image: Inmod
Add some sleek sophistication to your bedside with this lustrous little nightstand. With solid wood construction and pretty polish to spare, it's high quality and high style in one gorgeous glossy package.
Parquetry Nightstand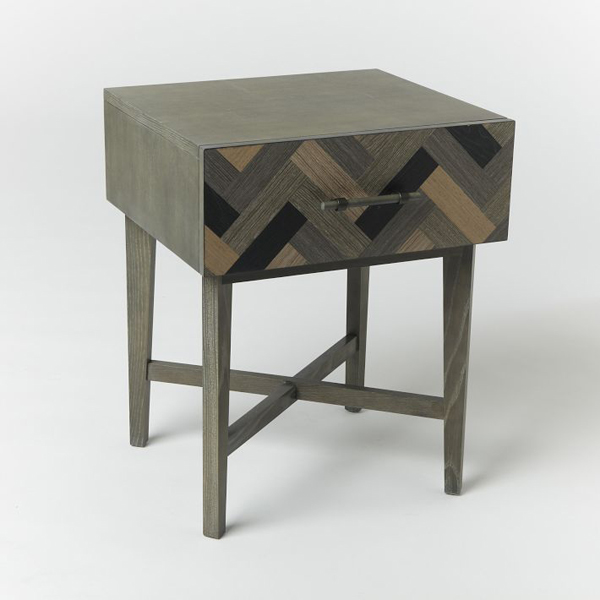 Image: West Elm
According to this nightstand's overview; this nightstand is pretty in parquet. In a modern take on traditional parquetry, our Deco-inspired Parquetry Nightstand is made of ash veneer planks that have been pre-stained, arranged in a geometric pattern, and finished in a clear glaze.
Think outside the bedroom, so to speak. Your bedside table does not have to be an actual table, what's important is that the table can serve its purpose – be the cradle of the things you want and need before you sleep and when you wake up. The 15 Exemplary Modern Bedside Table Designs are pretty examples of how one unique bedside table can make one's space all the more beautiful. Function and beauty can always come together, especially when you want it to! Take risks but always put into consideration the four S's we mentioned above, and we're sure that you're in the right way! Have fun!