Getting some sleep or a nap on a comfortable bed gives us the feeling of being cradled and cuddled. It seems to ease the stress away, recharging us from tiring daily activities. Since it is an important item in the bedroom, we make sure that we get the perfect pick for a bed. Well, in choosing beds, there are different points that we need to consider. One of that is the bedroom interior style you have.
With the modern trends in design, so many modern furniture came out too. Most of them have sleek designs but are stunningly stylish. Upholstered modern beds are smart and distinctive. These could be a perfect bedroom addition that can be both fashionable and functional. Upholstered beds are indeed comfortable and would a magical elegant and spectacular aura to a bedroom. We have collated some of modern upholstered beds for you. Check them out below:
Madison Modern Bed with Upholstered Headboard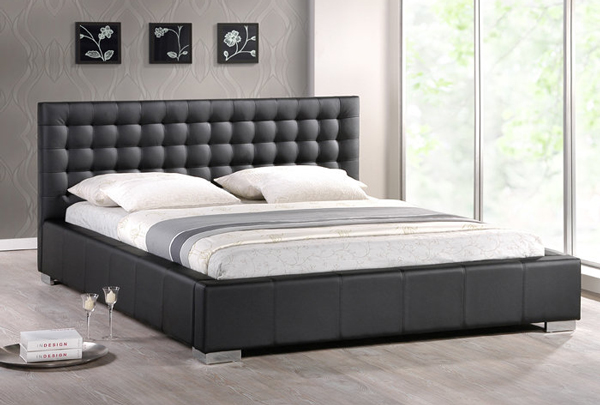 Image: Madison
Engineered wood frame wrapped in faux leather upholstery sums up for a stylish modern bed. Its mirrored legs at the bottom even made it look more beautiful.
ID 550 Upholstered Double Bed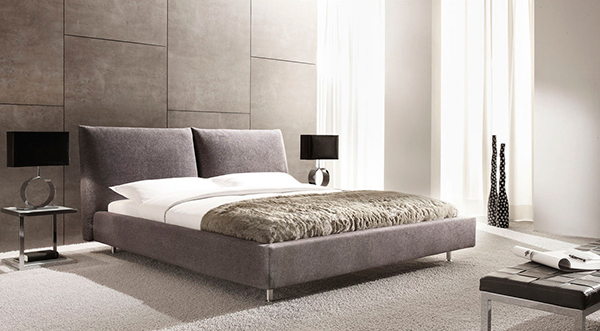 Image: In Domo
Looking for an upholstered bed with lesser design but is still elegant? This one is a perfect bed for you!
After Eight Upholstered Bed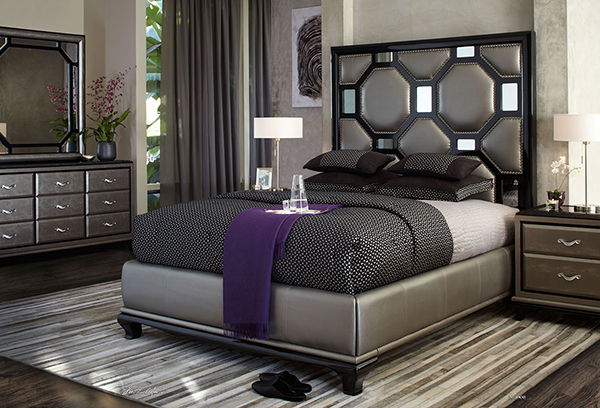 Image: AICO Furniture
A lush headboard makes this bed a focal point of the bedroom. Sleeping on it is like lying on the lap of luxury!
Rossetto Infinity Bed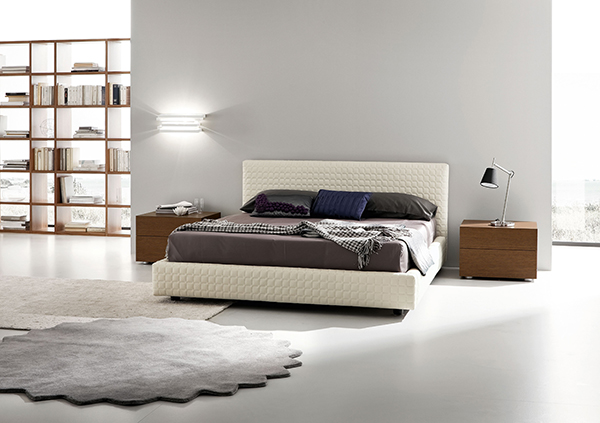 Image: Rossetto
The look of this bed is like weaved leather giving it a unique texture and could be an added appeal to the bedroom.
Simone Linen Bed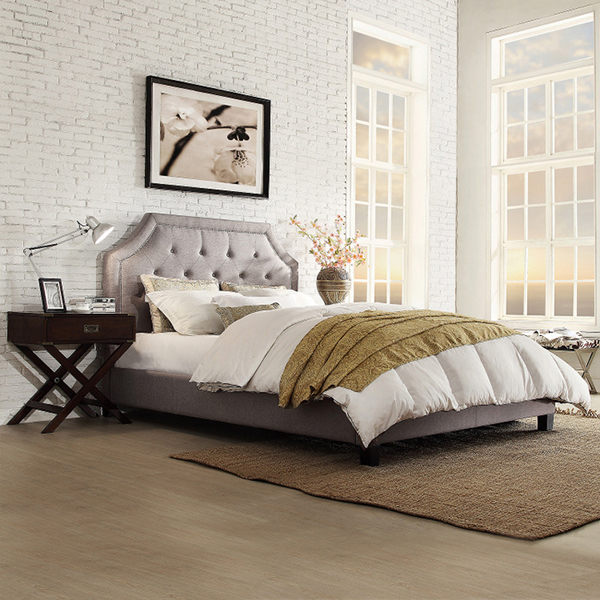 Image: Home Creek
Sumptuous bed design with tufted headboard of nail head trim gives your bedroom a European touch.
Benson Bed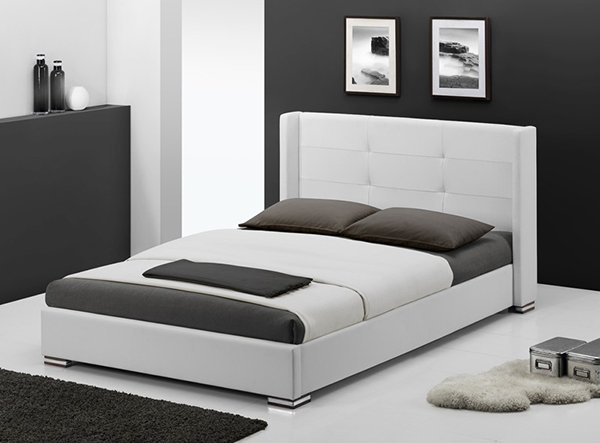 Image: DG Casa
Want a white bed? This fully upholstered bed in white synthetic leather might suit your taste.
Elizabeth Pearlized Almond Modern Bed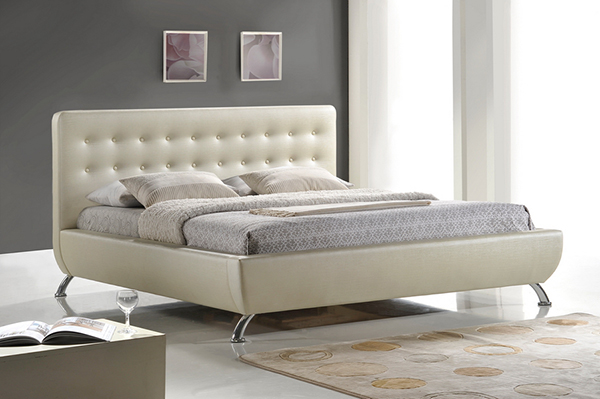 Image: Baxton Studio
Get a queenly feel as you go to dreamland with a marvelous bed like this. It is made from almond-colored synthetic upholstery with pearlized sheen and button-tufted upholstered headboard.
Cloud Beige Bed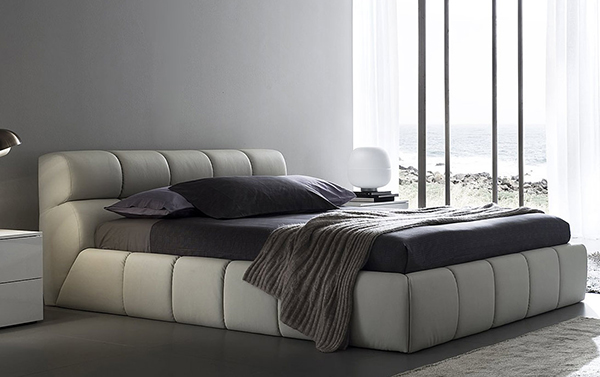 Image: Rossetto
You would feel like floating in the clouds with the softness and comfort of this bed made from the highest quality Italian leather.
New York Upholstered Queen Bed in Black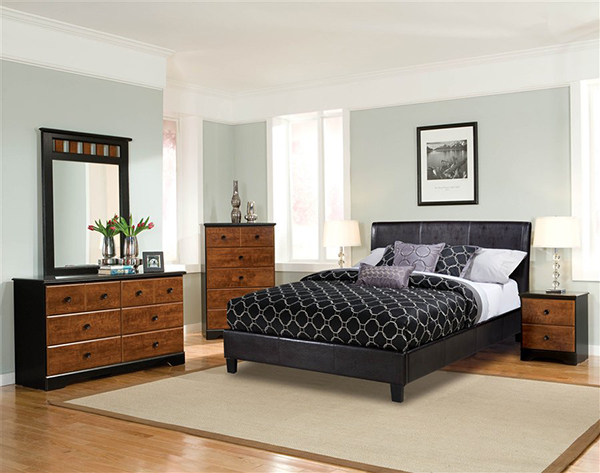 Image: Standard Furniture
A black upholstered bed could surely create a huge difference for your bedroom's aura. When added with a lovely duvet, it will really be a stunner!
Jazmin Tufted White Modern Bed

Image: Standard Furniture
No one can resist the unparalleled elegance of this bed featuring a scrolled headboard, button tufting and silver nail head trim.
Joy New Design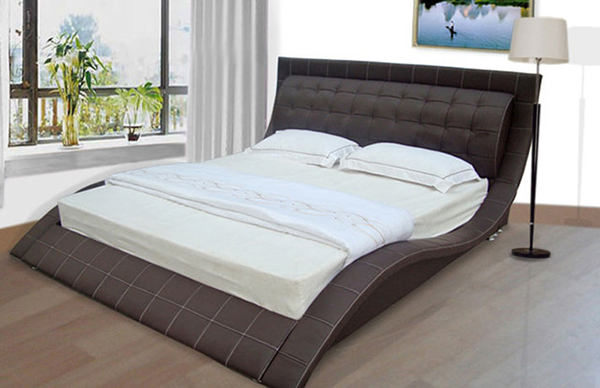 Image: Born_Furniture Manufacturing
A full upholstered modular bed featuring flowing curves for a softer more stylish look.
Bed 00581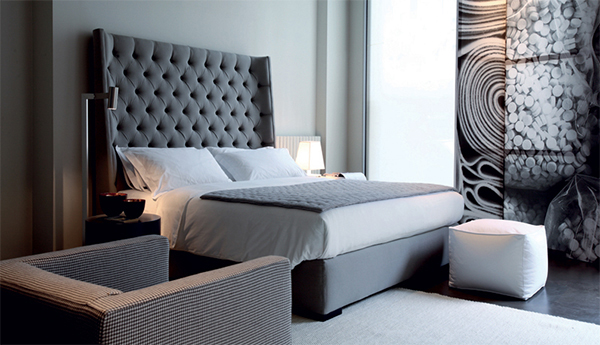 Image: Usona Home
The wing headboard with capitonne stitching sets this bed apart from other bed designs.
Diva White Upholstered Bed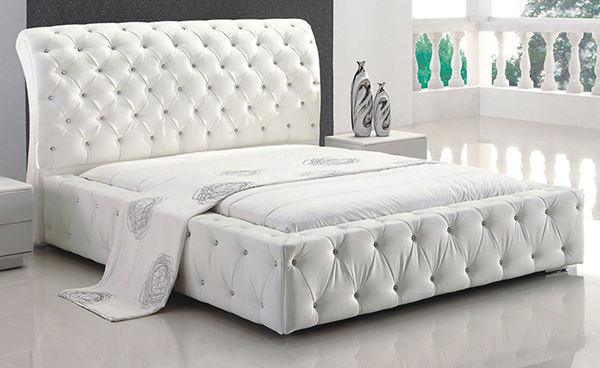 Image: Diva
This bed features a floating design with small block legs and curved sleigh type headboard. Talk about style and comfort!
Eclipse Platform Bed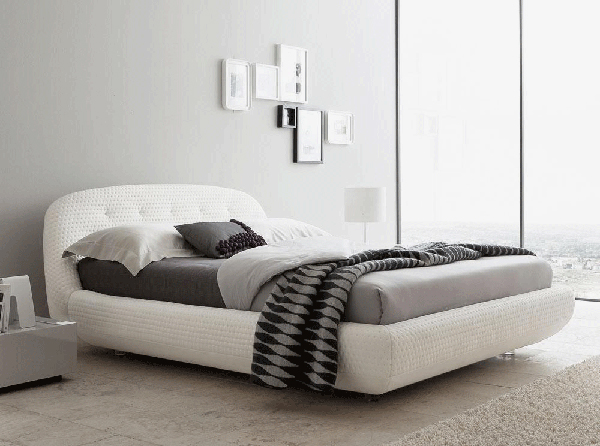 Image: Rossetto
The texture of this bed as well as the curves in it would bring a whimsical touch to your bedroom.
Red Bycast Vinyl Upholstered Bed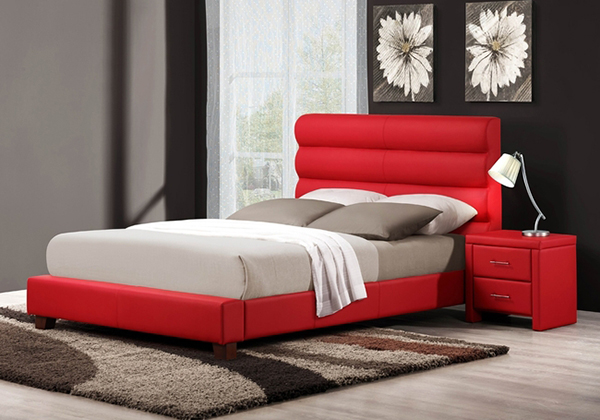 Image: Aven Modern
A red modern bed would be a bold addition to the bedroom. It pops in the room making it a lovely centerpiece
We love these beds and we are certain you loved these too! Aside from the color variations, you also noticed that these beds come in stunning designs and upholstery. What makes upholstery lovely is that they are not just comfortable but are bedroom eye candies too! The headboards are the best features of these beds because it has different beautiful designs. We have a lot more bed designs to showcase here in Bedroomm and we will always make sure that your expectations are met!