Are you kids allergic of the words "nap time" and "sleep time"? Well, not anymore if they have beds as awesome as the ones we will feature today. We are sure that when you were still a kid you also wanted to get a bed with a slide, a tent, a tunnel and all the other perks of a kiddie bed. Since you are a parent now or a grandparent or someone who loves kids, then this is your chance to see a list of bunk beds with slides. Getting a bed like this combines rest and play all in one. And it will also enhance your kid's imagination.
Other than the fun it can give because of the slide and other features it have, these also come in various themes that would suit the taste of your little ones. Try to pick the kind of bed that they will like and that would fit your budget too. So, scroll down now and take a look at the bunk bed with slides for kids that we have gathered for you. In the end, take your pick.
Bolton Kids Cottage Loft Bed w/ Slide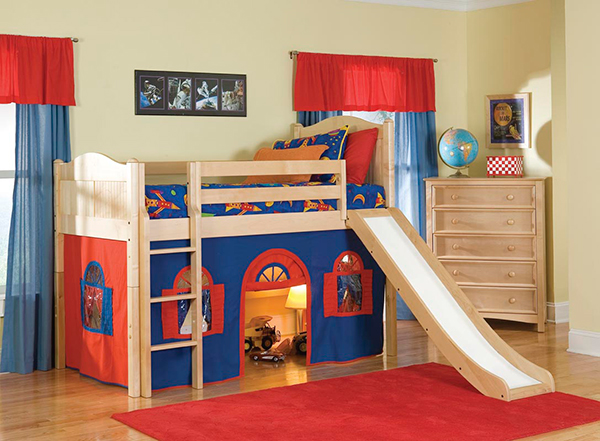 Image: Bolton Kids Furniture
Give your kids the level of fun they deserve with a bed like this! This one has a cottage design which can also be great for tea parties.
Oates Lofted Bed with Slide and Tent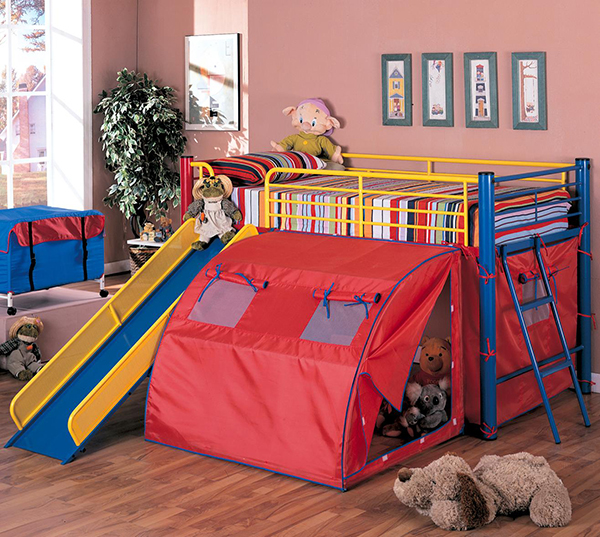 Image: Coaster
Worry not because this is one sturdy bed with tubular metal frames. Aside from the slide and tent featured in this bed, it has safety guard rails around the sleeping area.
Rhapsody Bed 4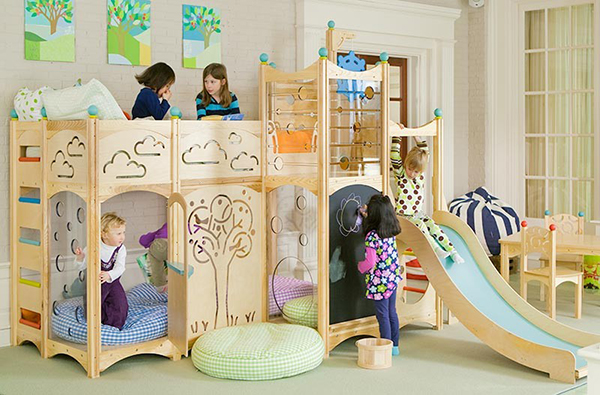 Image: Cedar Works
With a slide, door, rope and bucket, chalkboard and a bed your child will always be looking forward for sleeping time! This wooden bed has lovely designs on it that will add to your child's playtime and nap time's excitement.
Hot Pink Princess Castle Bed with Slide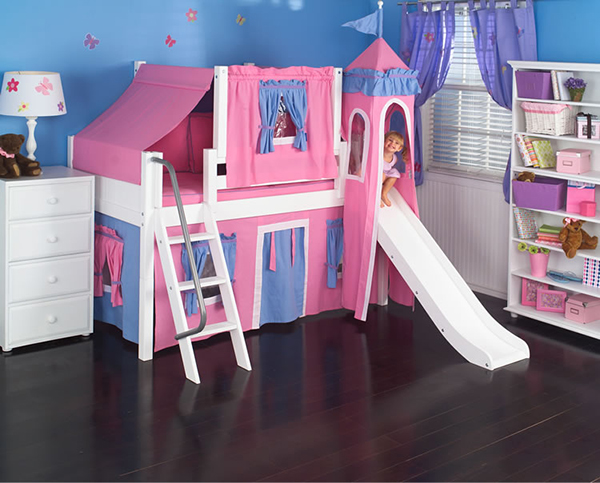 Image: Maxtrix Kids
Your little girl will feel like a real princess when she gets this hot pink princess bed that looks like a castle. She can slide down and wait for her prince to catch her.
Wow Boy I Deluxe Panel Low Loft Tent Bed with Slide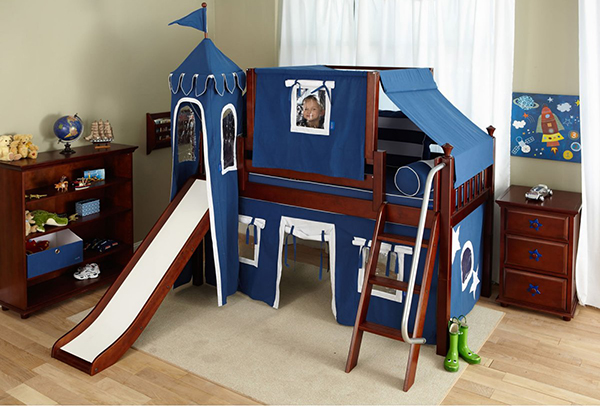 Image: Simply Bunk Beds
Who says only a princess can have a castle? Even a brave knight also get one!
Thuka Hit 22 – Cabin Bed with Slide, Tent & Tunnel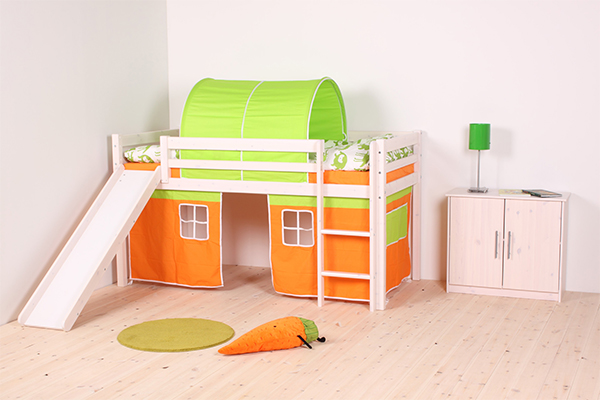 Image: Thuka Hit
Get your kid a bed with a colorful play tent, tunnel and a slide. The colors here are indeed lovely!
The Summer Cottage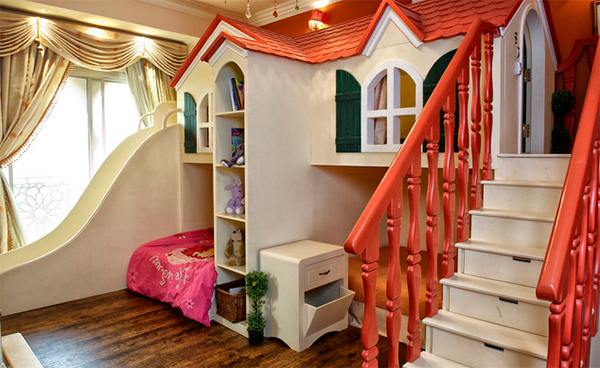 Image: Mayssa Al Ghawas
This is the perfect bed for kids! There are two beds below, stairs with drawers that lead to the play room and a slide. The play room can even be perfect for someone who wants to sleep over or maybe even for mom or dad!
Mission Tree Tent Loft with Slide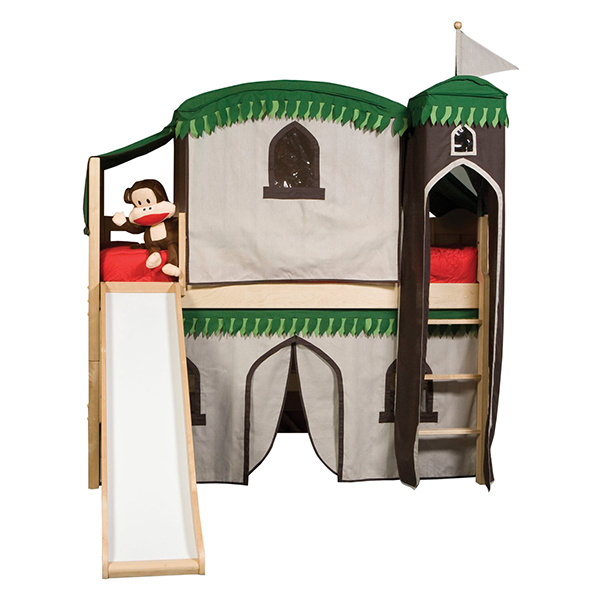 Image: BoltonBolton Furniture
Let your little boy fulfill his knightly mission with a bed like this. He could go down fast with a slide around!
Firehouse Junior Loft with Slide – Pecan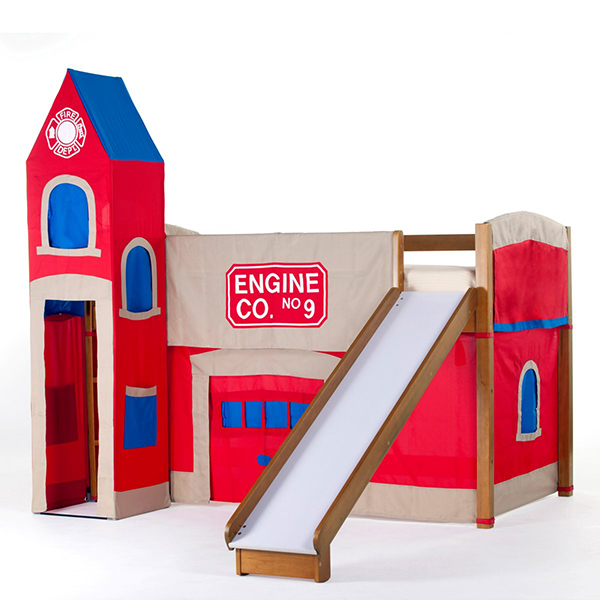 Image: New Energy Kids
A fire fighter wanna be is on the bed tonight! Let him fight fire and save people with all his might!
Playhouse Low Loft Bed w/ Slide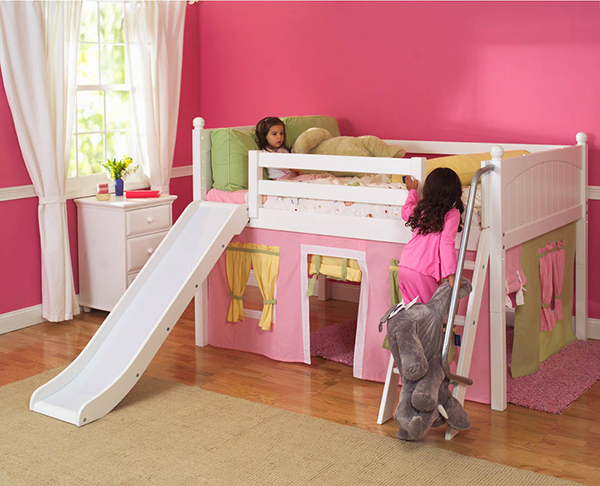 Image: Maxtrix Kids
Pink, yellow, green and white- colors that will make your kids grin with much delight! This full loft low bed is not too bulky but would send lots of laughter to your young ones.
Thuka Trendy 15- Cabin Bed with Slide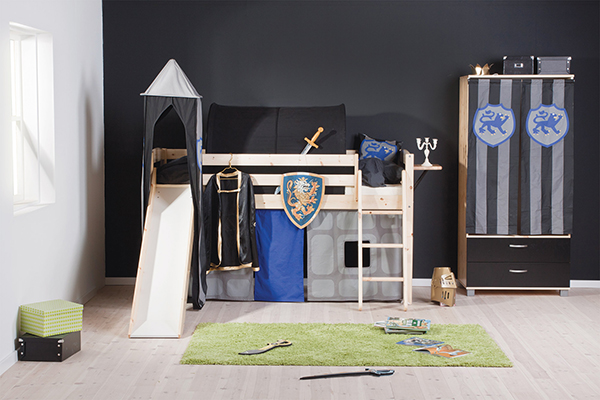 Image: Thuka Trendy
If your boy loves Mike the Knight, then this is the perfect bed for him!
Powell Princess Castle Twin Tent Bunk Bed with Slide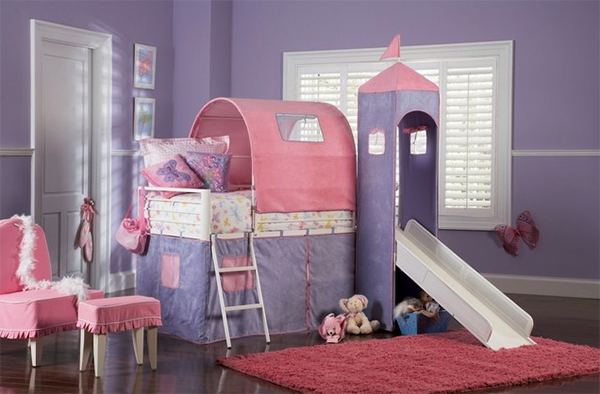 Image: Powell
Another bunk bed with a castle theme. You have lots of choices now for your little princess!
Oates Lofted Bed with Slide and Tent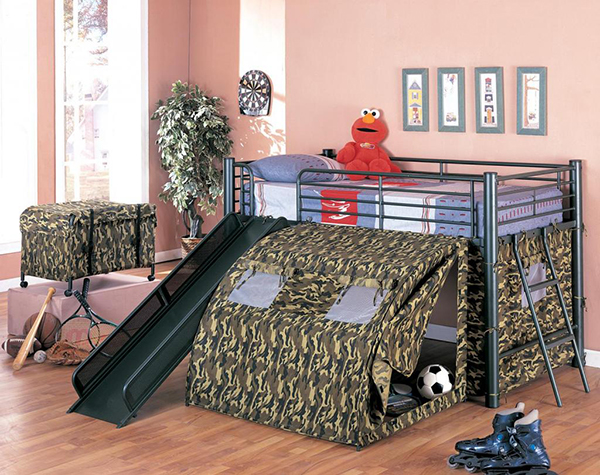 Image: Coaster
This bed could be your boy's fort. He will surely feel like a real soldier while in it and you don't have to worry because this is one sturdy bed.
Twin Tent Loft with Slide and Slat-Kits in Light Espresso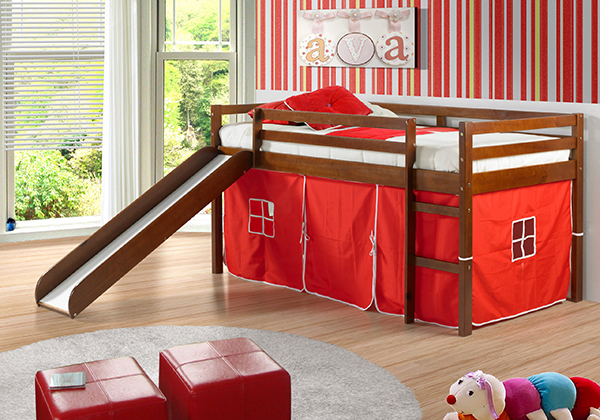 Image: Donco Kids
A simple red bunk bed with a slide that could launch your kids out of bed.
Stompa Play 3 – Cabin Bed with Play Tent and Slide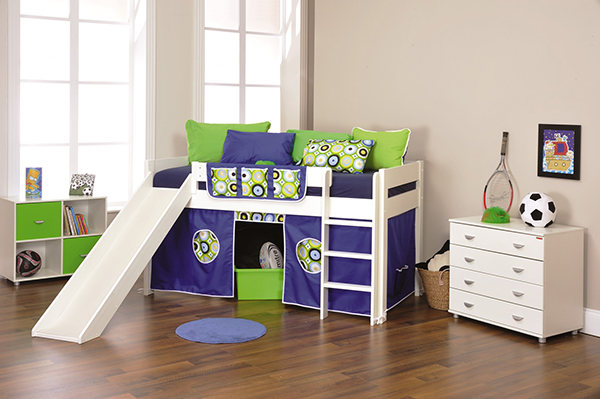 Image: Stompa Play
If you have a modern bedroom, it doesn't mean that you can skip the fun. You can still get a bunk bed with a slide like this one having circles as a design.
These beds are so fantastic! You will get a million kisses and a super tight hug from your kids if you get these beds for them. Well, yah these are kinda expensive but it will be totally worth it for the kiddos. They might no longer leave their bedrooms if they have a bed as spectacular as the ones above! We will be featuring more kids' bedroom furniture for you so stay updated!