When you see the color blue, you think of cold water or maybe the tranquil sea. When you see green, you think of the refreshing air from the trees and grasses around you. When you combine both, you get a cool and refreshing aura. Amazing or not? Well, it is amazing how colors can actually affect our feelings and our ambiance. That is why, it is important that we pick the perfect colors for our bedrooms.
Aside from the effect of colors in our bedroom's aura, it can also make it look more visually appealing. Can you imagine how that aura and appeal could be achieved with the combination of blue and green? You are right. It looks totally cool and perfectly refreshing. You can feel that once you see the duvet sets we have below bearing these colors. Duvet sets when added to your bed can give you more feeling of comfort and you would feel even more relaxed once you get the ones that has your fave colors in it. Check out this round-up of blue and green duvet sets:
6-Piece Soft Blue Green Yellow Striped Duvet Cover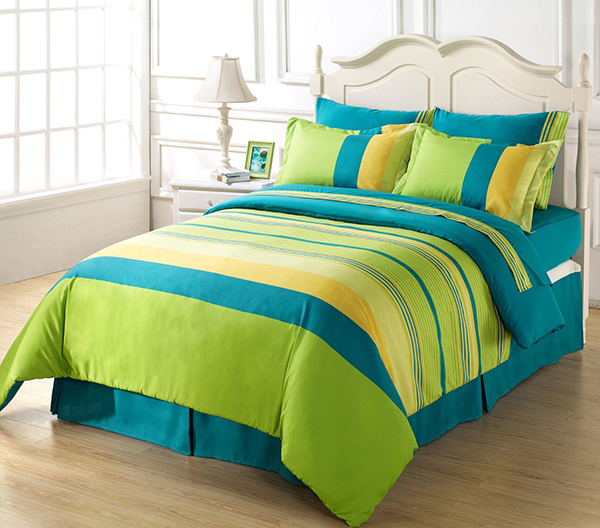 Image: Chezmoi Collection
Now you will know what we mean by a cool ambiance with this striped duvet of blue, green and also yellow.
3Pieces Color Green-Yellow-Blue Solid Duvet Covers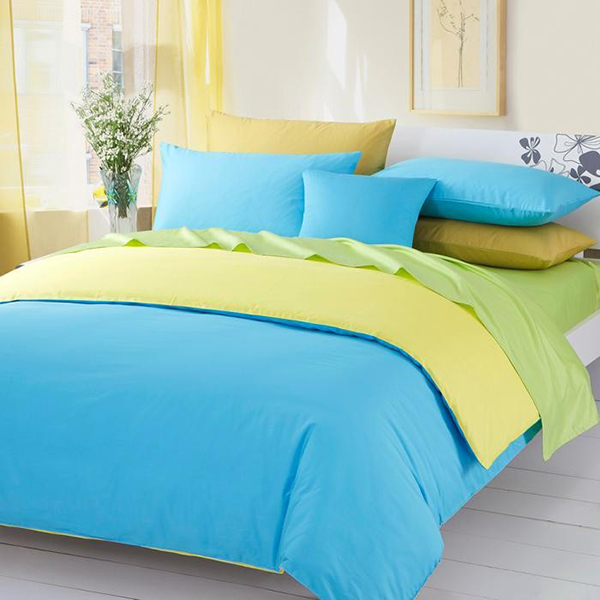 Image: Light Up Home
If you are into plain colors, then this one will suit your style. Even if these are plain colored, this is indeed lovely!
Blue Green White Wave Print Reversible Duvet Quilt Cover Bedding Set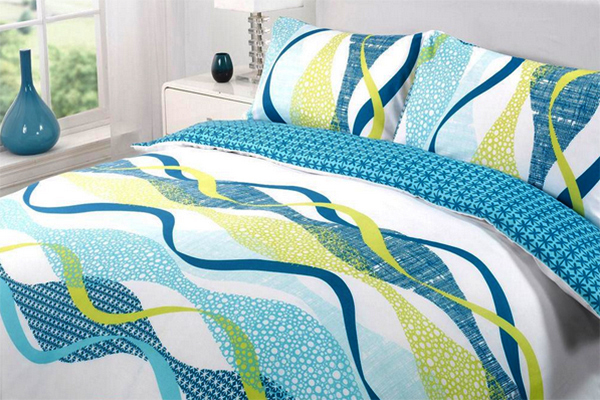 Image: Baxter
Inspired by the ocean waves, this duvet set will send your dreams to the mermaids and fishes!
Dark Blue N Green Printed Duvet Cover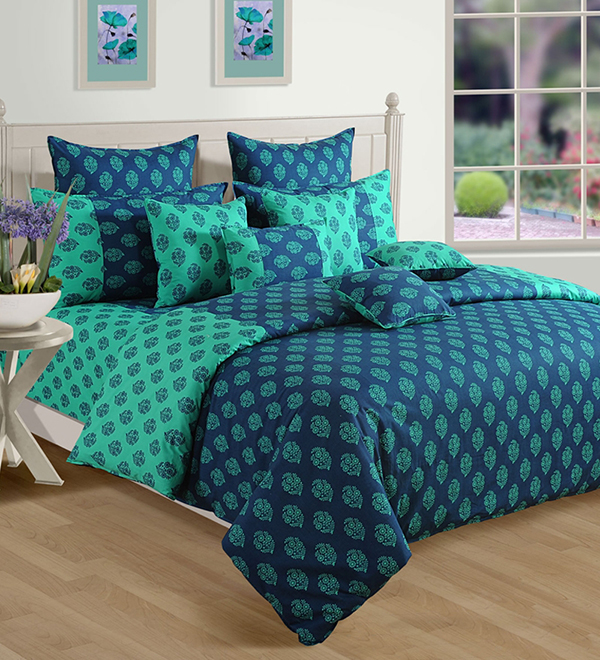 Image: Swayam
Ornaments printed on this duvet creates a pattern that makes this bed the bedroom's centerpiece.
Horizon Stripe Duvet Set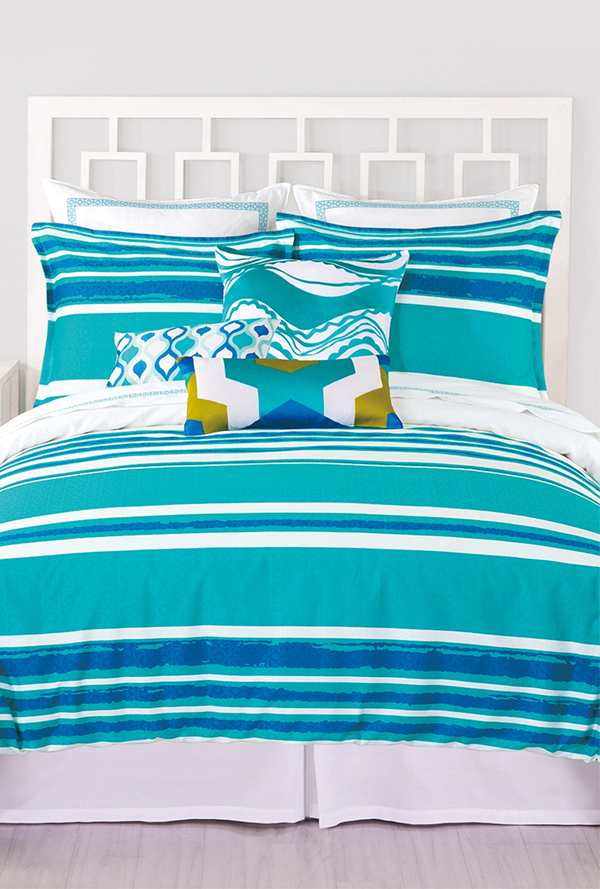 Image: HorizonD
A duvet set that gives the feeling of being near the sea in its stripes of blue and green.
Mizone Jayna Comforter Set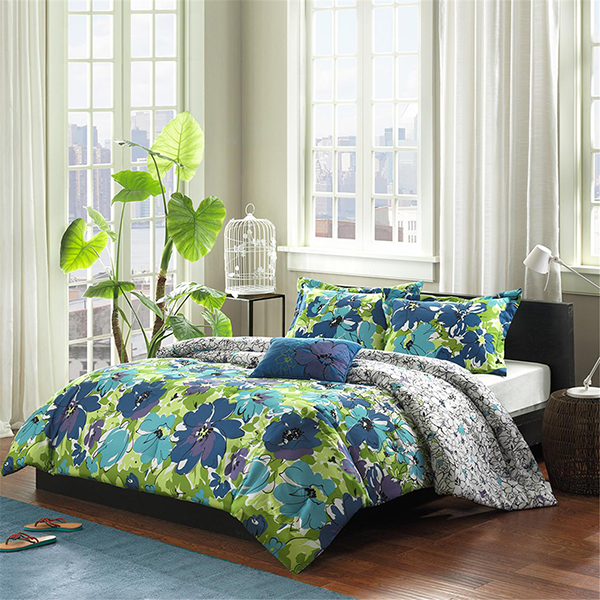 Image: Mizone
If you want to get a set with floral prints without being so girly, then this is the perfect pick for you!
Juno Comforter Set Color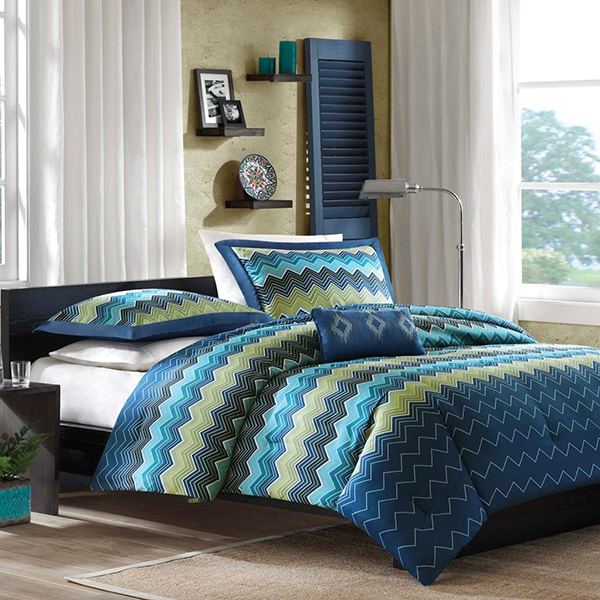 Image: Mi-Zone
Chevron is love! But aside from the lovely chevron print you see here, you will also like its combination of colors from green and blue.
Lisa Argyropoulos Ocean T 1 Duvet Cover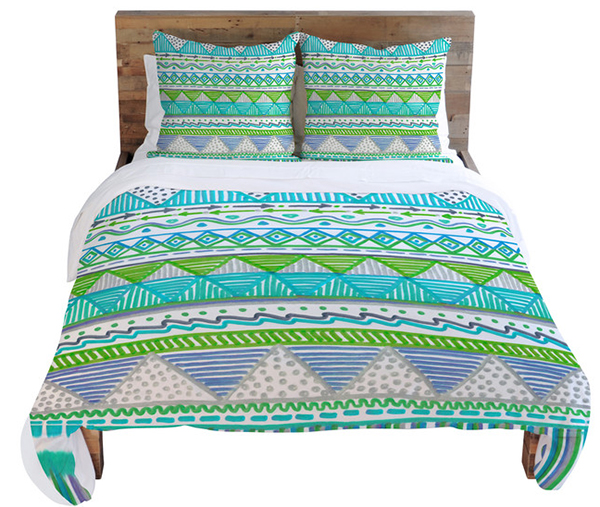 Image: DENY Designs
Cool and refreshing colors in this duvet set will make you feel like floating in the sea as you sleep at night. But unlike the usual beach-y prints, this one is more creative.
Blue Round Motif Duvet Cover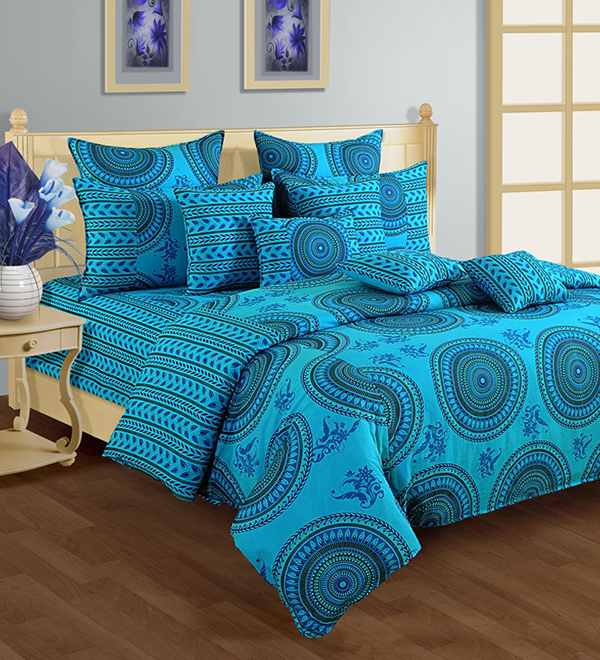 Image: Swayam
Bring in warmth and style to your bedroom with this set that has a modern feel using circles and ornaments.
Jaz Blue Spots King Duvet Cover Bedding Set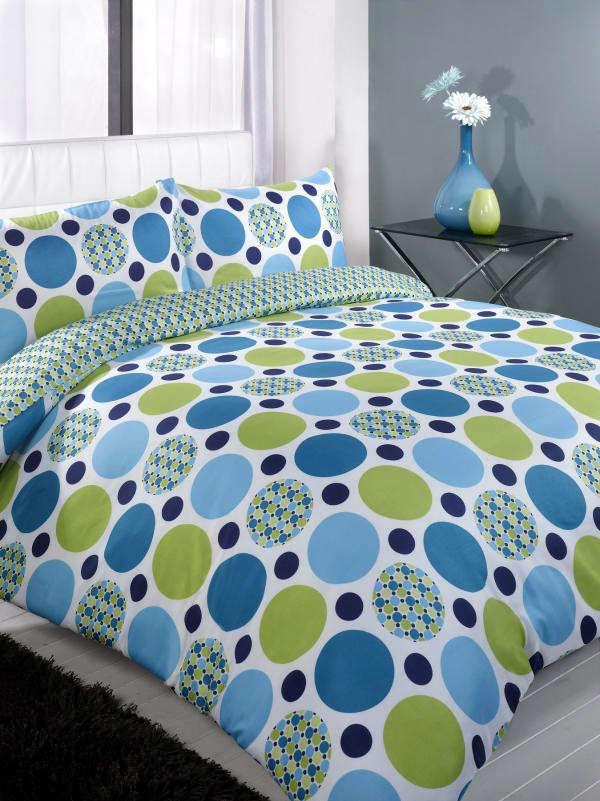 Image: Home Furnishing
Another modern duvet set of circles in blue and green. This would revamp your room's look when you decide to use it!
Mizone Brody Comforter Set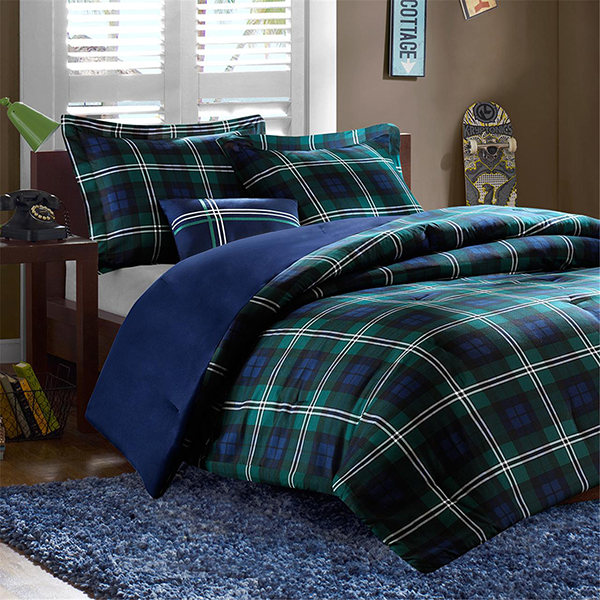 Image: Mizone
Plaids are still in even if they look kinda vintage-y sometimes but it does fit any type of room. Just don't overdo the use of plaids so your room's look will not fail.
Football Cover Blue 300 Threadcount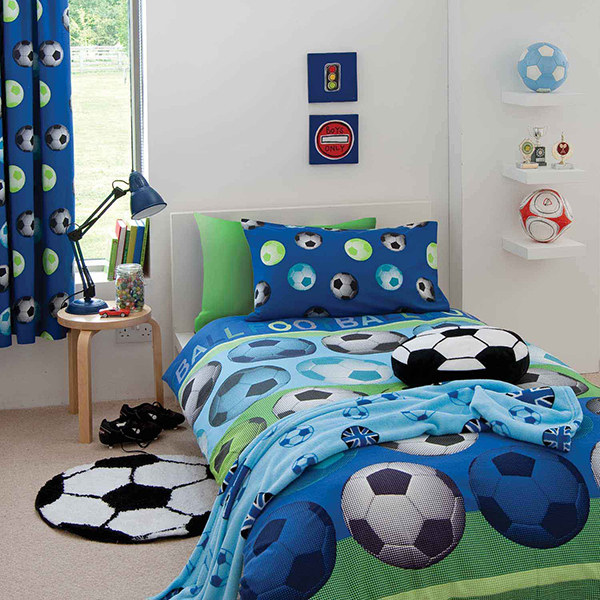 Image: Catherine Lansfield Kids
Is your little boy a fan of football or maybe a football player wanna be? Give him the feeling that he can really be one by getting him a football themed duvet set in blue and green.
Karen Harris Modernity Galaxy Cool Chevron Duvet Cover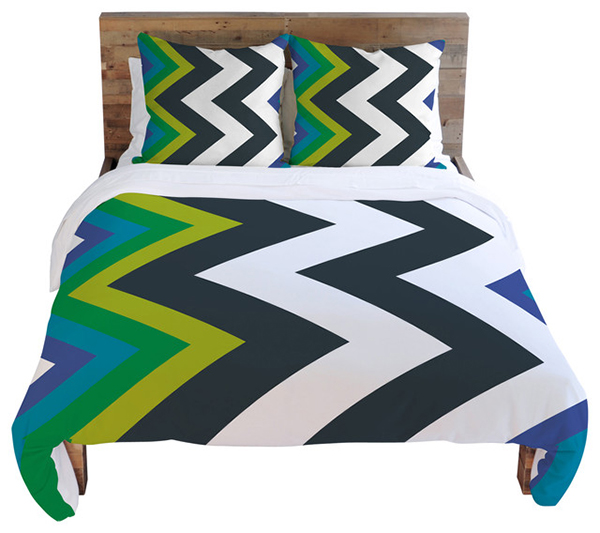 Image: DENY Designs
Another chevron print for a duvet set! Additional black lines add contrast to it.
Patchwork Bedding Set Pillowcase Duvet Set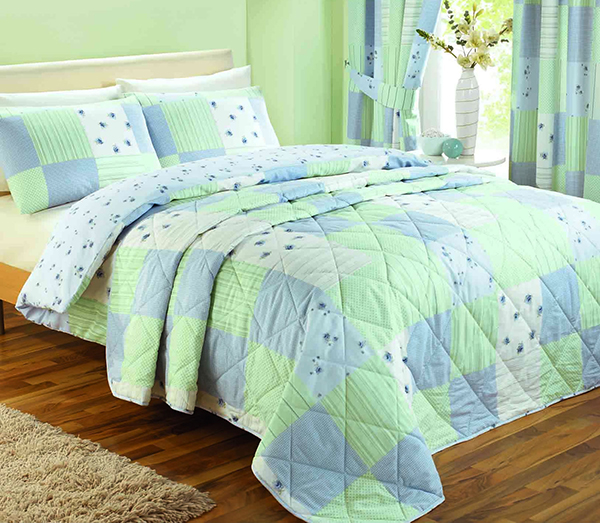 Image: Dreams n Drapes
Patchwork in blue and green with some tiny flower designs- isn't this just stunning?
Glide Duvet Set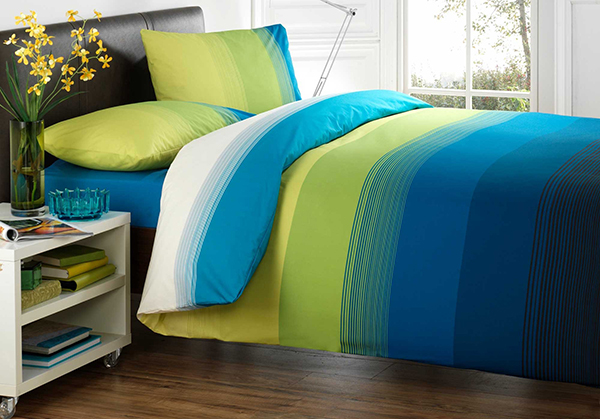 Image: Dreams N Drapes
You might think that this one is just the same item with our first entry but you are wrong. This is of different design with more lines in varying thickness for the blue stripe.
We know that someone who is a blue and green lover is in all smiles now. We are certain that you have chosen the design that suits your bedroom. Well, whatever design you choose, you will still end up having a lovely bedroom because once you put on a new duvet set, your bedroom will magically turn into a space that you have dreamed of. You don't believe me? Well, try getting a new duvet set and tell us how it revamped the look of your entire bedroom!