According to our friend Wikipedia, bed size refers to the dimensions of a mattress and the names by which standard sizes are called. Beds themselves vary widely in size according to the size of the frame and degree of ornamentation but are sold according to the size of mattress they take. The dimensions and names vary considerably around the world, with most countries having their own standards and terminology.
When we say King Size, its measurement is 76 in x 80 in or 193 cm x 203 cm. A king-sized bed may have a king-sized box spring (foundation), or, more commonly, two smaller box-springs (each the size of a Twin XL bed) under a king-sized mattress. Today, we will be seeing 15 Stunning King Size Beds which are nice samples if you are thinking about getting a new one for your homes. The designs are somewhat common, but the material for the beds we have below are strong and they sure are pretty.
Black Leather Maria Classic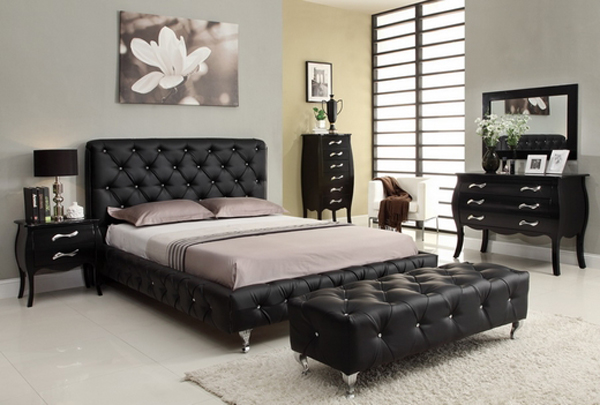 Image: AtHome USA
Maria Classic has the finest beauty any bed can actually have. Notice how pretty the intricate details are in the headboard, the frame and the foot stool on the end of the bed.
Bugatti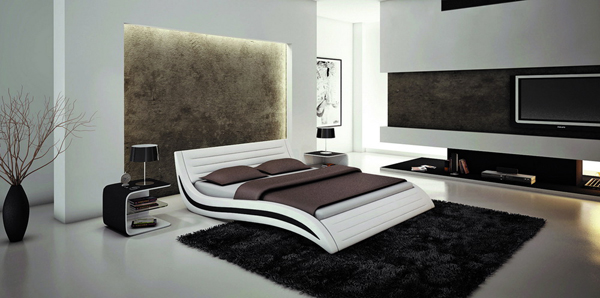 Image: AG Furniture
This king size modern style leather platform white bed is a sample of how beds would have looked like when we dreamed about them 10 years ago. Very sleek and really out of this world.
Bonded Leather White Athens Contemporary Bedroom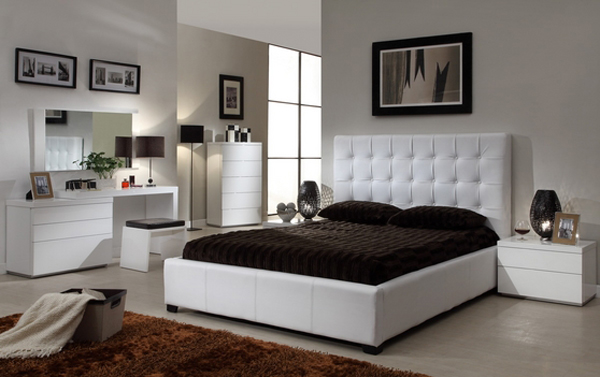 Image: AtHome USA
This stunning Athens White was created with a goal of being able to combine solid and durable material. Not only is this bed functional, but also lovely to look at.
Trinity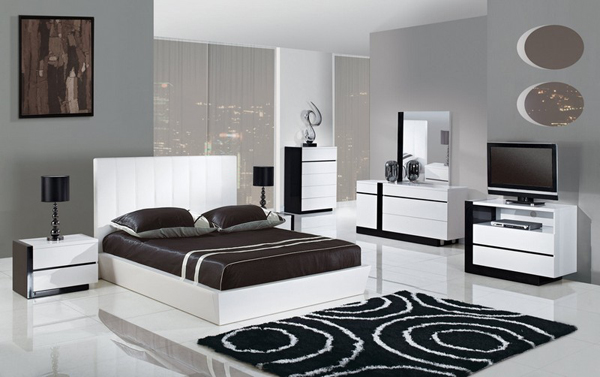 Image: AG Furniture
Here is another lovely bed you can actually purchase online! It's a platform bed which comes with a white dresser chest. The material for the bed cover and the pillow looks really masculine but surely comfy!
Rossetto Coco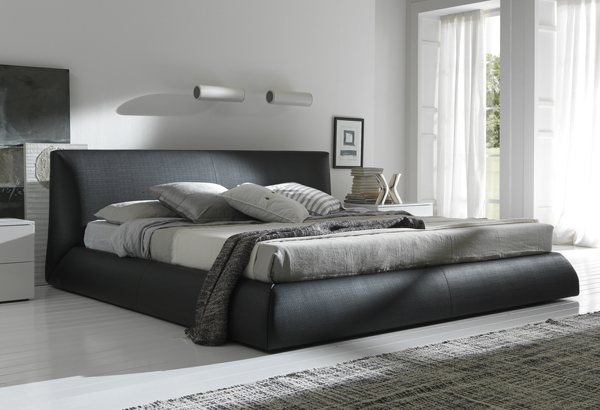 Image: Rossetto USA
The brownish finish that this bed has is pretty; and the shapely figure of the frame and the headboard makes all the difference because it is unique and looks extraordinary.
Moschino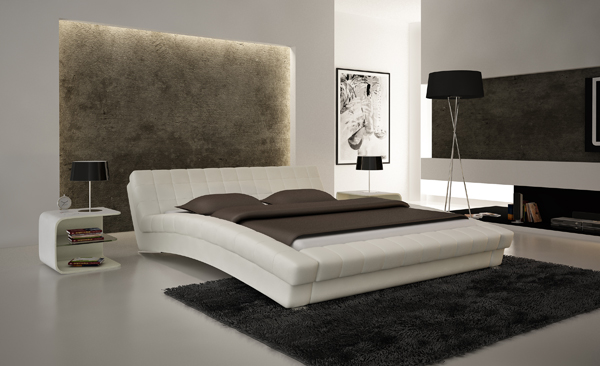 Image: AG Furniture
Here is another bed you can actually purchase from eBay. The bed is categorized as European in style and is also a platform bed. The way the mattress is pressed on the frame seems like a waterbed. The color combination is neat and very modern.
Elite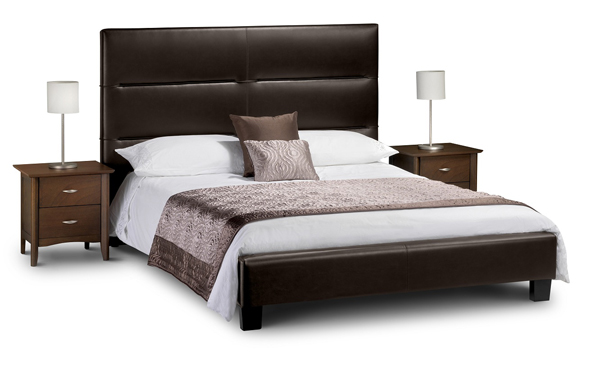 Image: Furn On
The chocolate brown color for this king size bed is super! The headboard looks like a chocolate bar that you can just bite any time you think of it as edible. But kidding aside, the bed frame and the side tables go well together.
Amadeus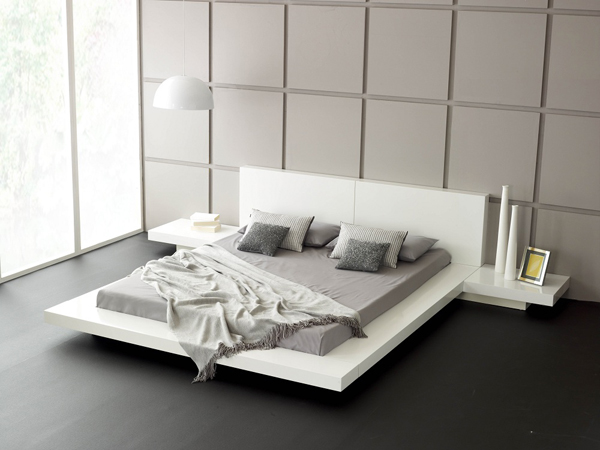 Image: Bimax Italy
The beautiful Amadeus which combines a comfortable padded headboard with a sleek modern lacquered steel frame and is available in a wide range of colors and fabrics.
Galaxy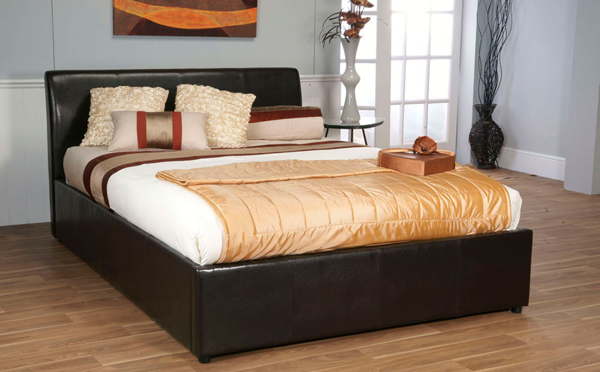 Image: Furniture Choice
Furniture Choice did a great job in creating a bed that will remind you every day of how it would actually feel like to be out of this world. This bed is ultimately comfy, soft and just plain wonderful.
King Size Bed 6091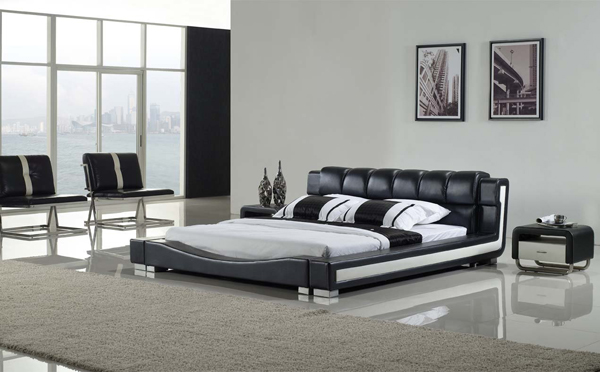 Image: Longjiang Town Youya Furniture
It's kind of funny that we were not able to get the name for this beautiful king size bed. It's black and white, contemporary in design and pretty sleek for any bedroom you will put it into.
Best Leather Bed A022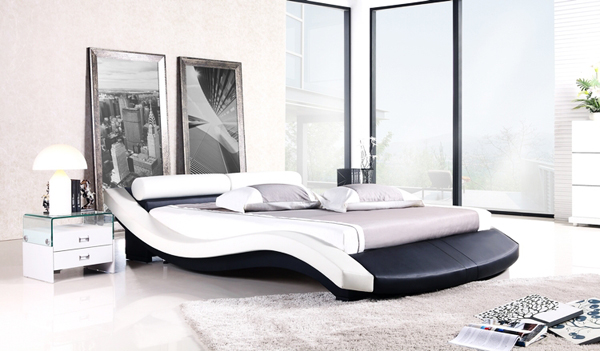 Image: Youme Home & Garden
This king sized sift bed comes with this contemporary bedside cabinet. The shapely bed has a color combination that is comfortable to look at and is pretty much something anyone would love to have. And we're betting on it!
Knotch Bedroom Set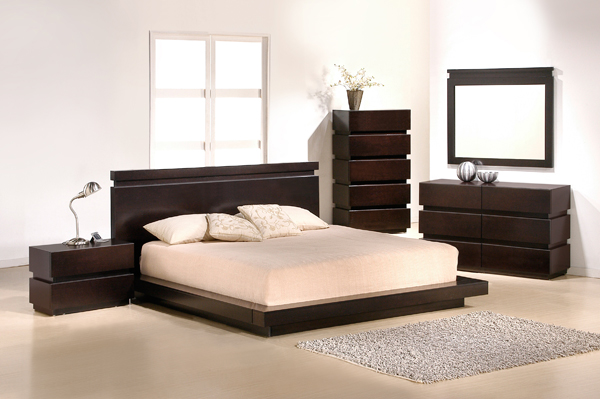 Image: J&M Furniture
Another chocolate-themed bedroom! When you look at the console, bedside table and that other high cabinet; makes you want to have your eyes checked. The slim frame below the mattress gives a modern feel and the headboard gives off a feel of it being traditional.
Top Grain Leather Bedroom Set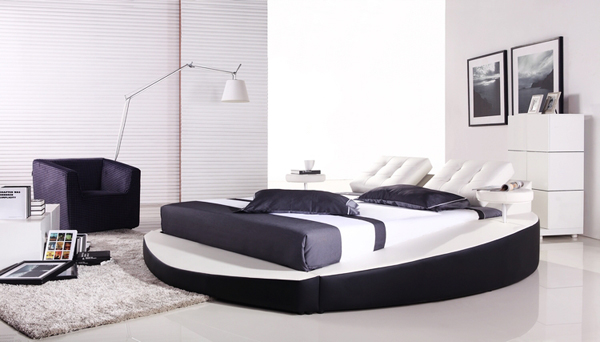 Image: Youme Home & Garden
Notice the white six-door cabinet by the headboard? It is simple but really attractive – just like the bed we have here. The frame is somewhat circular, and the color is contemporary, just like how yuppies want them.
King Size Bed & Headboard and 2 Side Table (B-01)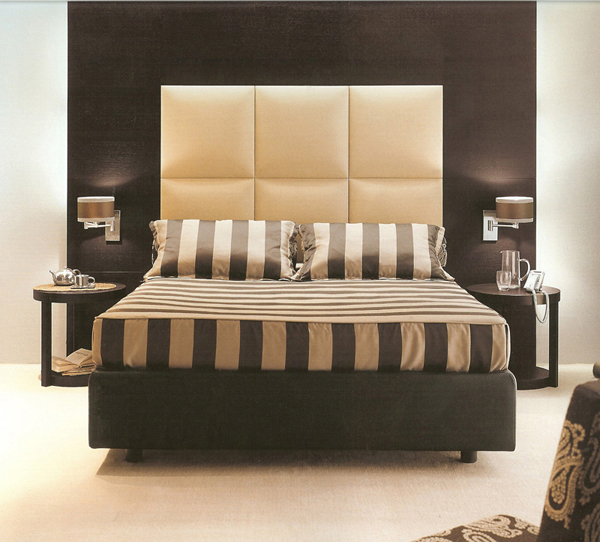 Image: Tian Sin (Nanjing) Wood Products Co., Ltd.
Striped set of beddings paired with a milky-colored headboard beneath a dark wall. The combination of colors is not only interesting, but really eye-catching!
Modern Italian Style Platform Bed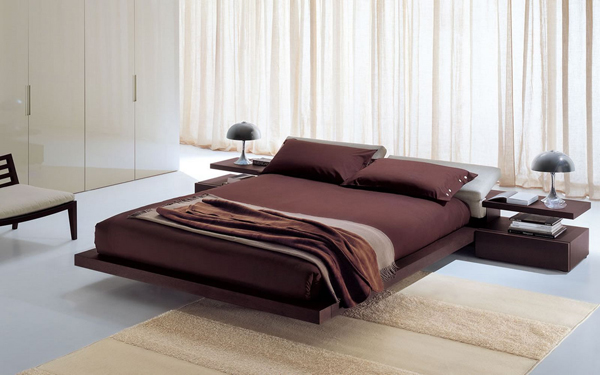 Image: Momento Italia
Momento Italia did a great job in creating this platform bed with a color not everyone will like, but will eventually love. Just by looking at it, we can see how comfortable it looks and how much it complements the bedroom it is in.
For what it's worth, we can definitely say that the list we had above about the 15 Stunning King Size Beds was a sure way of starting off fascinating lists more here on Bedroomm. We have a lot more lists in store for you guys about sample beds from all sizes, types, designs and maybe designers. This list started off with black and white beds and later some browns were added to it. This list is more on the contemporary side of things, although of course there were modern designs which had more flair on the bed frames that they had. These beds show off a vibe of not only comfort, but also of style and functionality. Hope you had fun because we certainly did! See you next time!