A household with two or more siblings would usually use bunk beds for the bedroom in order to save space. A bunk bed is a type of bed in which one bed frame is stacked on top of another. Using bunk beds would maximize the available floor space giving more area for traffic inside the bedroom. A ladder is used to access the upper bed which is supported by four pillars. Most of the time, the upper bed would be surrounded with railings to avoid the sleeper from falling down.
Don't get confused with a bunk bed and a loft bed because a loft bed is similar to a bunk bed but instead of a bed, the lower area is used for other furniture like a desk. Going back to the bunk bed, teens and kids would enjoy having one especially if it has a beautiful design. But for this post, we will show you some bunk beds for teens in modern design. Check them out:
Montana Single Bunk Bed with Storage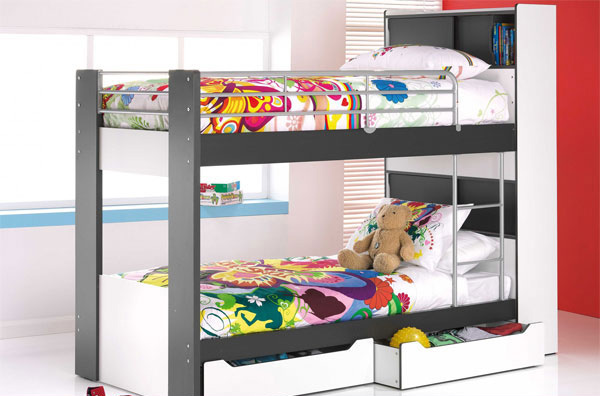 Image: Harvey Norman
Concealed storage compartments in the headboard and under-bed storage drawers offer more space for hidden treasures of your teen.
Bunk Beds for the "Big" Boy!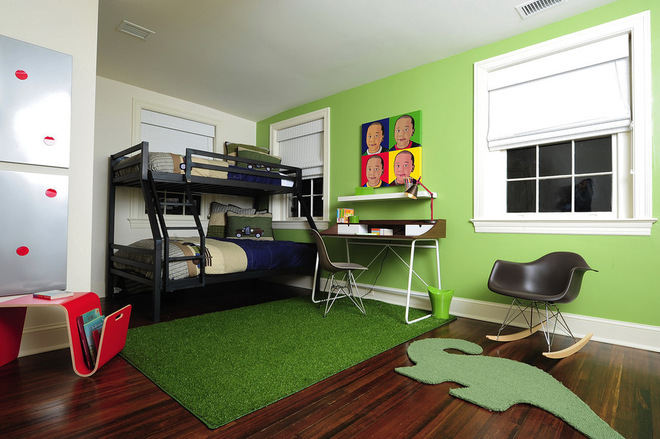 Image: Perceptions Interiors by J. Allen
A modern bunk bed fit for boys. It does look sturdy and the design is simple and fitting for young men.
Upper West Side Waterfront Apartment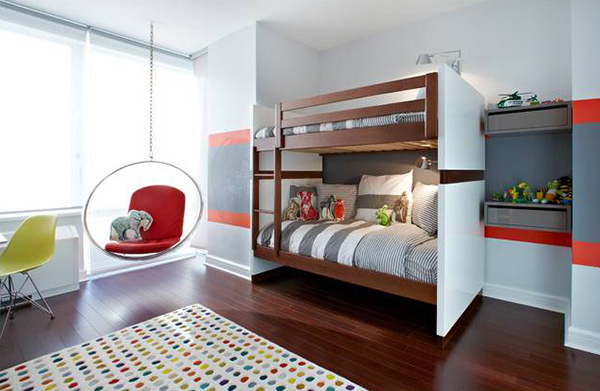 Image: Chango & Co.
A boy's bedroom with a grey, red and chartreuse theme. The bunk beds has grey lacquered nightstands that also serve as toy storage and each have their own reading lamp.
Ricki Bunk Bed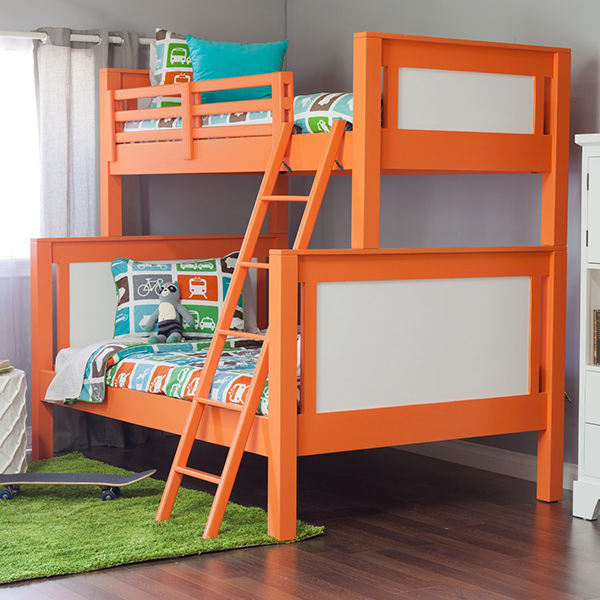 Image: newportcottages
The perfect bunk bed for the modern kids' room hand crafted from the finest solid hardwoods providing a sturdy frame.
Moda Bunk Bedroom by R&B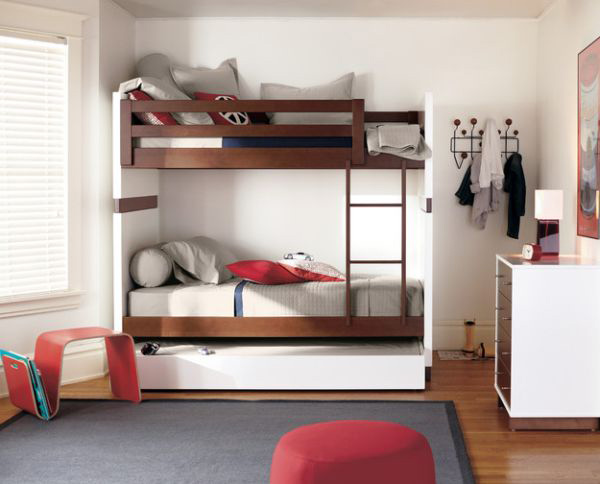 Image: Room & Board
A bunk bed made from wood with white. You can notice that another bed can actually be pulled out from the bottom bed.
Bunk Bed Room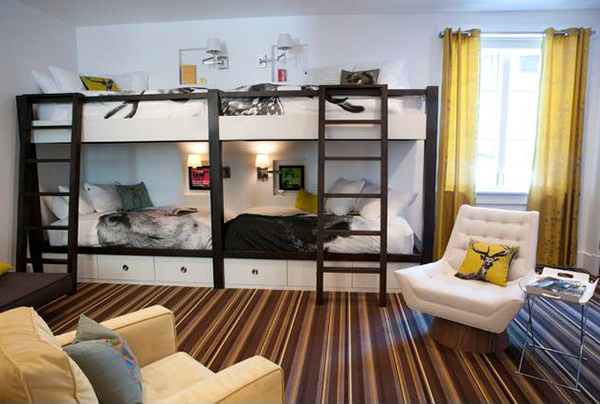 Image: H&H Design
The design of this bedroom is simple but as you look closer to the elements in it, you will get to love it. The bunk bed for four people also looks simple with drawers on the bottom.
Meatpacking Loft: Kids Room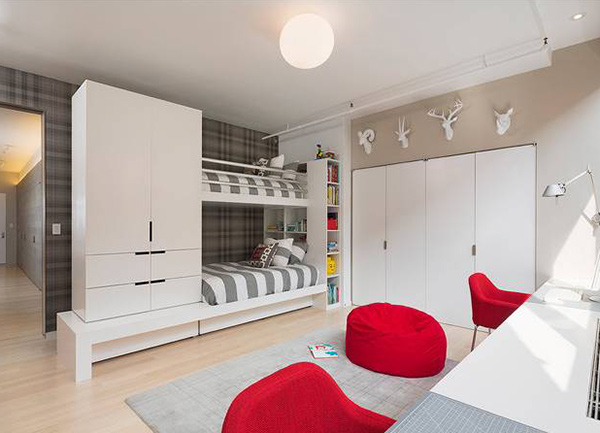 Image: Leone Design Studio
This bunk bed is attached to a cabinet on one side and some shelves on the other. Isn't it a good way to save space?
Mid-North Residence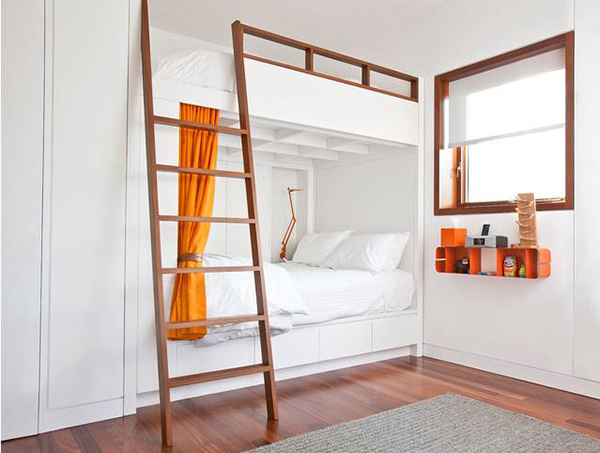 Image: Vinci | Hamp Architects
The white bed frames make it look invisible but the wooden ladder and railings defined it.
Contemporary Modern Furniture Bangalore Karnataka Sou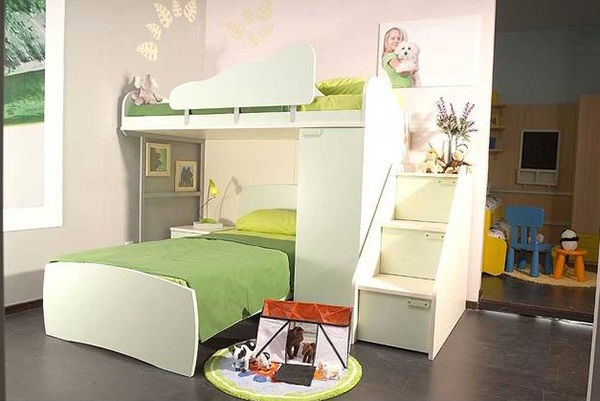 Image: Casa Modern
We love the design of this bunk bed. The stairs on the sides have drawers on it while its look is perfect for teenage girls.
Tweens Space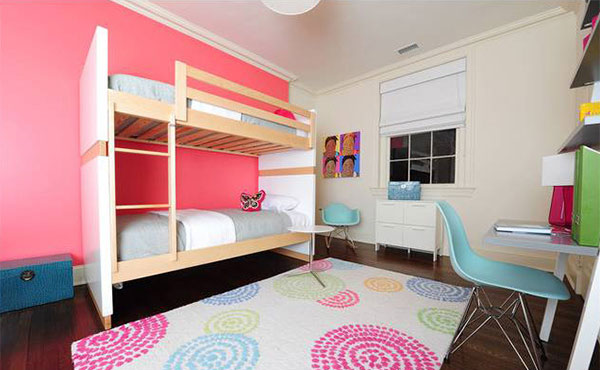 Image: Perceptions Interiors by J. Allen
That pink wall is cute and it gave more emphasis to the bunk beds too.
ASAP Bedroom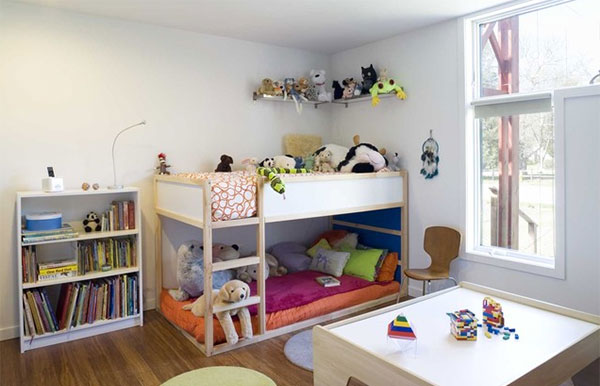 Image: ASAP•house Inc – Studio Kiss
Talk about simplicity. This bedroom sure looks minimal in design. Even the bunk beds look simple. Notice how the bottom bed is merely placed low on the floor instead of having a stand on it.
Letto Lavanda e Bianco Opaco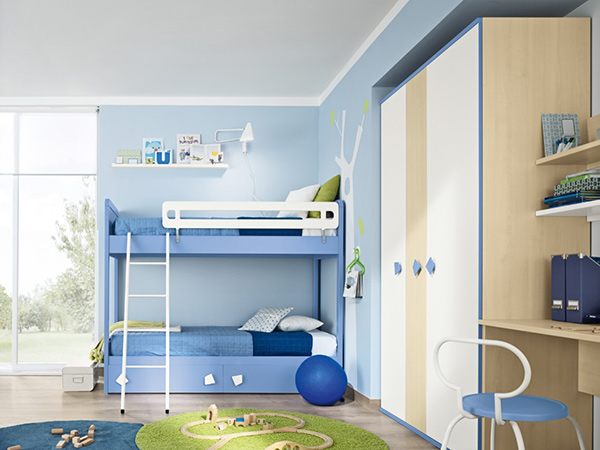 Image: Colombini Casa
A blue bunk bed would definitely fit in the room of boys. It looks totally cool!
Letto Zafferano e Lavanda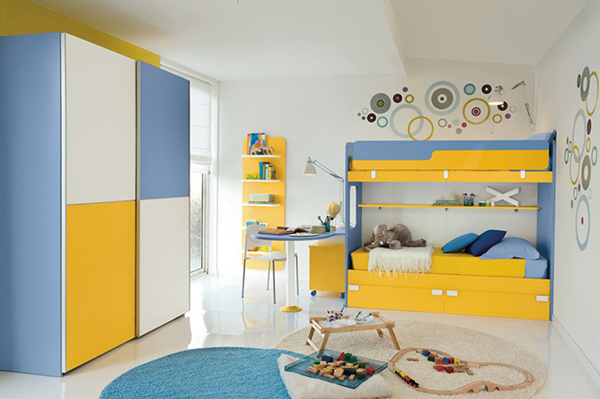 Image: Colombini Casa
Yellow and blue looked good together in this modern bunk bed and it does add a playful touch to this bedroom.
Collezione Tiramolla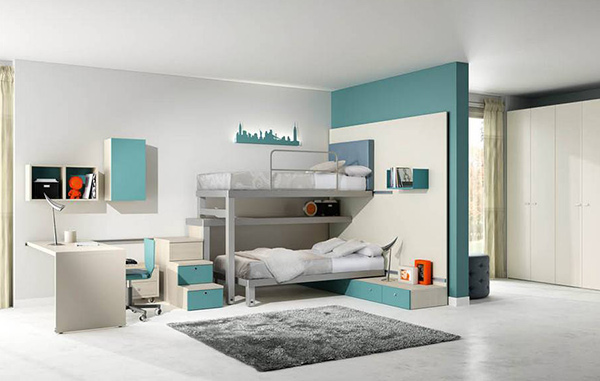 Image: Tumidei
This one indeed looks modern with gray bunk beds that has a storage area at the bottom and on its stairs.
Letto Azzurro Lavanda, Olmo Bianco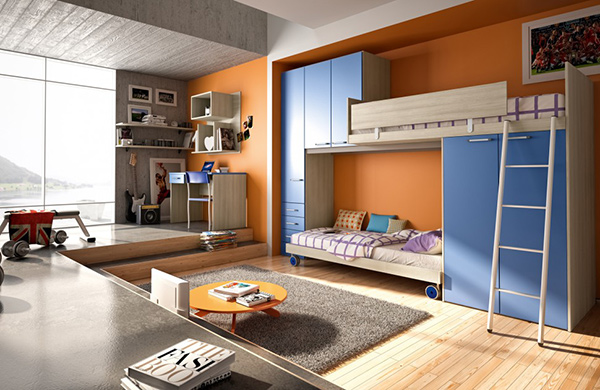 Image: Colombini Casa
Look at how this bunk bed is designed. The lower bed can actually be rolled out white storage areas are found everywhere around it!
You can observe that the bunk beds above all have sleek lines in it. Some come in lovely colors while others stick to neutral hues. But whatever the colors are, they sure fitted into the modern interior of the bedrooms as they bear that modern style too. A big plus to these bunk beds is their multi-function as it served as beds and storage areas too. Which bunk bed do you think is perfect for your teen?