Black is associated with negativity and sometimes even to the evil side of the world. But black is not negative all the time. It can even be beautiful. When black is used for designing and art, it becomes a beautiful thing. We can see house interiors that use black and it is pleasant to the eyes. Others shy away from using black because they fear that it might be linked to something undesirable but they are wrong.
Today, we will feature bedding sets in black. Most of them have white and gray combinations since they are the closest colors that look great together. But the truth is, black is the most versatile color other than white since it can be paired with other colors as well and would still look great. So, whatever your room color is, black beddings could fit in nicely. Another good thing about it is, it could survive whatever trend there is for black is timeless. Now, scroll down and feast your eyes to black bedding sets we have collated for you:
Black Modern Bedding Set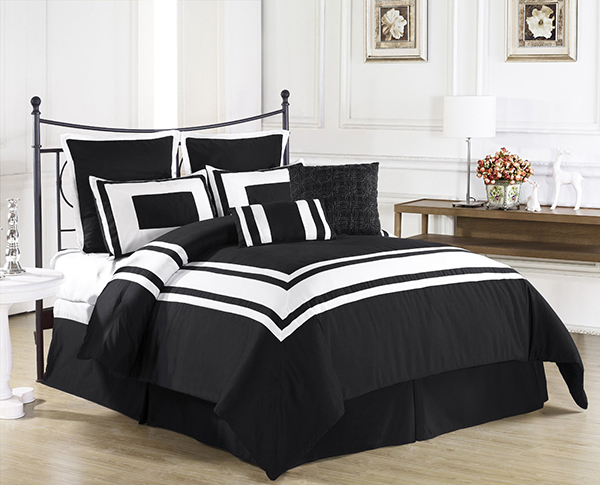 Image: Matelasse Bedding
Nothing can beat the combination of black and white. This design uses positive and negative spaces for its design.
Euphoria Black & Grey Embroidered 8-Piece Comforter Set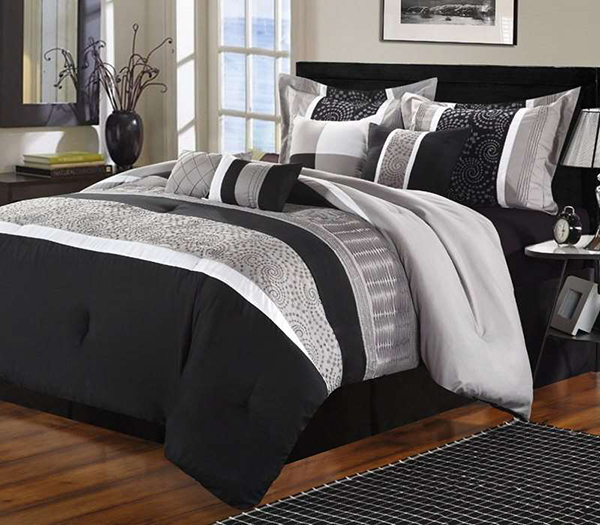 Image: Luxury Bedding Co.
Swirls look lovely in this duvet set as it captures the colors gray, white and black.
Black Bed Sheet Sets White Flower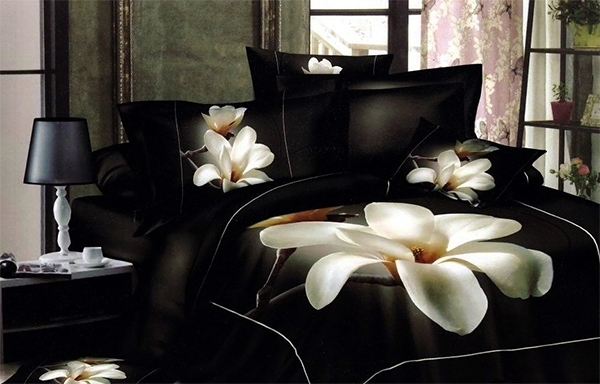 Image: Sunday Joy
For flower lovers, this is a bedding set that you would love to own. The large white flower print screams beauty and charm!
Modern Geometrical Design in Black Base Color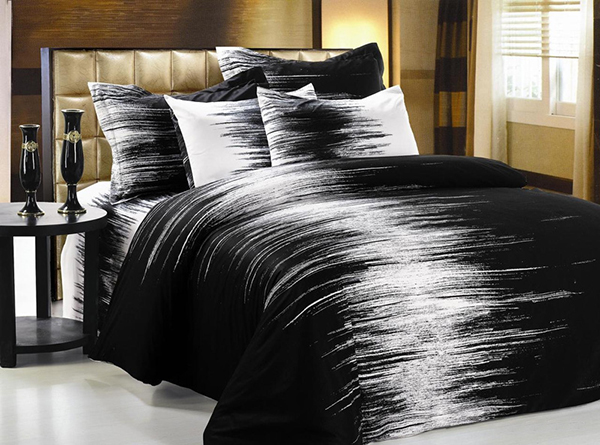 Image: Pacific Star Products
For a modern and artistic look, this set would fit in. Its design is like a playful touch of brush strokes in contrasting colors.
Black & White Single Duvet Cover Bedding Set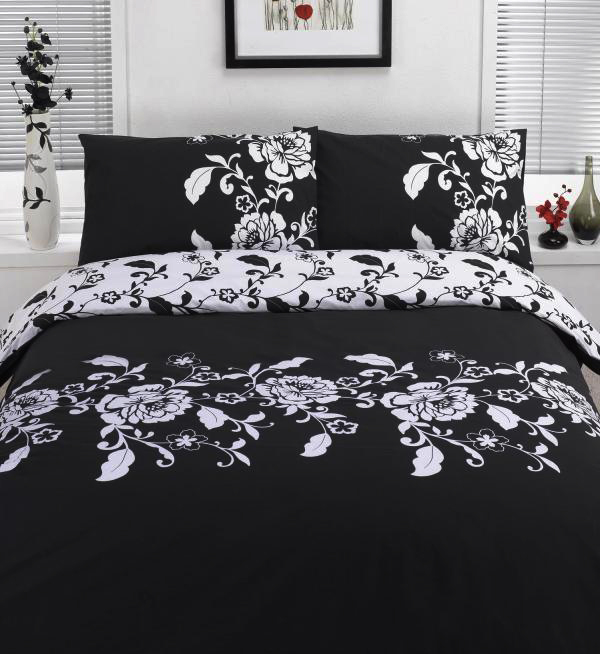 Image: Kensington
Ornaments printed on black with a reversible duvet. It looks even lovelier in a room of white walls.
Gazebo 8-Piece Comforter Set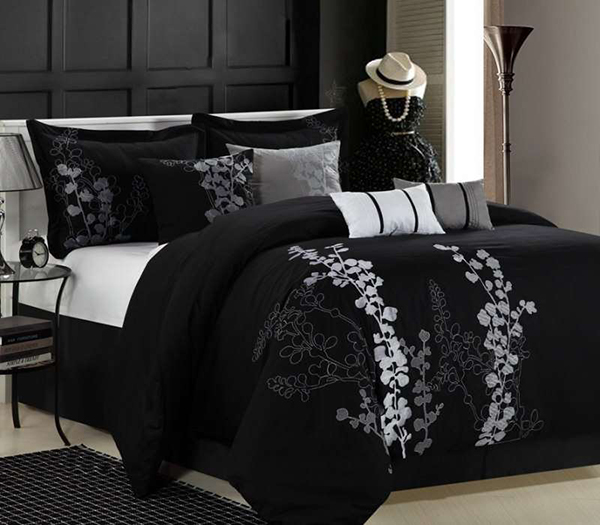 Image: Luxury Home
This one looks minimal yet beautiful. The leaf and flower silhouettes on it add a subtle touch of beauty and the whole look came out stunning!
Chandler 11-PC Bed in a Bag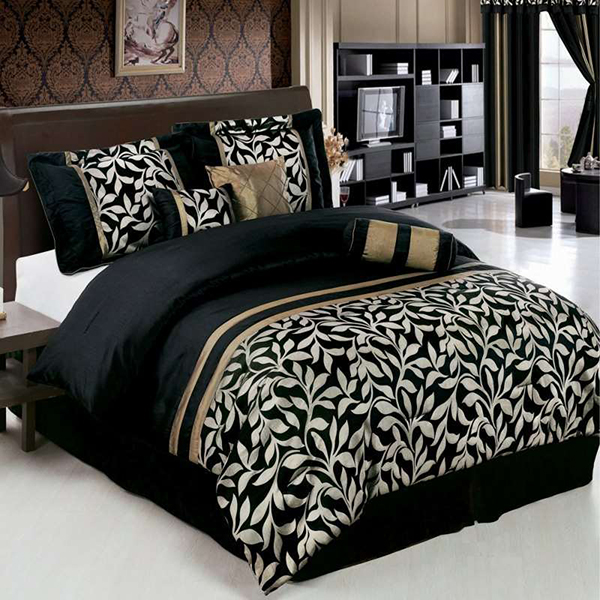 Image: Soft Linens
Golden strips add a royal aura to a bedroom as it outline this black bedding set of leaf prints.
Black and White Collection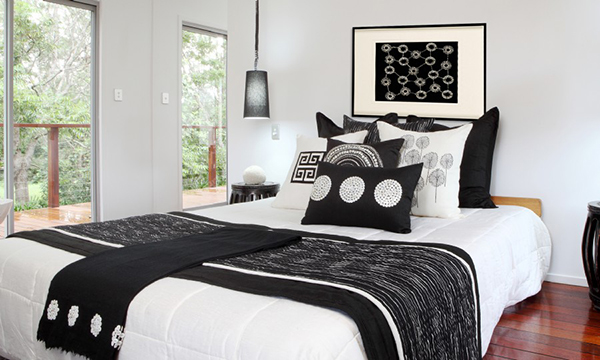 Image: Bandhini Homeware Design
We love this bedding set! It look so modern and refreshing despite using merely black and white.
Chezmoi Collection Black White Tree Branches Set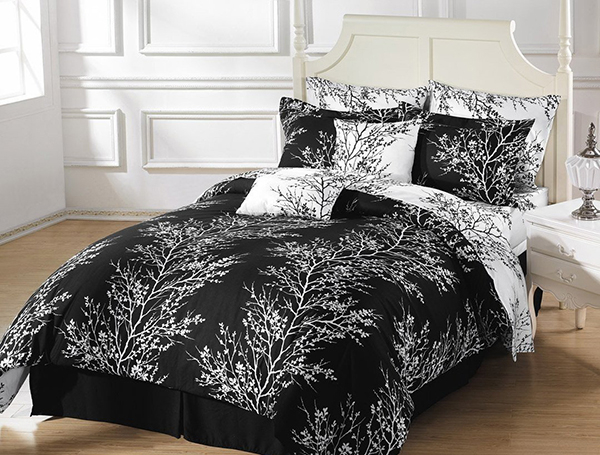 Image: Green Living Group Inc.
Nature is one the favorite subjects when it comes to design. No wonder this one has branch prints on it.
Bone Collector Black and Grey Comforter Set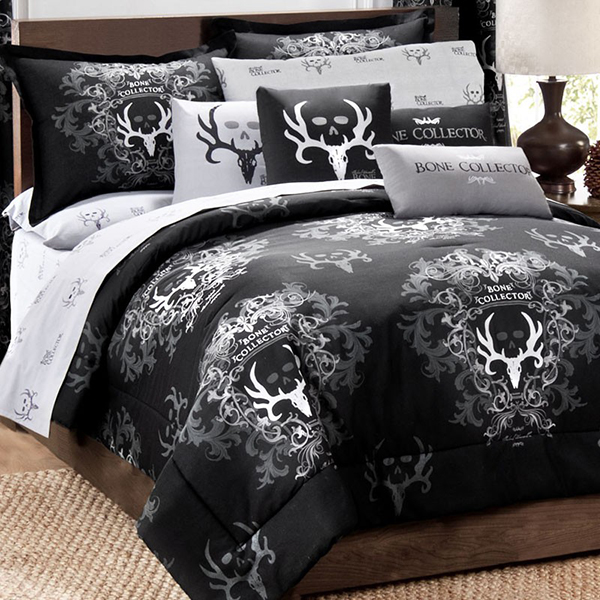 Image: Kimlor
A Goth bedroom will be complete with a bone themed duvet set like this one.
Flocking Zebra Comforter Bed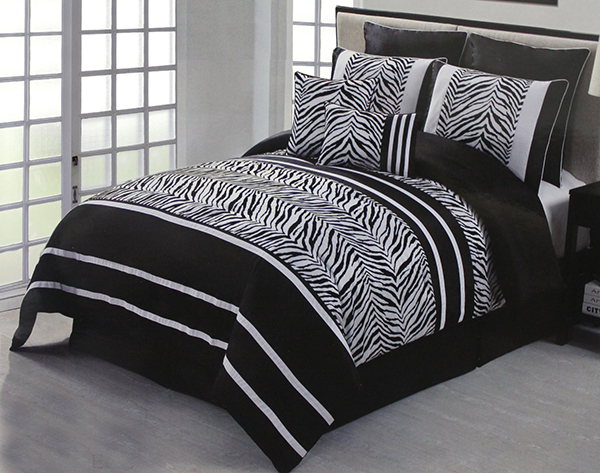 Image: Plush C Collection
Bring Safari's wild beauty with this Zebra printed set in black!
Gray Black Suede Torrin Comforter Set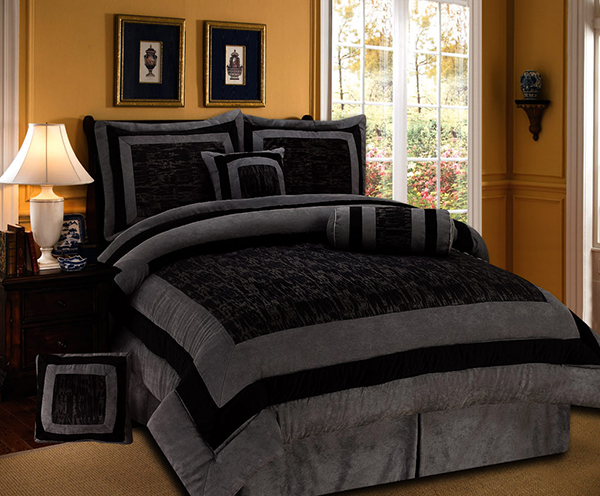 Image: Grandlinen
Get comfortable in a cold night in this suede bedding set of dark gray and black.
Gucci Bedding Set Satin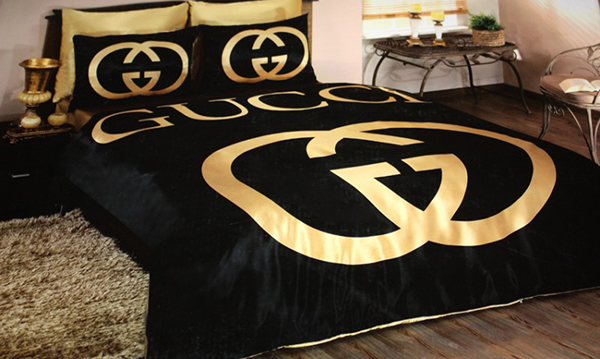 Image: Charmeuse Lingerie
Gucci lovers will go wild with this bedding set! Aside from the Gucci logo on it, its gold and black combo bring in sophistication to a bedroom.
Versatile Prints Collection Grandeur Black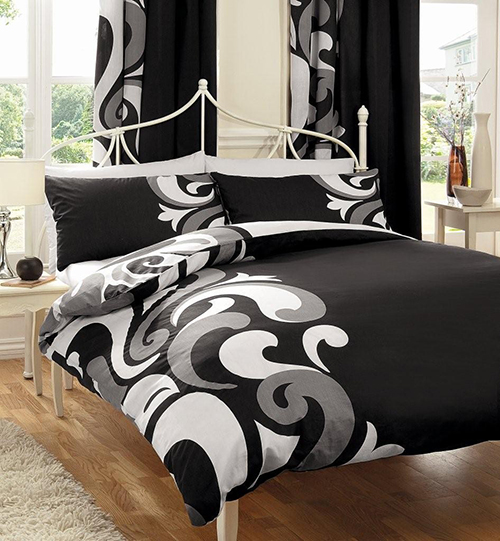 Image: Mill Price
This set is made from a combination of polyester and cotton which results into a hard wearing and longer lasting covers and sheets.
Luxurious Issey Black, Floral, Embroidered, Duvet Cover Set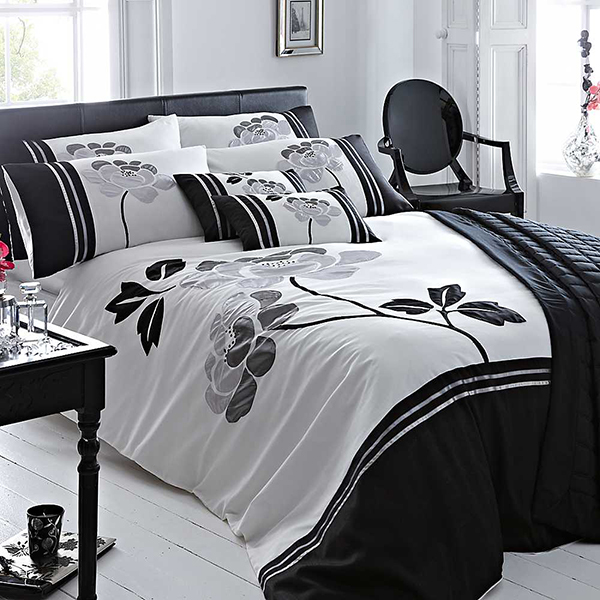 Image: FMC Linens
This gorgeous set would grace your bedroom with charm and luxury! This is the design that would fit in whatever interior you have.
What can you say about this list? Black is indeed beautiful and would enhance the look of your interior whatever your style is. But even if you use black, your home would still be cozy because black is already one color that has found the hearts of both homeowners and designers. Just be sure that you know what to pair with it so its beauty can be upgraded even more! Want to see more bedding sets? Well, come back for more here on Bedroomm!