Black is one color that works with anything it is paired and matched with; just like white and grey, black goes with anything! Black is a classic color you can always play with. But first thing's first, how do you enhance the beauty of your bedroom with illumination? Lamp shades! When choosing the perfect lamps for your interiors do you ever consider what type of lampshade will look best with the setting?
We have a couple of tips to tell you about choosing the perfect table lamp, but we will be giving you at least five tips since we are basically showing off 15 Beautiful and Classic Black Table Lamps and not really giving tips about the "perfect" table lamp. First off, always choose a lamp shade that complements your bedroom or space in general – you don't really design a room because of the lamp shade right? Second, determine if your lamp shade is for aesthetics, for function or both. Third, make a statement in your choice, or not at all. Before we tell you the last two tips, let us check out the photos below.
Anna 1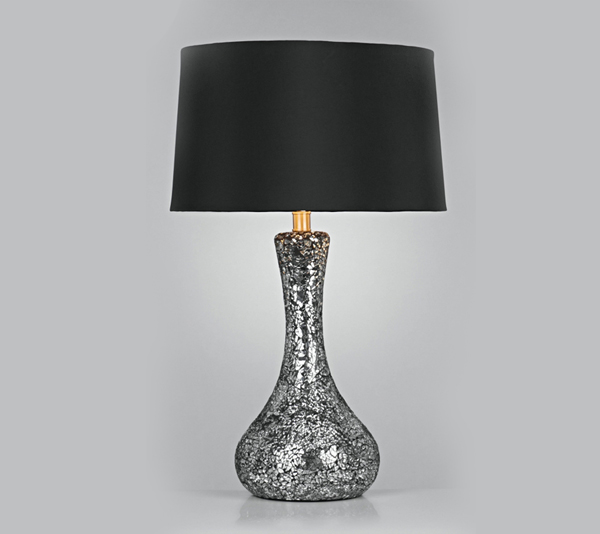 Image: ParkBrass
According to the manufacturer, Anna 1 light modern table lamp has a stylish mosaic mirror finished base complete with a black fabric shade.
Avery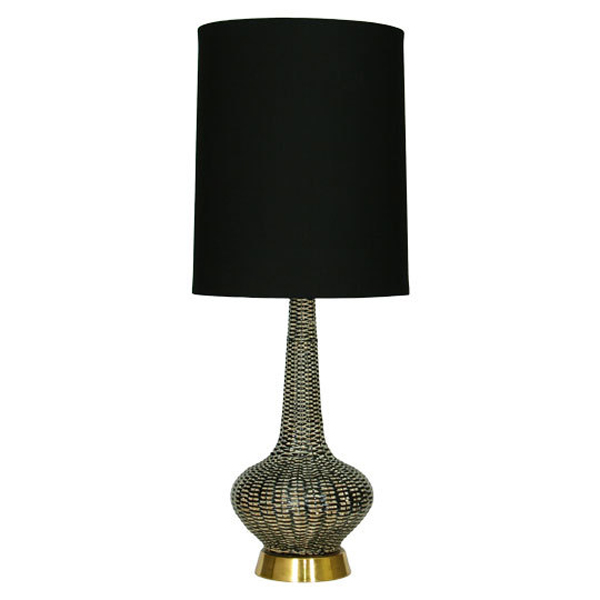 Image: Lia Fagan
Lia Fagan has a lot of lamp designs and Avery may be one of the best ones she has. It's a restyled vintage table lamp you can either keep in your bedroom or show off in the living room – the choices are endless!
Balance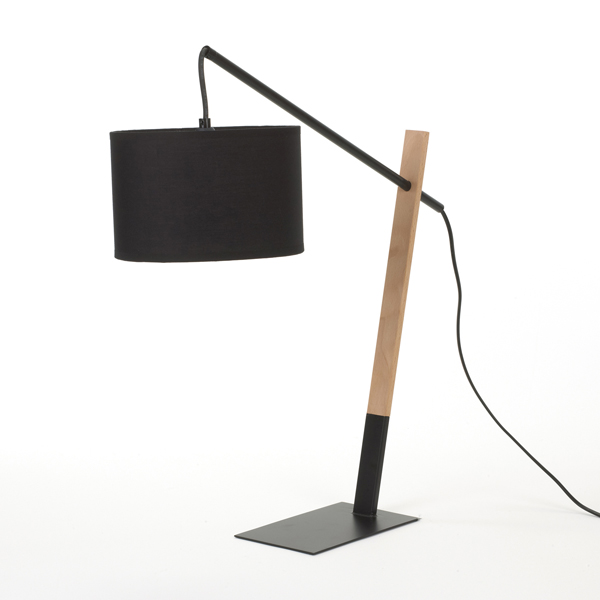 Image: Dove Mill
As seen in the description's area, this table lamp is one stylish and smart item we can keep in our bedrooms because it has an adjustable cantilever we can use when we want to read during night time.
Black Perspex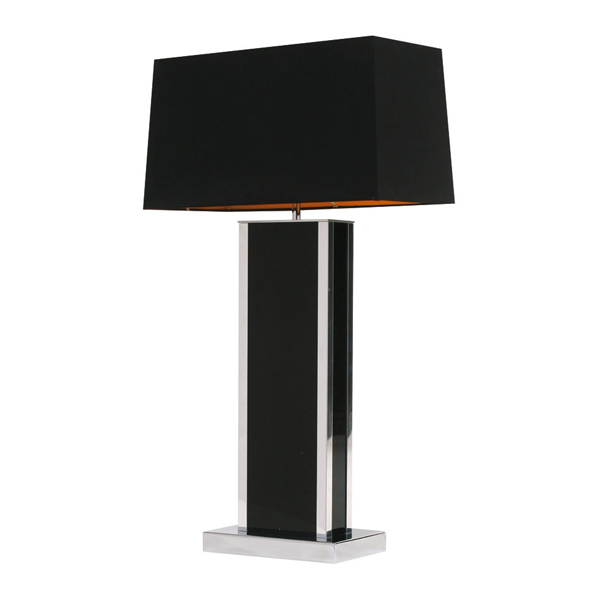 Image: Simpsons Mirrors
A handmade table lamp made in England which has a chrome base and stunning frame – just stunning! This is one piece anyone would love.
Cyan Deco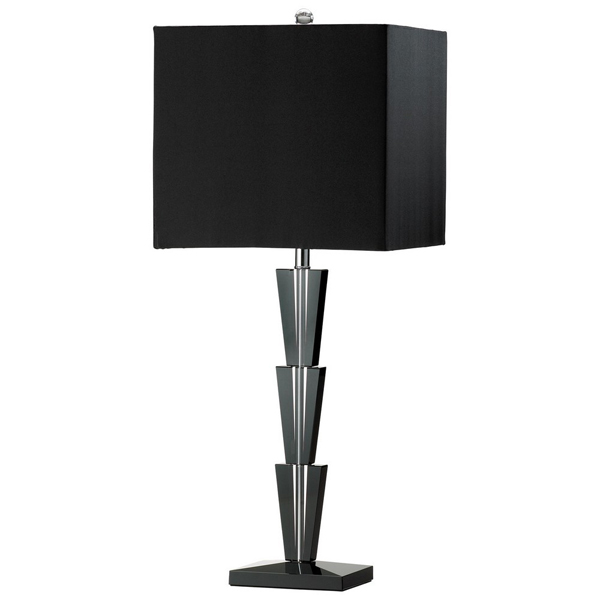 Image: Cyan Design
Cyan Design incorporated crystal with black linen shade for this table lamp. The shape of the leg is very Art Deco which is the most capturing detail of this lovely item.
Dimond Ursina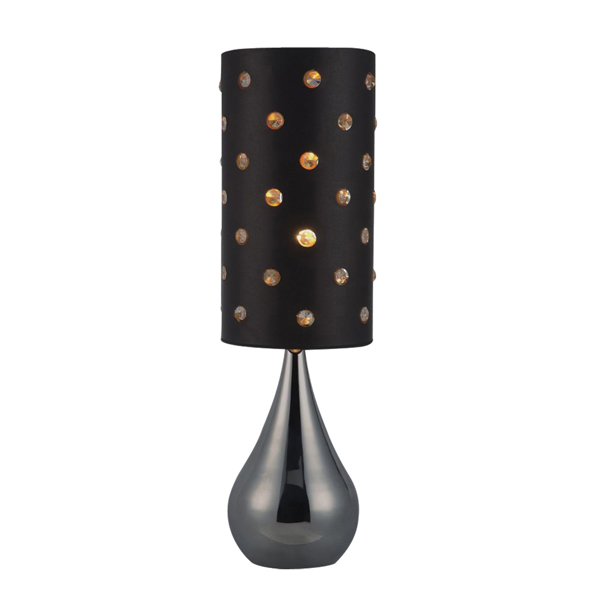 Image: Dimond | Hansen Wholesale
Ursina from Dimond Lighting is made in Chrome with black acrylic shade which is made prettier with crystal embellishments and gold fabric liner. This lovely table lamp is ideal for a teenager's room because of all the bling!
Echo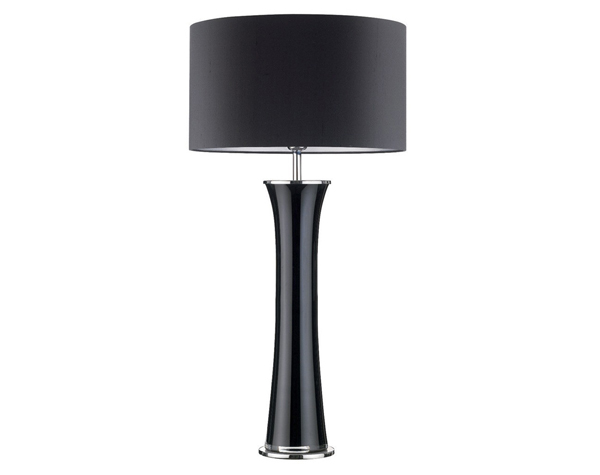 Image: Absolute Luxury Furniture
This simple looking table lamp is one sleek and modern call to table lamp designs – it's classic and definitely beautiful.
Graceful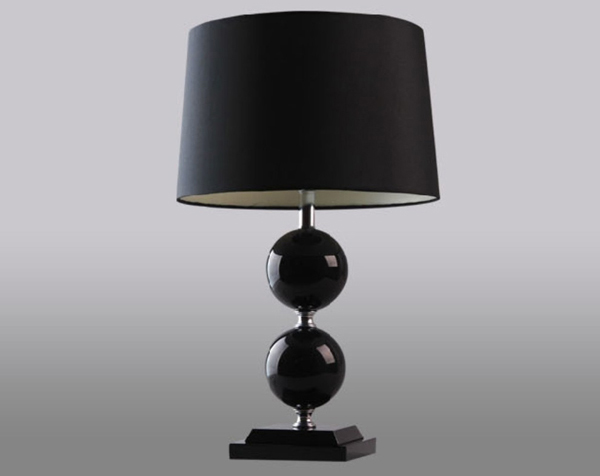 Image: Moon Ray Light
Another classic design which was made prettier because of the globe designs in the leg of the lamp.
Hadley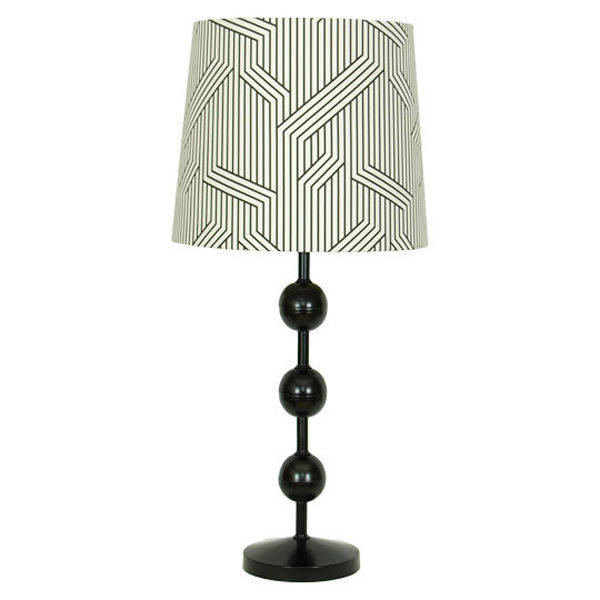 Image: Lia Fagan
Hadley is another of Lia Fagan's table lamp designs that are inspired from the 60's to 70's era. The small sphere details on the leg is somewhat like the one before this, only smaller and more vintage.
Lilith Twins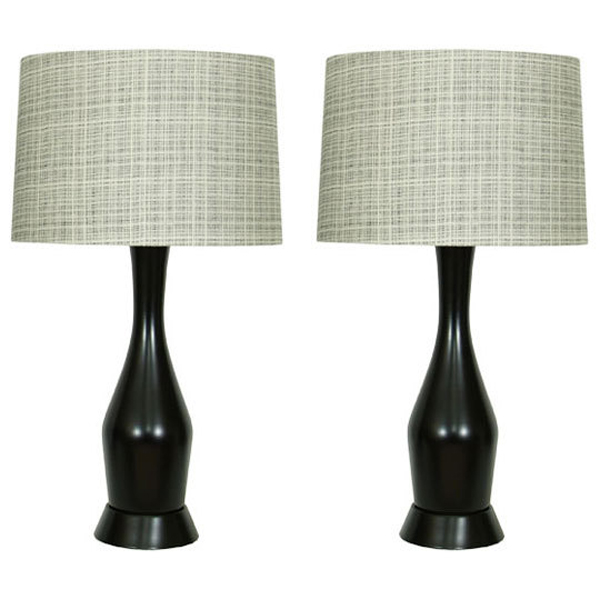 Image: Lia Fagan
The Lilith Twins is but another restyled vintage table lamp from Lia Fagan. They basically plain and all brown if you check the link, but by repainting the legs and adding a bit of color on the plain head made a lot of change to it.
Mosaic Black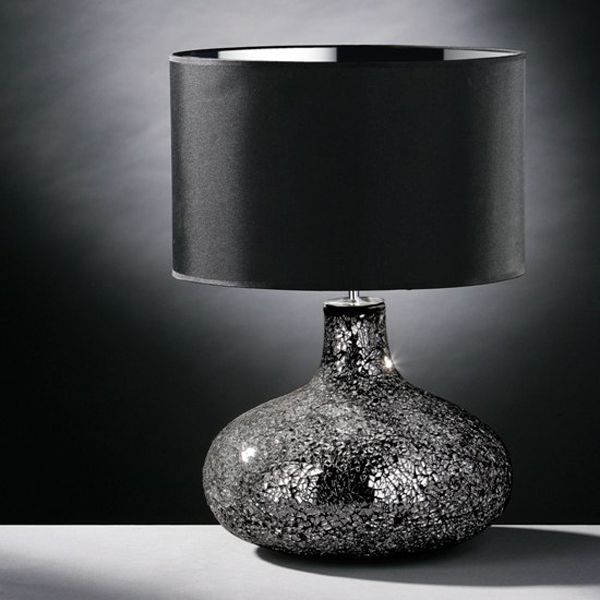 Image: Furniture in Fashion
The oval bottom part of the table is lamp is superb! The design is of a shattered glass look which made it modern and stunning. Using black made it a classic and really something you'd be proud to own.
Silver Chrome & Black Touch Lounge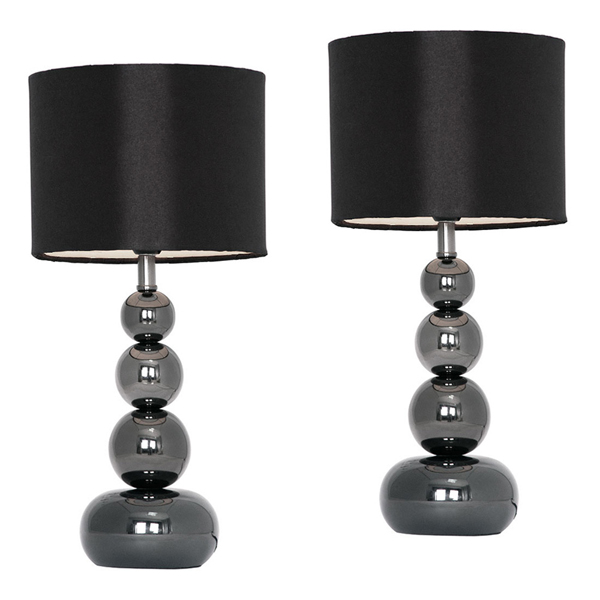 Image: Speedy Trade Lighting
Pair of modern touch table lamps in brushed chrome finish. Complete with black fabric lampshades. Simply touch the metal base to turn the lamp on.
Park East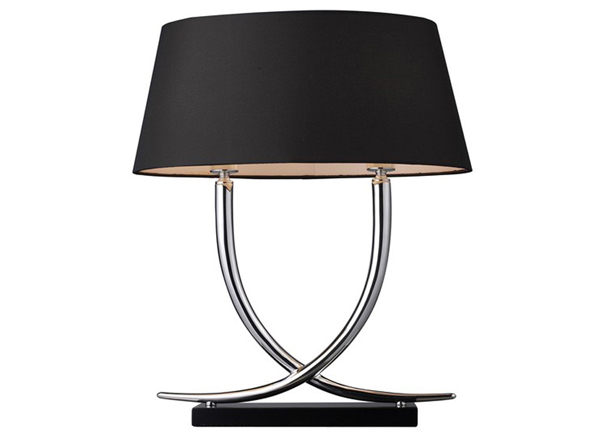 Image: Elite Fixtures
Park East 2 light table lamp in chrome and black with oval black shade. The leg design is still fashionable even when it is simple and not too elaborate. Having two bulbs in the lamp gave it more help than single bulb table lamps.
Smania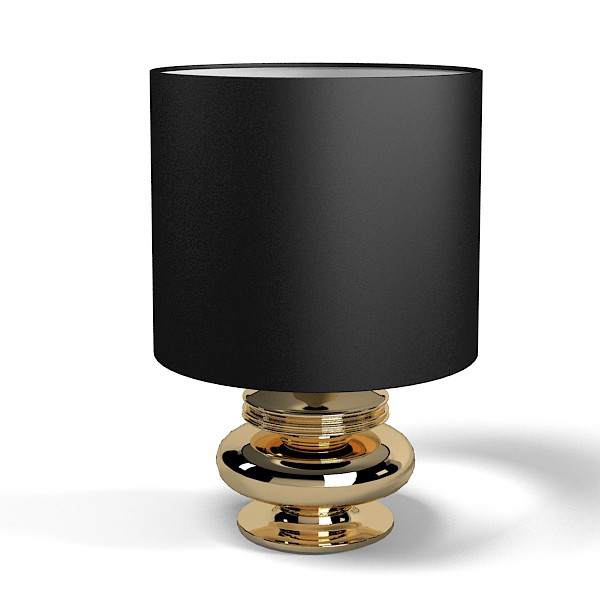 Image: Smania
A classic and beautiful designs from Smania. This is a modern contemporary approach to a black shade.
Webster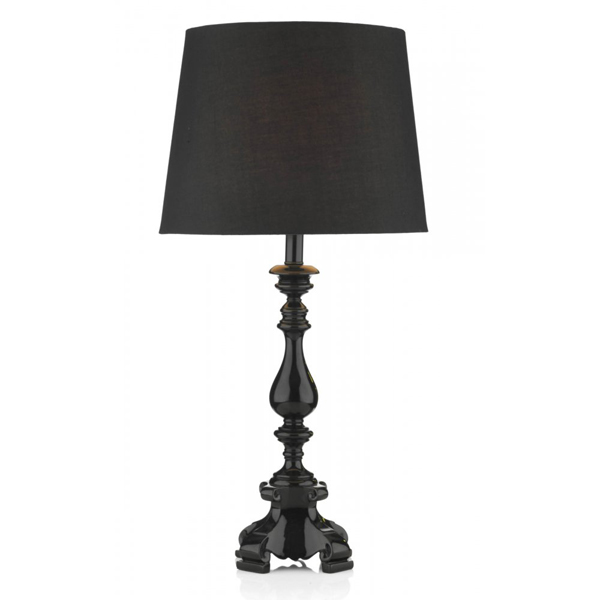 Image: Lighting Company
According to the manufacturer, Webster gloss black table lamp complete with shade. A double insulated plain black table lamp which will give a dramatic look to both modern and traditional settings. The base of this table lamp has a decorative plain gloss black stem and the look is completed by the addition of the plain black shade illustrated.
So, how did you like the 15 Beautiful and Classic Black Table Lamps? They sure were classic pieces that can add depth, drama and beauty to your bedrooms. The choice color sure is sleek and a work of art. And we were not yet done with the tips we started above, so for the fourth tip, always consider safety – for you and for the entire member of the family; not only on the electrical side, but safety in general. And last but not the least; try to create your very own design. Not only will it mean more to you, but also it shows off your crafty side and will allow you to have a design that only you have! Personalized items at home usually are great for conversational pieces.