White is beautiful. It signifies purity, truth, kindness, cleanliness and innocence. It is said that white is not a color but merely manifests the presence of all the colors with energy from light. It also symbolizes completeness. For some cultures, it stands for death. When used in art and design, white is a perfect choice to add a light side, add contrast and can be the best option to pair with other colors.
While some people shy away from using white in the interior, others prefer to use it. Some think that all white interiors are hard to clean and would easily get dirty. But they also look very beautiful and easy to the eyes. One would feel comfortable and relaxed in a white space. So today, we have gathered modern white bedrooms where not just the walls are white but also the bed covers and other accessories.
Fontana Interior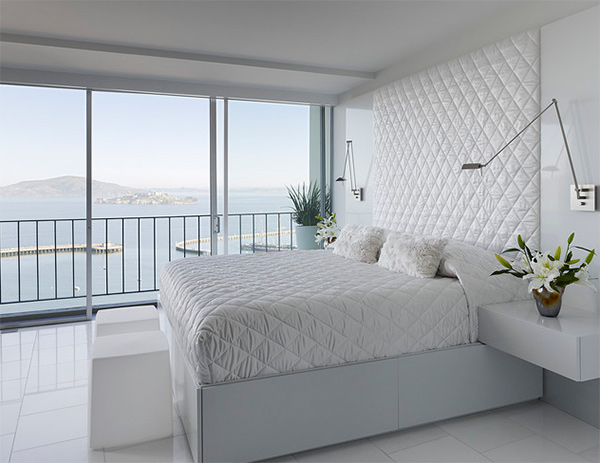 Image: Mark English Architects, AIA
We find the headboard stunning as it extends to the covers of the bed. It's all white color and glass windows made this bedroom airy and calming.
Europeo Bedrooms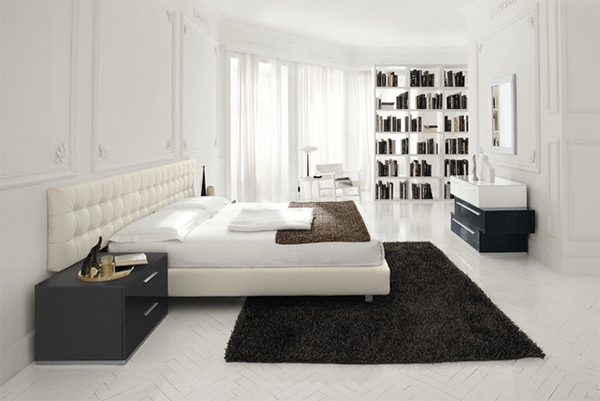 Image: Imagine Living
Upholstered headboard in white is indeed love. But the entire bedroom is also beautiful even with the addition of black and gray on some areas.
Bedroom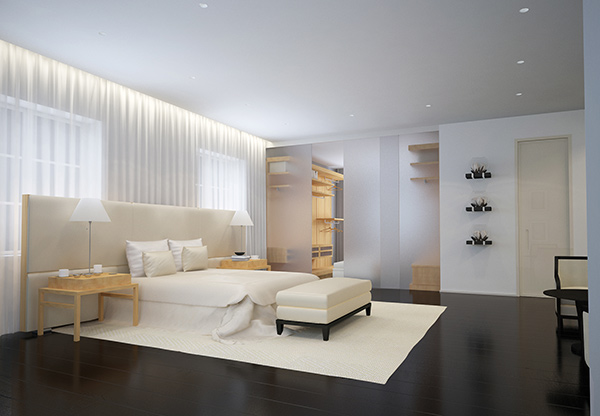 Image: AlexanderKuzminov
Anyone would love to sleep in a bedroom like this! Just take a look at the combination of materials in this space and how the black flooring gave more emphasis to the entire room.
New york – Manhattan – Denier – residence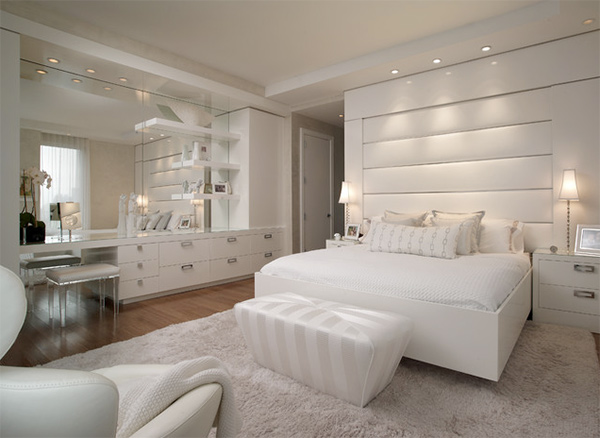 Image: Pepe Calderin Design- Miami Modern Interior Design
Totally white and stylish! White is all around but the designer smartly added some patterns on the fabrics and an area rug to add some depth to the space.
Bedroom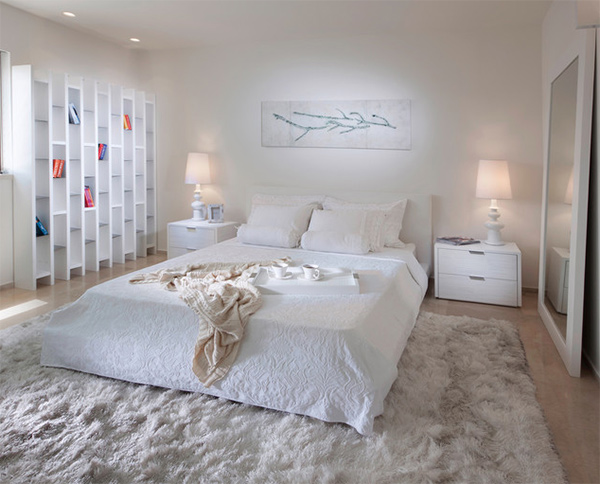 Image: Elad Gonen & Zeev Beech
We love the tall white shelf on the side as well as how this bedroom is minimally designed.
Habachy Designs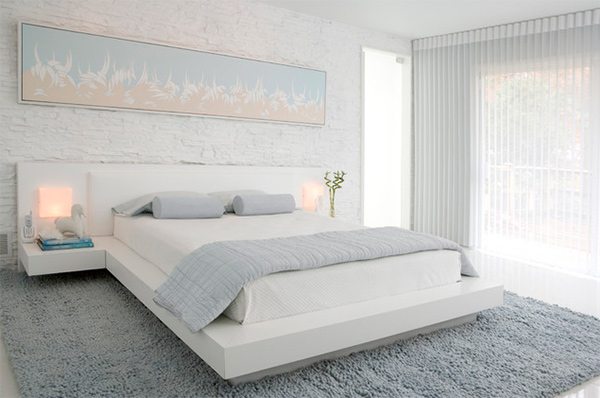 Image: Habachy Designs
White paired with light gray is just simple but gorgeous.
Modern White Bedroom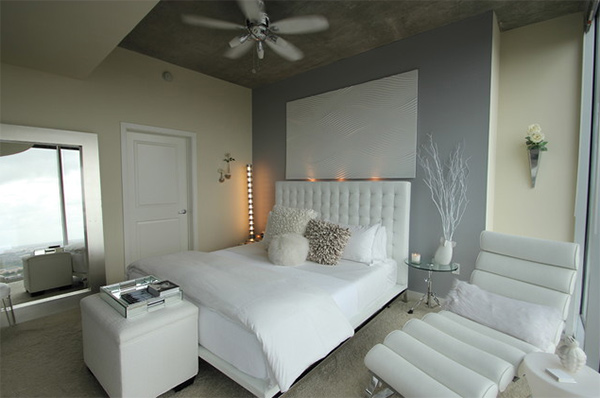 Image: MN Design by Mauricio Nava
A gray wall on the headboard side highlighted the bed making it the focal point of this space.
Modern Bedroom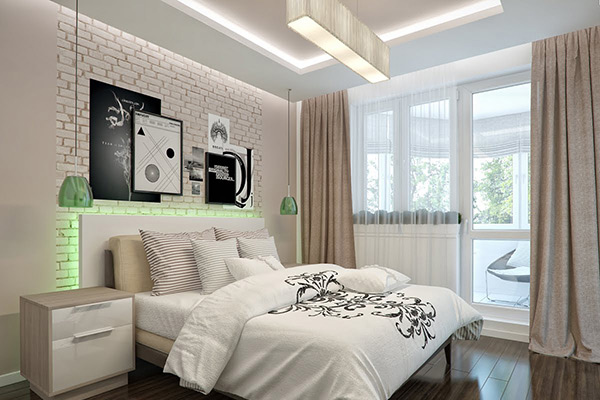 Image: Svetlana Nezus
Why not add white wall stones as an accent wall for a white bedroom? It sure is lovely!
Bedroom Art of Space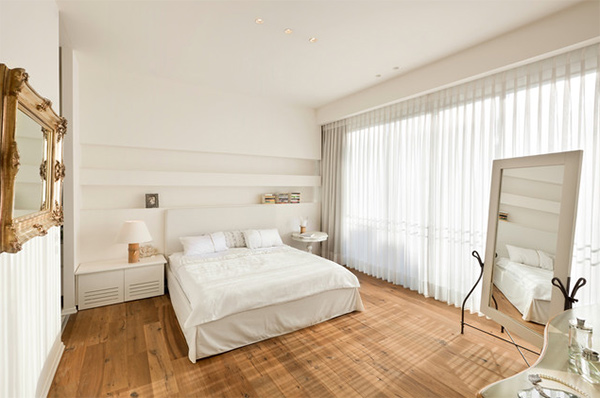 Image: Elad Gonen & Zeev Beech
A bedroom designed by Art of Space which sure displays simple art in it combining white and wood.
One Island high rise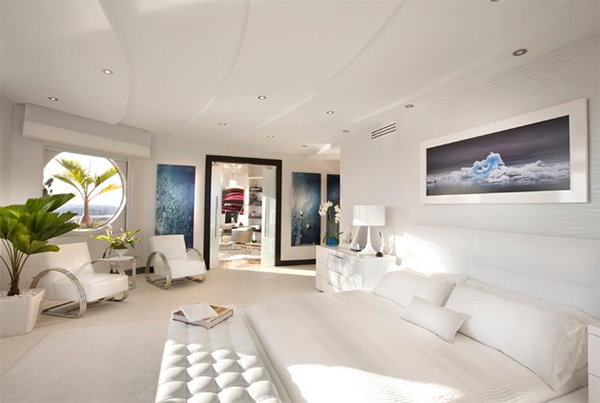 Image: Britto Charette – Interior Designers Miami Florida
Bring in luxury to your bedroom using white furniture and a decorative ceiling in curves.
Highpoint Langley Residence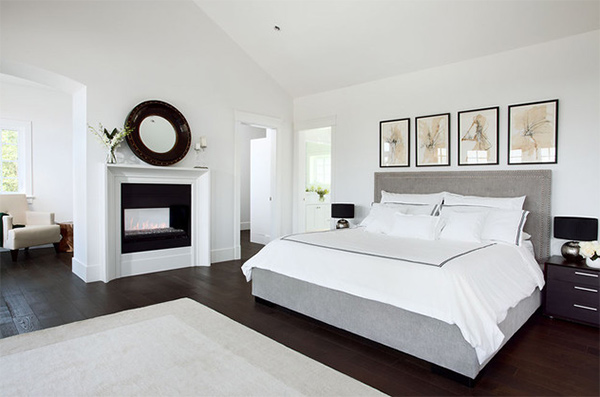 Image: Moeski Design Agency
If you want a simpler modern white bedroom, then this would do. Placing framed images on the headboard can add life to a room.
Master Bedroom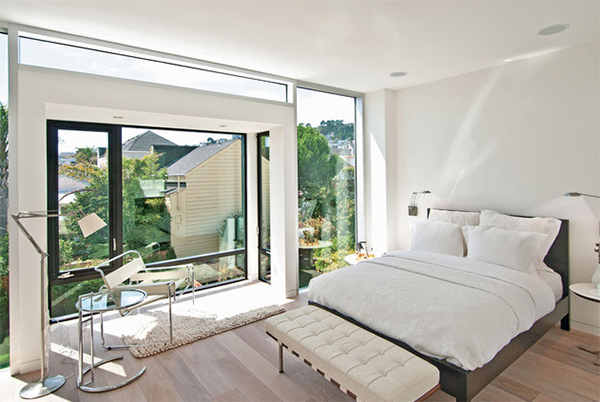 Image: Dumican Mosey Architects
White is a good choice for this bedroom because of its small space.
Contemporary Northwest home remodel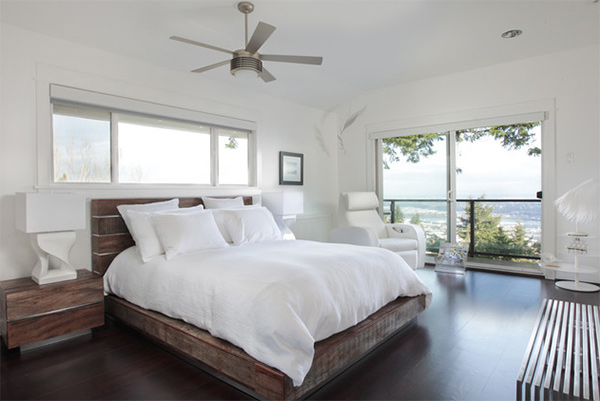 Image: The Neil Kelly Company
Modern and rustic as it used wooden pallets for the bed and other furniture in this bedroom.
Bedroom White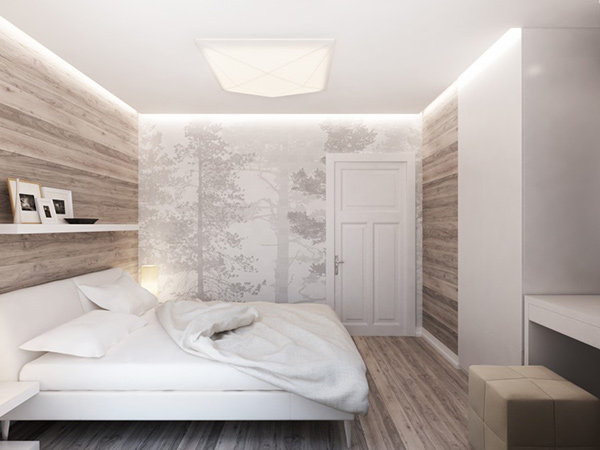 Image: Boris Alexandrov
Charming and classy- these are two words that best describe this bedroom.
Dvushki of a Three-Ruble Note Bedroom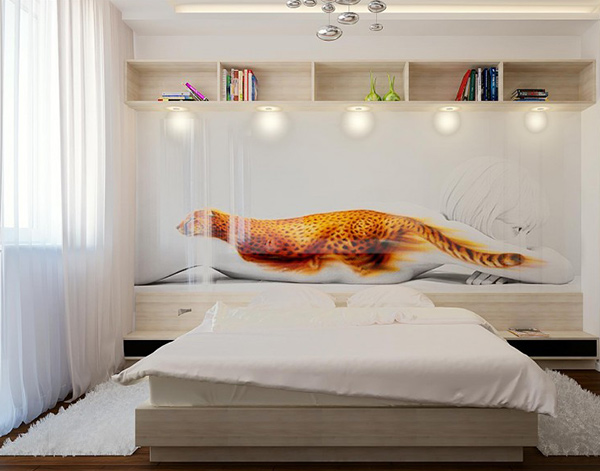 Image: Alexei Aladashvili
Yes, this is white but adding that wall mural made the bedroom look very beautiful.
You would no doubt agree with us that white is beauty after seeing the list of white modern bedrooms above. Aside from making it all white, you can also add some accent colors in it. It could be an earth color, a pastel color or even dark colors. You can also add some decors with colors in it to break the monotony of white. Did you love this list? Which one is your favorite?