When decorating a bedroom for children it isn't just the beddings or wall decors that matter but even the lighting in it. Providing lighting is of course important. The light serves many purposes from providing comfort in the dark to lighting up the pages of a bedtime story. You can always get ceiling lights, pendant lights and other kind of lighting but if we talk about a bedroom, a table lamp for the bedside table would be perfect.
If it comes to your boy's bedroom, you might worry that you can't get a good lighting that would fit your boy's bedroom theme. But you don't have to because there are also numerous designs that are made for boys. We have gathered some table lamps for boys that would look perfect on the bedside table. Check them out!
Kids On The Road Again Children's Table Lamp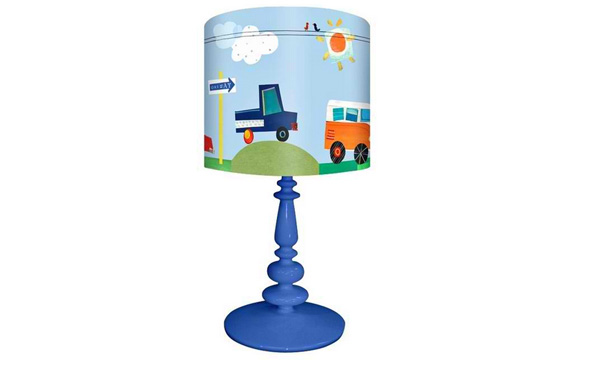 Image: Lamps Plus
A delightful truck and car table lamp for a colorful and quirky bedroom accessory which also provides brightness to the space at the same time.
Fire Truck Table Lamp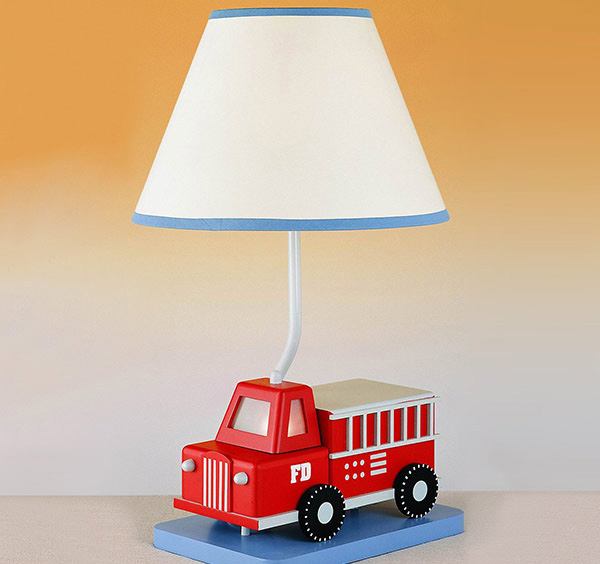 Image: Cal Lighting
Your little fireman will love this lamp with a fire truck base! Set his bedroom a stunning flare with this creative table lamp.
Lite Source Airplane Lamp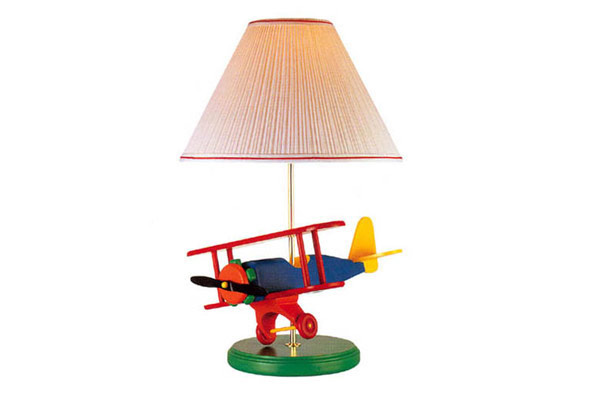 Image: Lite Source
Let your little boy zoom with excitement once he gets this lamp with a colorful airplane on the base!
Cal Lighting Kids Rocket Ship Table Lamp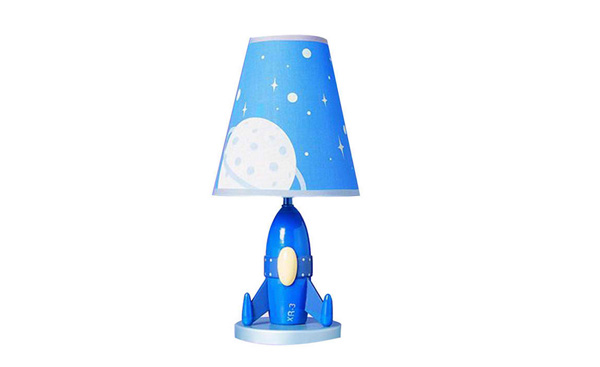 Image: Sweet Jojo Designs
Bring in more light to your little one's bedroom with this rocket ship table lamp in adorable blue color.
Sail Away Lamp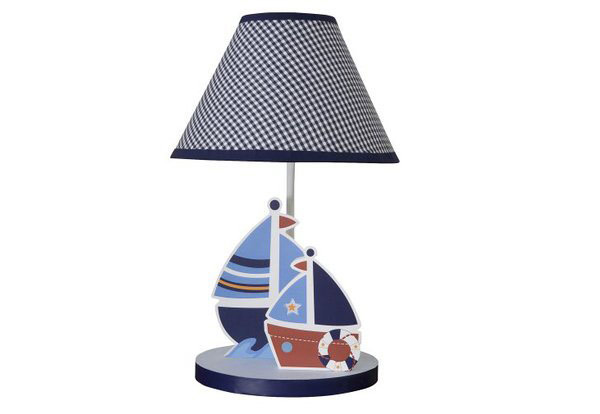 Image: Bedtime Originals
A nautical or beach themed bedroom would be perfect with this lamp with checkered shade and boats on the base.
Retro Racers Table Lamp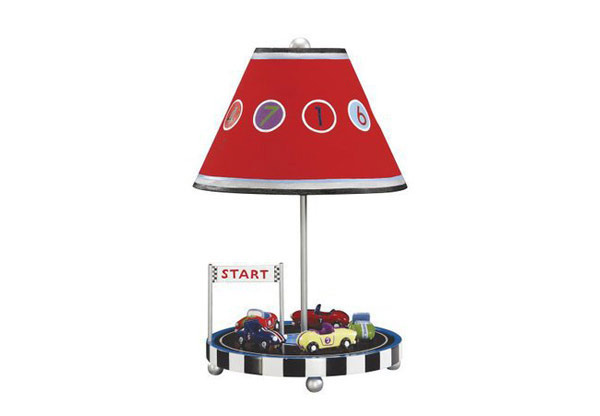 Image: Guidecraft
Isn't this cute? Who would not love the racing cars in this lamp?
Cal Lighting Kids Treasure Island Table Lamp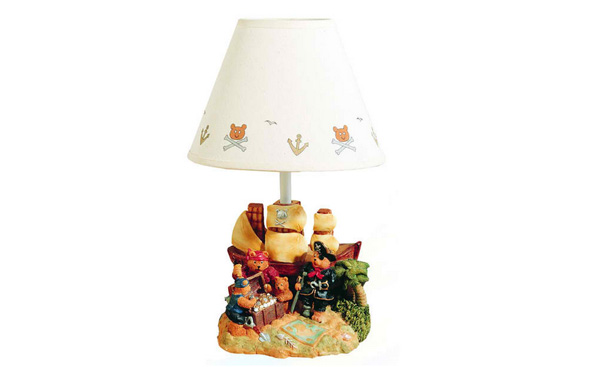 Image: Graco
Brighten your little one's room with this treasure island table lamp featuring pirates and a pirate ship.
Hockey Jersey Kids Table Lamp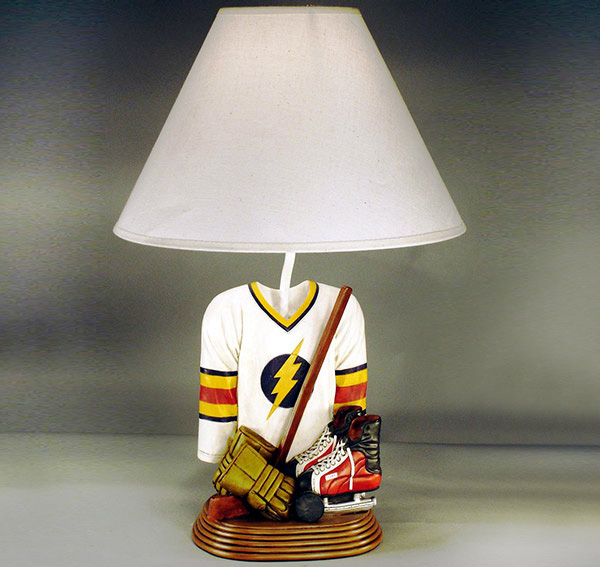 Image: Judith Edwards
If your boy is a hockey player or loves hockey, then this is the table lamp for him!
Casa Cortes All-American Sports Kids 23-inch Table Lamp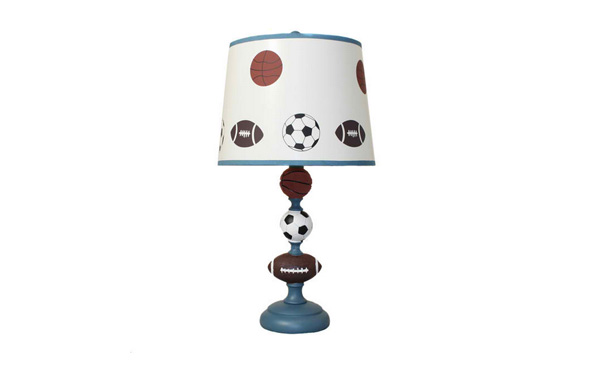 Image: Casa Cortes
This unique metal table lamp will brighten any room decor and will lighten up your sports lover boy's face with a smile!
Highway Signs Lamp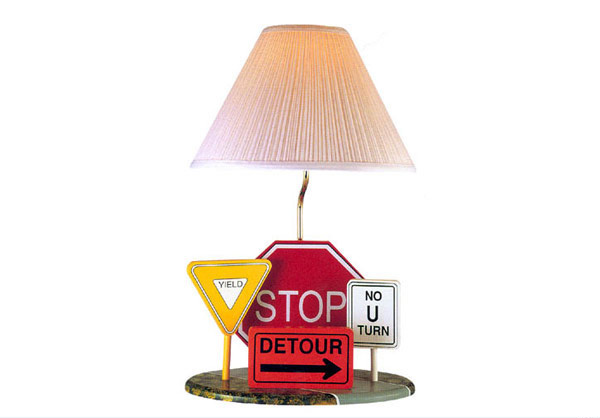 Image: Lite Source
Road signs are also perfect for a transportation themed or road themed bedroom.
Brown Accent Table Lamp: 15 in. Football Brown Lamp 31604FT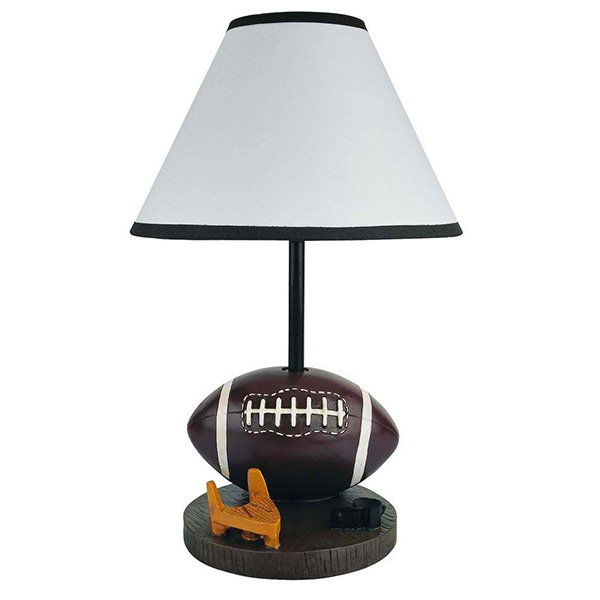 Image: Bedtime Originals
You have seen a hockey themed lamp above but if your kid is into football, then this one is for him!
Lamp Base – Robot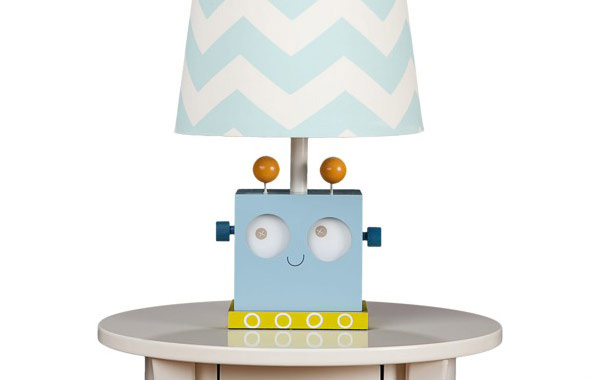 Image: Lolli Living
What can be cuter than this? This robot is super cute with a chevron shade.
Safari Table Lamp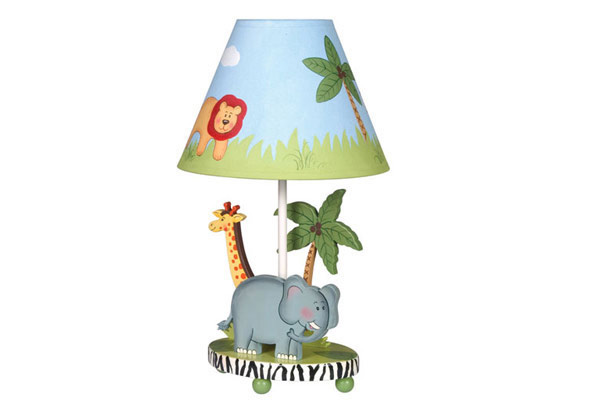 Image: Guidecraft
Got a jungle themed or safari themed bedroom for your boy? This could be the perfect table lamp for him.
Dimond Lighting Jerry the Giraffe 1-Light Painted Table Lamp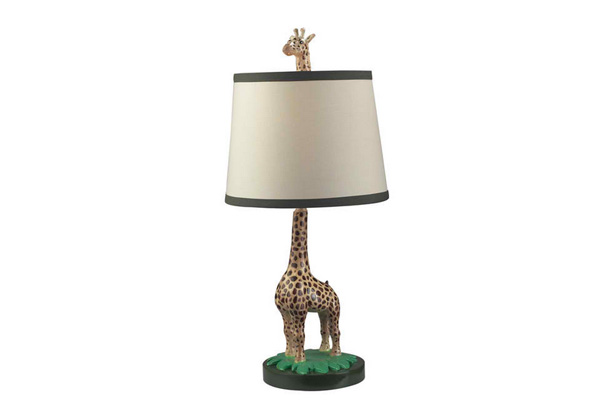 Image: Bananafish
Well, this giraffe sure had that long neck as it peeps into the shade! This could also be nice for a jungle themed bedroom.
Casa Cortes 'Choo Choo Train' 21-inch Table Lamp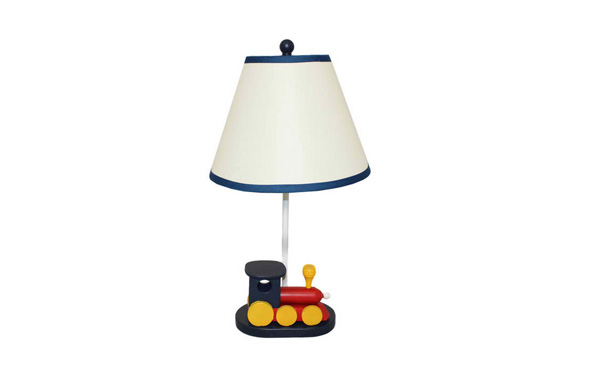 Image: NoJo
Go choo choo 'in with this train table lamp overflowing with cuteness!
We are sure you were able to pick a favorite from the list above because we do find them cute too! You can always go for a transportation inspired bedroom to nautical to pirate and even to a jungle themed one. Adding a decorative table lamp could surely complete the look of your little man's bedroom. Have a girl? Then, the lovely table lamps for girls round-up that we did before is for you!