Art Deco style emerged in the 20th century and was adapted by other countries in the 1930s. This type of interior design is an eclectic style that features some artistry and objects with sheen and shine. Most art deco spaces have highly polished wood, mirror tiles, chrome, glass, mirrored furniture and shiny fabrics. Most of the time, it use satin paired with fur. It would also have angular and geometric shapes and even decors that depict nature.
What makes Art Deco captivating is that it could allow the homeowners to express themselves merely by adding variety of items that fit in the style without worrying much about its look because it could actually be eclectic. Some Art Deco items could be modern or even traditional. It depends on how you place them in the bedroom that makes it look beautiful. We have gathered some Art Deco bedrooms for you. As you scroll down, try to pick which one best suit your taste.
Chicago Co-op Bedroom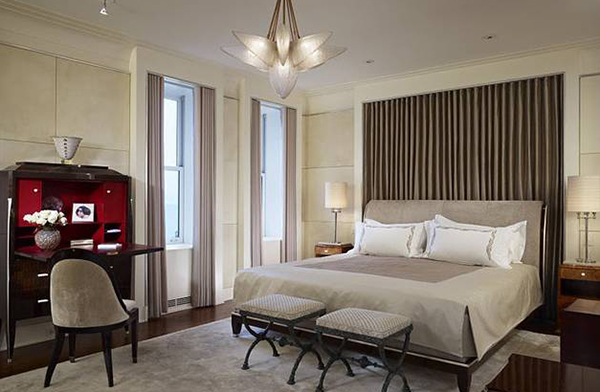 Image: Rugo/ Raff Ltd. Architects
Pleated curtains at the back of the bed, a flower inspired chandelier, glossy wooden furniture- all these make up the Art Deco side of this bedroom.
Atmosphere Interior Design Inc.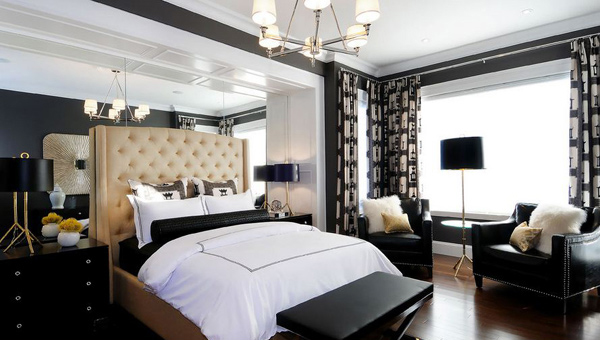 Image: Atmosphere Interior Design Inc.
Heavily lacquered wood and black upholstered fixtures are one of the features of an Art Deco bedroom just like what you see here. With the mirror at the back of the bed, the room looks larger and even brighter too!
River Oaks Residence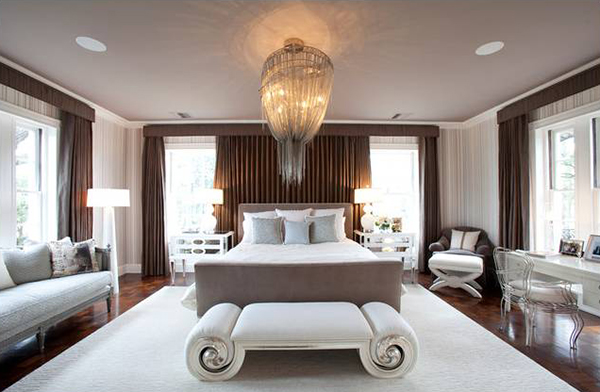 Image: Laura U, Inc.
Don't you just love that bench at the foot of the bed? Its curves are so Art Deco!
Vinings Residence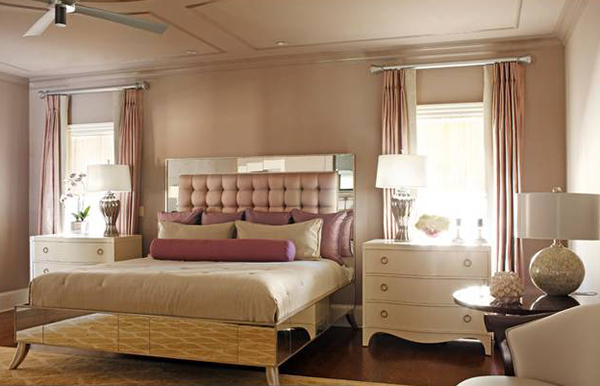 Image: Bryan Alan Kirkland Designs
A custom bed designed by BAK Designs that boasts its mirror frame on the headboard is the show piece that anchors the two ivory lacquered chest.
With a Beautiful Panorama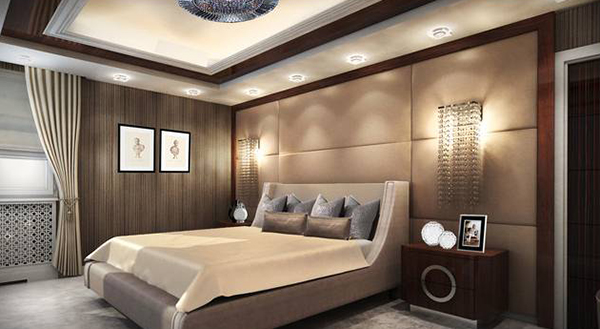 Image: Art&deco
A sleek bed with some subtle curves on the headboard sit glamorously in this bedroom. The pendant lights on both sides are totally stunning too!
Bedroom Apartment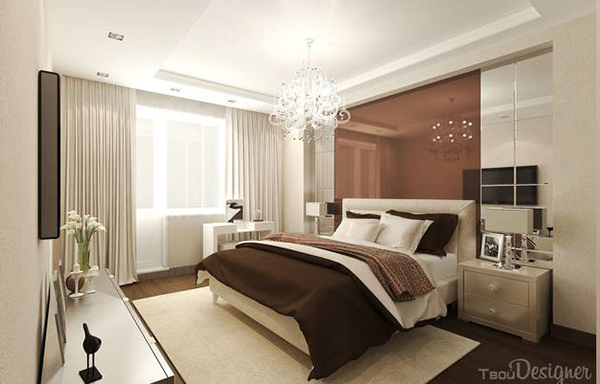 Image: Tvoy Designer
A bedroom in chocolate colors with big mirrors and glossy surface that reflects the light and expands the space.
Suffern Estate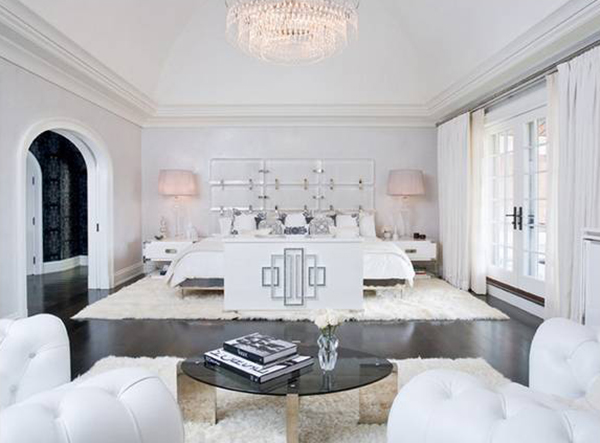 Image: Modern Declaration
White is luxurious especially when paired with silver and black. Look at all the geometric details on the headboard which no doubt is Art Deco.
Bedroom Interior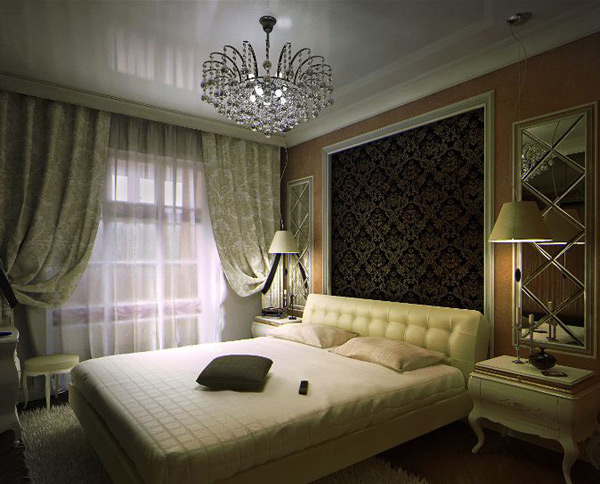 Image: Double Agent2005
A low tufted headboard looked perfect against the framed damask wall. Check out the mirrors on the sides with petite bedroom lamps.
Master Bedroom Modern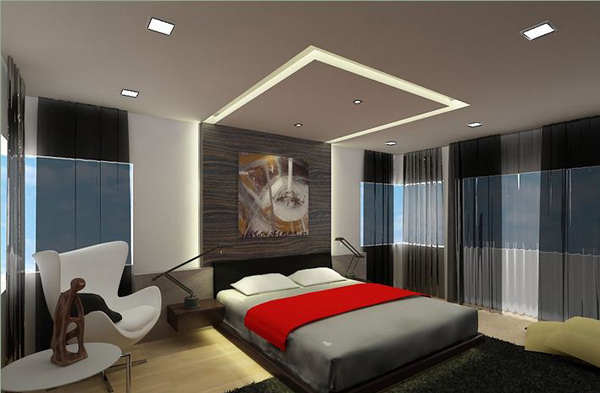 Image: Impa Creative
The lights on the ceiling create an illusion of a canopy bed. Artworks around the bedroom are Art Deco elements that no one will ever miss.
The Overlook at Heritage Hills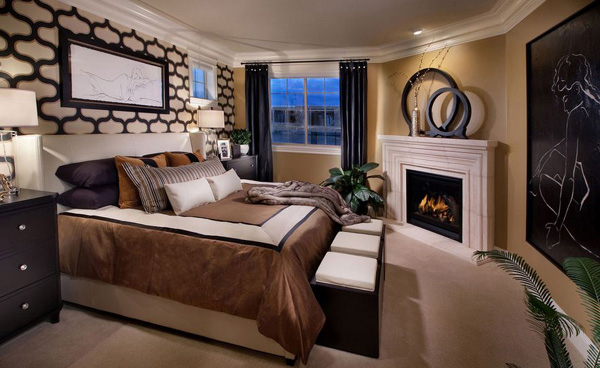 Image: Celebrity Communities
A bedroom accentuated by the bold geometric-patterned focal wall. Note the sculpture on top of the mantle as well as the outlined artwork on the wall.
Art & Deco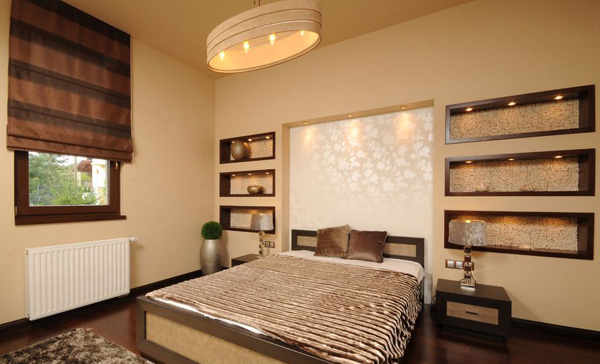 Image: Art & Deco
Subdued lighting in the wall create an inviting aura in this bedroom of warm brown colors.
Delaware Place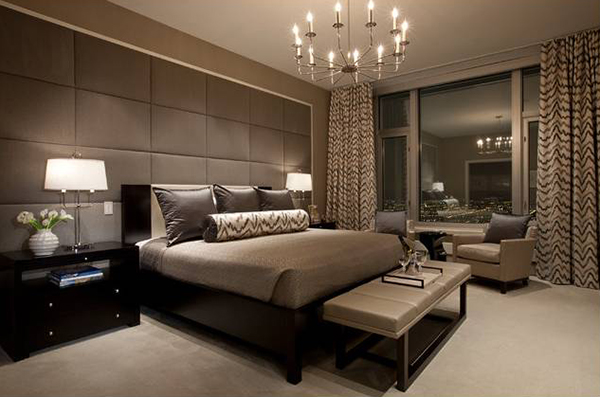 Image: Michael Abrams Limited
Upholstered wall added a soft ambiance to this bedroom which looked nice with the patterns on the drapes.
Fregolle Residence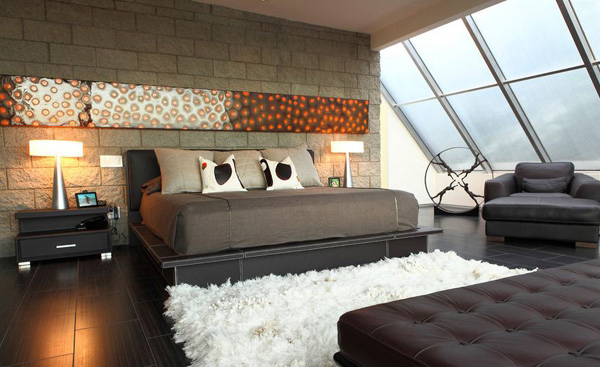 Image: Cantoni
You'll see touches of an industrial style in this modern and Art Deco bedroom. That horizontal wall decor looks stunning!
Arnold Schulman Design Group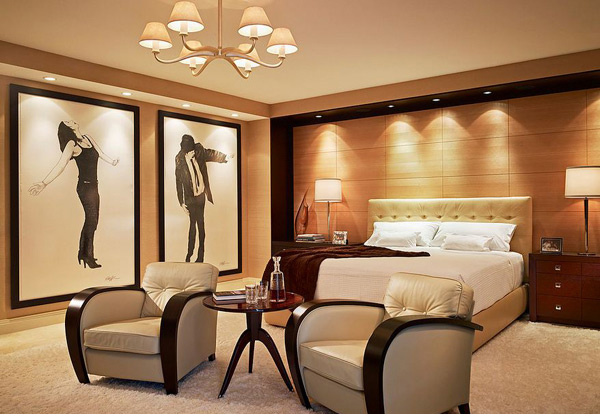 Image: Arnold Schulman Design Group
Symmetrical decors and large wall arts create an instant style to this space. Sleek and shiny curves of the table and chairs made from wood are Art Deco influences.
One Island – Aventura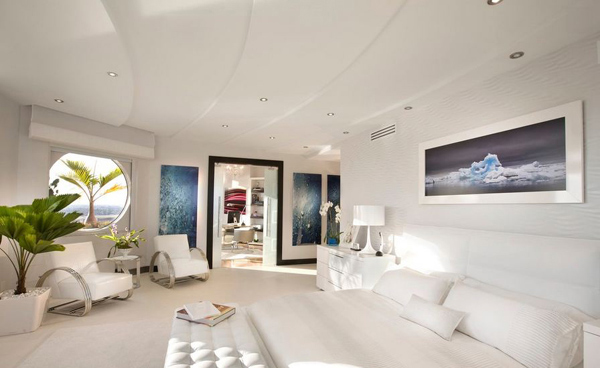 Image: Britto Charette – Interior Designers Miami Florida
Curves on the ceiling and other geometrical designs in this bedroom make it attractive giving it the beauty of Art Deco.
What can you say about Art Deco bedrooms? Do you think it is the kind of bedroom that will fit your lifestyle? It is always important that you consider your taste and lifestyle in choosing a bedroom design. So, if you think that the above interiors will be the best design for your bedroom then go for it! If not, you can try to consider other options because we actually have a lot of bedroom interior designs to choose from!