Interior spaces are not just designed based on trends or materials in it but it can also be designed based on traditions, cultures and even religious beliefs. There are spaces designed this way like Asian-inspired interiors. When you see an Asian space, it would feature wooden elements, bamboo, and anything related to nature. But aside from that, there are also sculptures that my reflect traditions and beliefs.
Today, we will give you a list of Asian inspired bedrooms which also includes those with Japanese and Chinese influences. You will notice that the common element in this bedrooms are the materials used for its architecture as well as its furnishings. But there are still other key features that you might notice from the pictures that we will be showcasing below.
Master Bedroom 1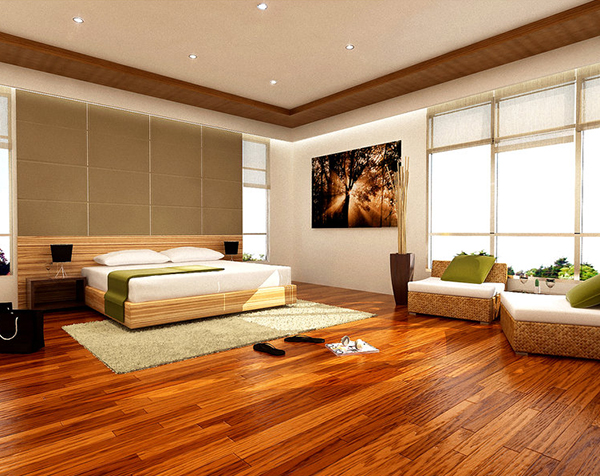 Image: 3D Skaper
Woven chairs with upholstery added that Asian touch to this bedroom. It looked lovelier with the pops of light green from the pillows and covers.
Modern Japanese Bedroom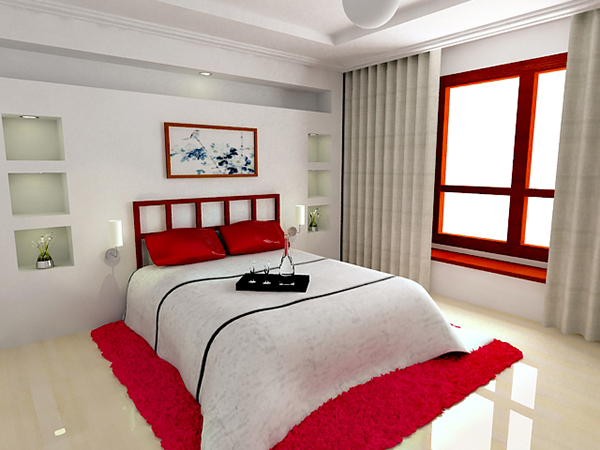 Image: Steve Lwd
Red and white is a favorite combination for an Asian bedroom like this space.
Japanese Bedroom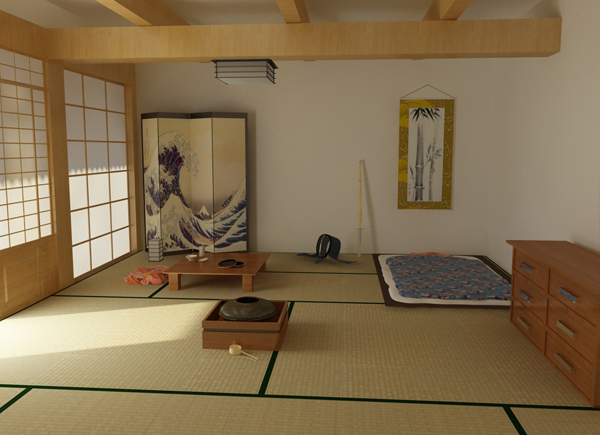 Image: Ken-ichi
Most Japanese furniture is low lying like the table and the bed in this bedroom. Bamboo inspired decoration is also one thing that made this totally Asian.
Bedroom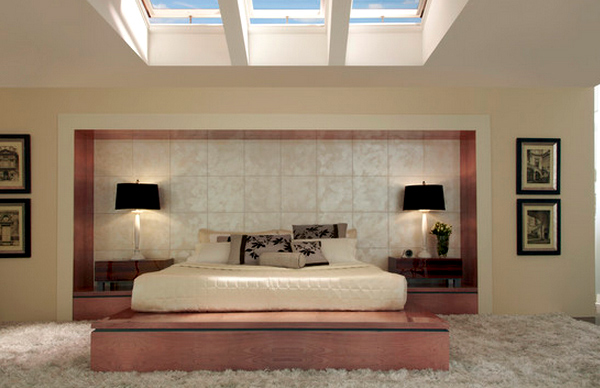 Image: Velux USA
Chic and luxurious modern Asian bedroom with a stunning skylight and a gorgeous headboard.
West Hills Master Bedroom Retreat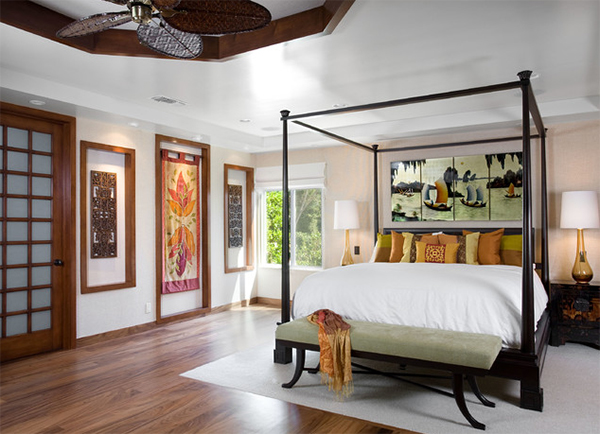 Image: Arch-Interiors Design Group, Inc.
The ceiling fan, wall decors, pillows and even the side tables are all Asian inspired.
Asian Style Bedroom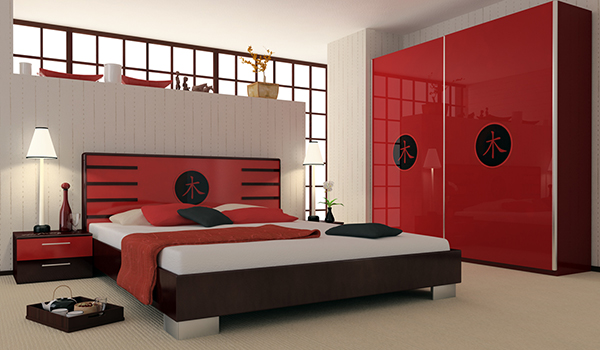 Image: Zigshot82
Red, white and black are stunning when paired together especially if it has that sheen from the glossy wardrobe and headboard.
011 Bedroom Suite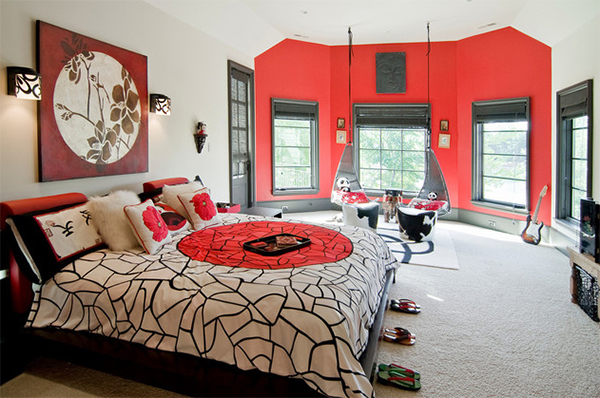 Image: Garrett P. Nelson Studio
A Chinese inspired bedroom with the same color palette as the one above. WE love those swing chairs near the window.
Astoria Master Bedroom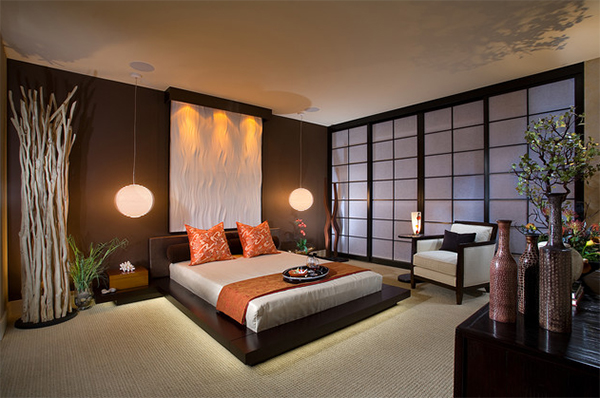 Image: International Custom Designs
Low-hanging pendant lights add drama to this Asian modern bedroom with brown walls.
Contemporary Asian Bedroom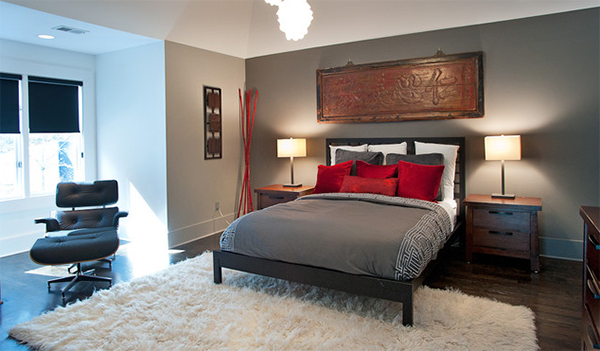 Image: Atmosphere 360 Studio
Drive your eyes to the Asian decorations in this bedroom which seems to drown from the bold red pillows and soft shaggy area rug.
Bachelor Bedroom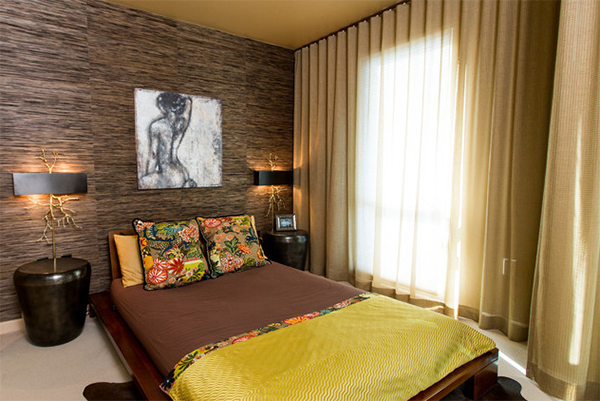 Image: Olive Juice Designs
Simply Asian! Take a look at the pillows, wall and the twin lamps on the sides which are nature inspired.
Asian Bedroom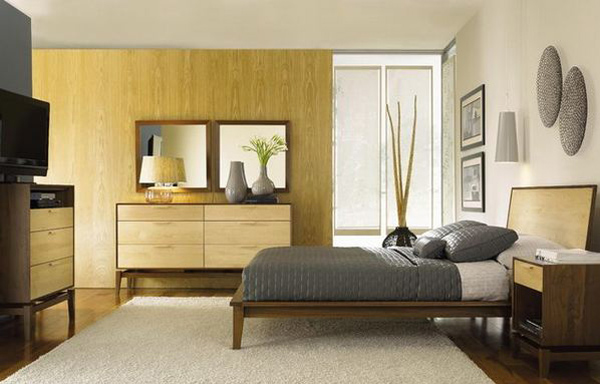 Image: Zunetop
Simplicity is beauty. This is reflected from this bedroom of gray colors and wooden features.
Zen Style Bedroom 2012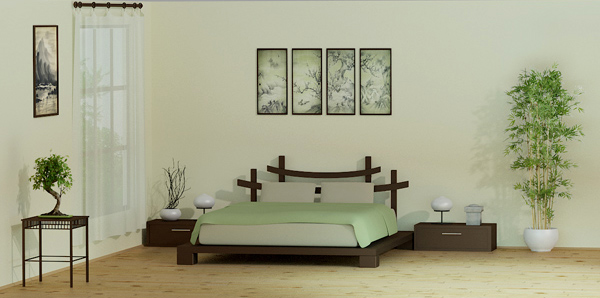 Image: Attila Fodor
Light green bedroom which is enhanced with the bonsai decor and the tall plant.
Bedroom with Bamboo Wall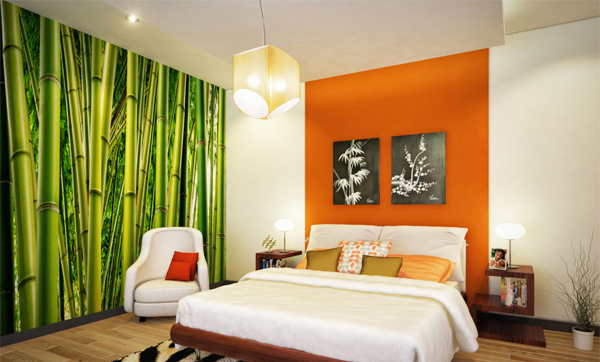 Image: Maychelle
One modern bedroom with an Asian style seen from its decor and bamboo printed walls.
Luxurious Zen Resort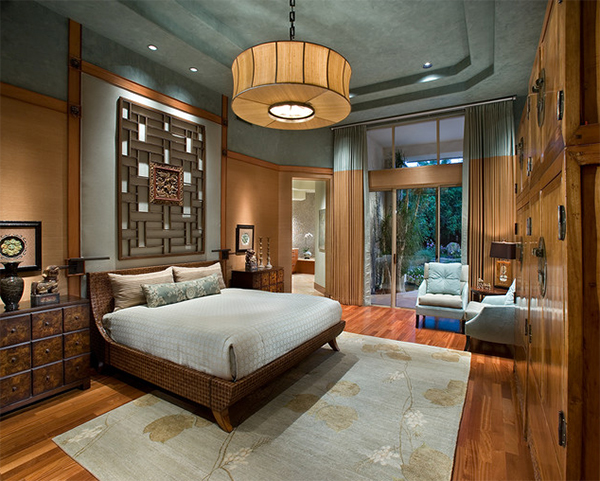 Image: IMI Design, LLC
The wall decor on top of the headboard of this wicker-like bed is indeed Asian in style. Even the drawer chests fitted to the theme.
Japanese Bedroom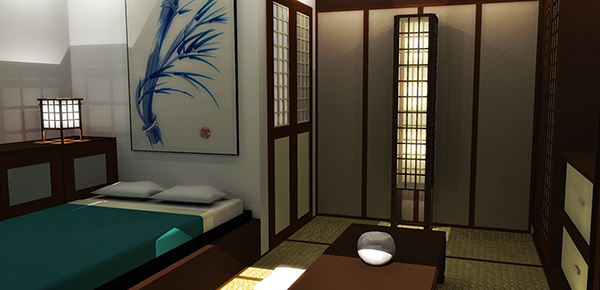 Image: Seclo Rum
Lighting in this bedroom is very Asian in design which is also adapted to the door and wardrobe.
So, have you spotted other key elements for an Asian bedroom? If we talk about colors, most of them get the color from nature- shades of brown, green and whites. But those with bolder appeals use red and black as part of some Asian tradition. You can also notice the decors which are mostly from natural materials. We hope you loved this list of bedrooms we have collated for you today.