A bedroom would always have a storage space for clothing and other items that belongs to the homeowner. There are different ways to store things in the bedroom and that includes a wardrobe for the clothes or even for bags and shoes. Aside from being a storage space, wardrobes can also add beauty to a bedroom depending on how it is designed. There are wardrobes with prints on them while others are just clean and simple. Still others use varying materials like combinations of glass and wood.
Today, we will show you a round-up of glass wardrobe designs. This is a perfect choice especially for small bedrooms since glass allows the light to scatter around the space. It also adds some shimmer to the bedroom making it appear a lot more elegant. Glass used for wardrobes may also vary in color like the ones you will be seeing below:
Walnut Wood & Black Glass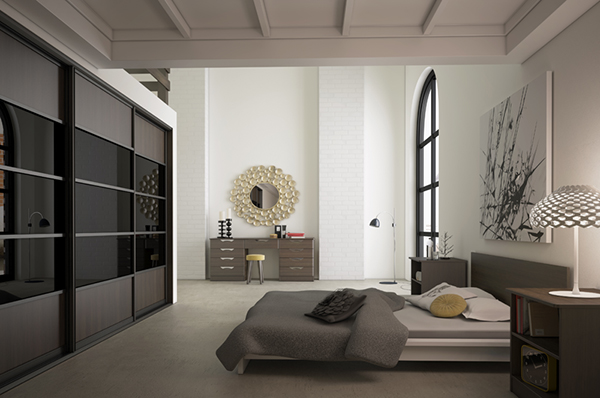 Image: Sliderobes
Walnut wood and black glass were combined for this spacious wardrobe. Nice combination right?
Screen Printed Glass Wardrobe with Sliding Doors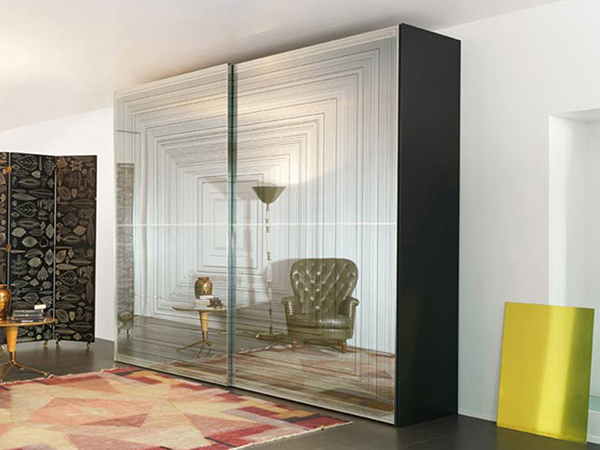 Image: Estel Casa Line
Smoky gold finish and light-diffusing crystals worked well together to create a romantic aura for this space.
Ellipse Sliding Wardrobe Doors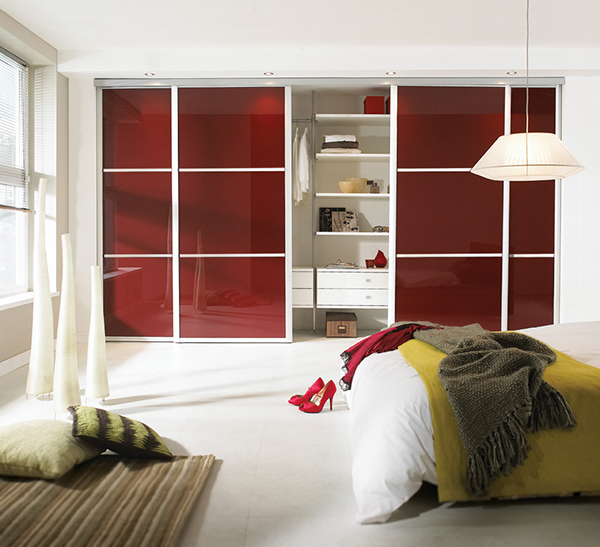 Image: Sliderobes Direct
This will surely be a bold addition to your bedroom with its red glass and white linings.
Menzo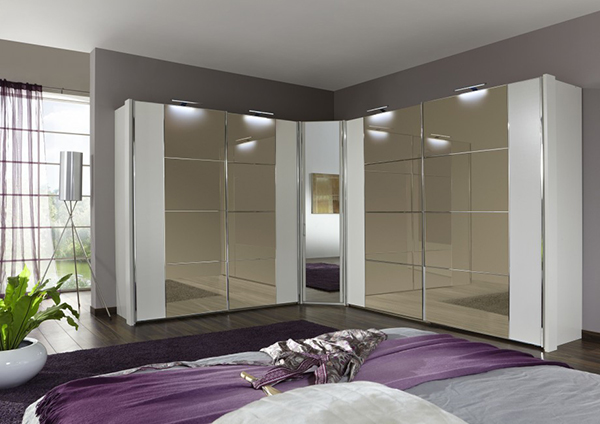 Image: Wiemann UK
We love the look of this space! The mirrored glass wardrobe added some spark to the bedroom.
The Casa Sliding Door Wardrobe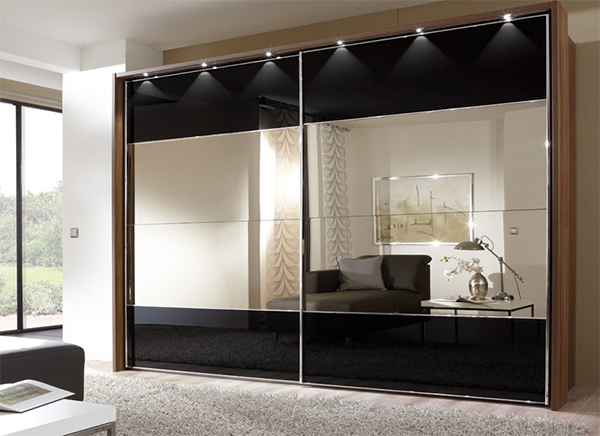 Image: Casa Wardrobe
A versatile and stylish sliding door wardrobe that has 2 shelves and 1 hanging rail per compartment.
Aluna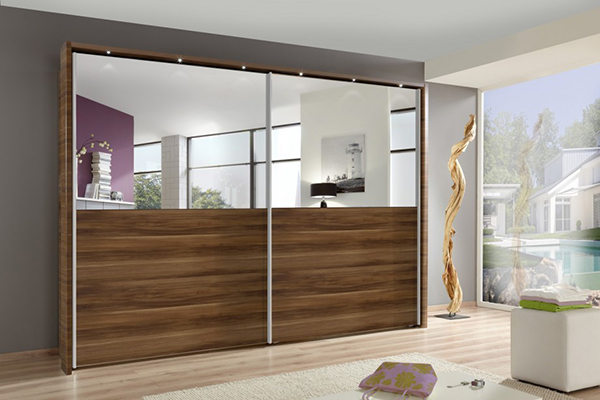 Image: Wiemann UK
A wardrobe that will surely fit your taste especially if you are looking for one that has two door sliding doors which also come in various finishes.
Black Glass Wardrobe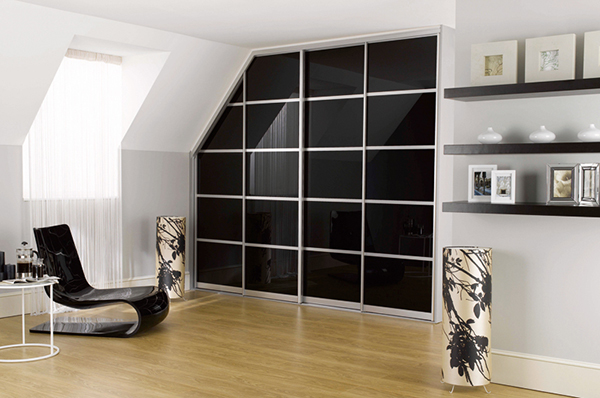 Image: Sliderobes
Black is beautiful. It really is even for this wardrobe giving it a modern classy look.
Red Glass Sliding Wardrobe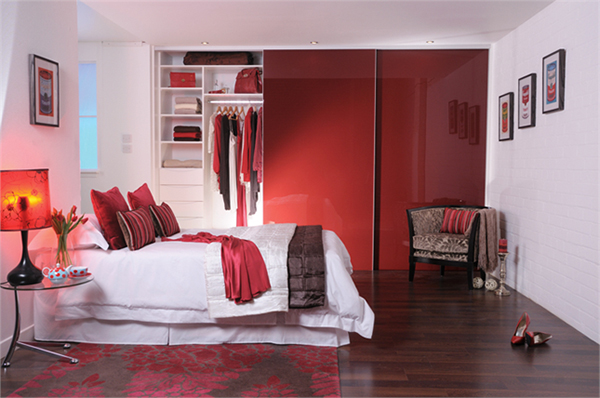 Image: Sliderobes
Perfect for a space that needs more life and appeal. This red wardrobe will surely make a huge difference to a bedroom.
Frost with Strips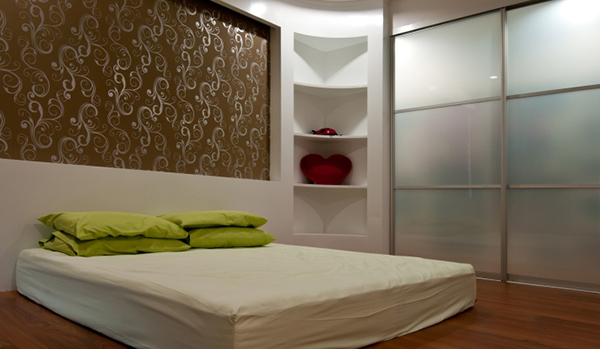 Image: Impressive Wardrobes
We love the look of this frosted glass wardrobe as it give a cold feel to the bedroom.
Clos Glass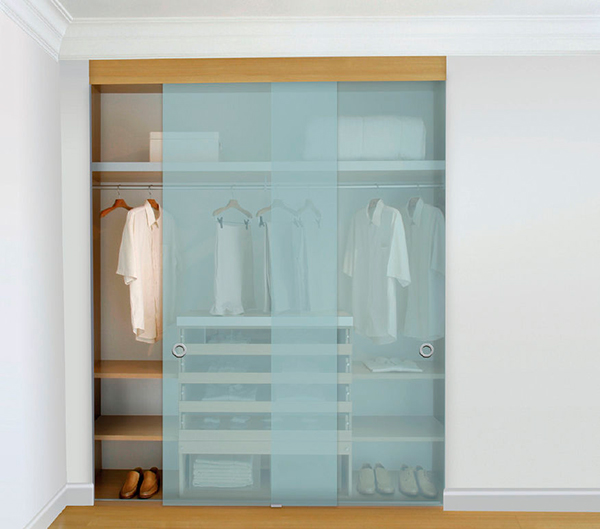 Image: Klein Europe
This is designed for frameless parallel glass panels creating greater amplitude and more clearance.
Eros Wardrobe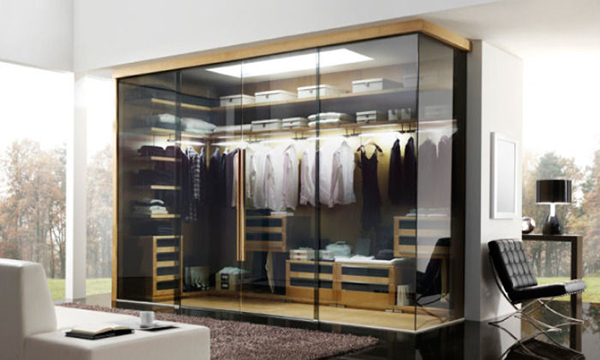 Image: Planum, Inc.
Redefine style with this wardrobe glass that gives you a lovely glimpse of what is inside it.
Bedroom Glasgow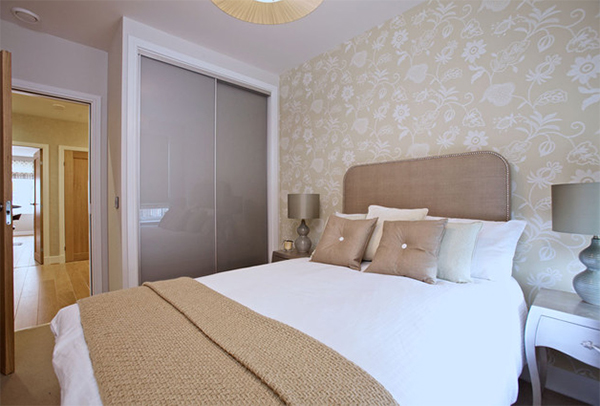 Image: The Couture Rooms
A sliding wardrobe that economize space especially for a small bedroom like this.
Pink Glass with White Glass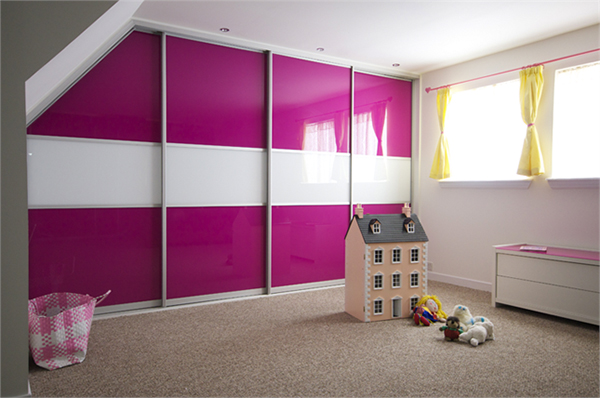 Image: Sliderobes
A wardrobe fit for a princess, and has plenty of interior space. It glides smoothly that even little hands can open it with the least effort.
Blue Glass Teenager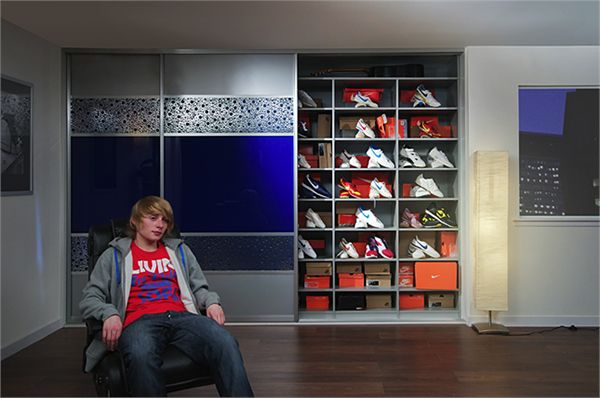 Image: Sliderobes
For a teenager that has a lot of stuffs, this blue glass wardrobe will surely be the best option!
Apartment at Tiong Bahru – Singapore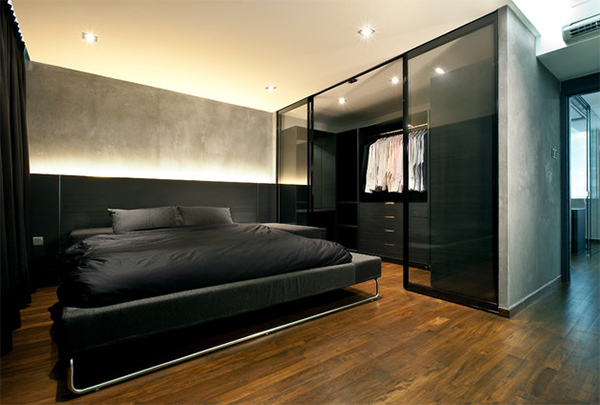 Image: Architology
This is indeed a classy space with black glass wardrobe.
A wardrobe has to be totally bespoke of your needs and lifestyle. But aside from that, it also has to fit your style and taste for your bedroom. A glass wardrobe would never fail especially if you pick those that are frosted or those that are transparent. But it doesn't mean that you are already entitled to clutter once your wardrobe has a lovely door. You still have to keep things well inside it or else, your bedroom will still be a mess. We will feature more wardrobe designs soon so you will see more designs and ideas!