Getting some inspiration from quotes is one way to fuel our minds as we go through our everyday activities. Merely seeing an encouraging quote seems to brush our worries away and would make us look at the positive side instead of dwell on negativities. This could be one reason why quotes are favorite items to share online and in social media sites. But if you want to constantly see some words in your very home, then you can get a wall decal or wall sticker of quotes or maybe lines from your favorite song.
Adding a quote wall decal to your bedroom will not just add to its decoration and appeal but will also give it a personal statement especially that the quotes are your own pick or could even be customized. Words or type may not be your first choice if we speak of wall decor but once you see how cute these look in the bedroom, you might change your mind. Scroll down and take a look at some bedroom wall quote decals we have gathered for your inspiration.
Bruno Mars Wall Sticker Quote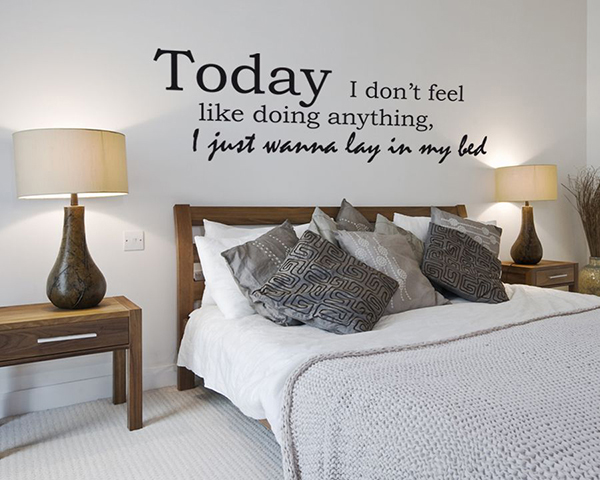 Image: Wall Chimp
There are lazy days indeed and getting this quote right on your headboard could either encourage you to sing with the tone, get up to do something or merely stay on bed.
Lonestar Amazed By You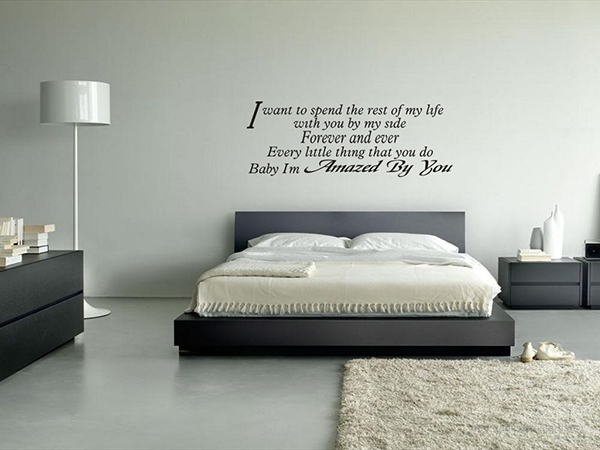 Image: Vinyl Biz Shop
These lines are amazingly sweet and can keep the love flaming forever, even when it is bedtime.
What I Love, family Wall Sticker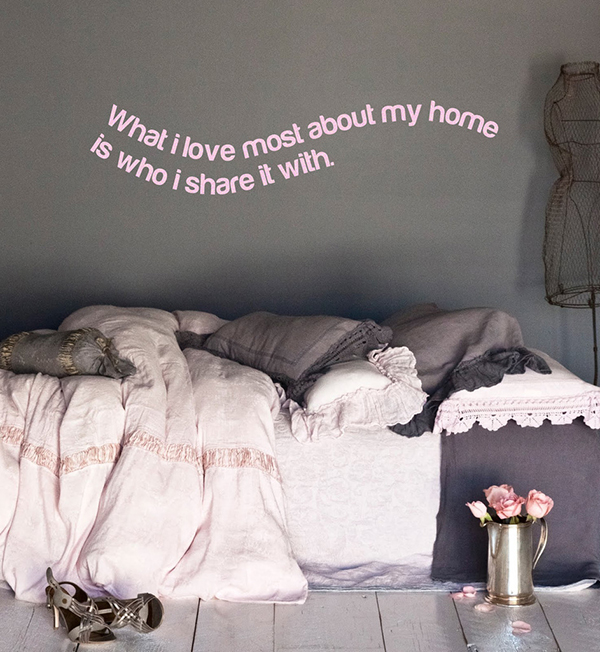 Image: Vinyl Impression
A simple yet cute wall decal that is perfect for any family home.
Wall Quotes Decal Words Lettering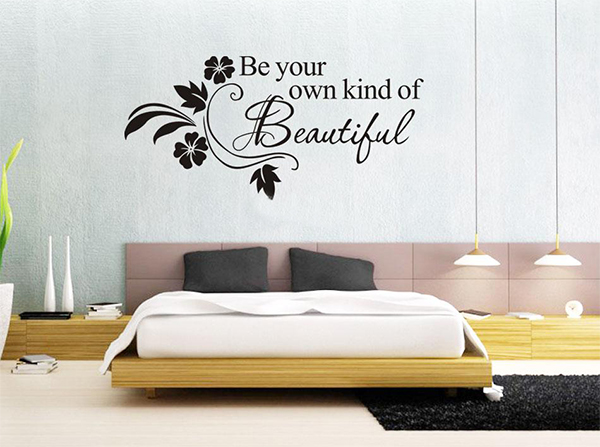 Image: Gls888
Being beautiful is being you. Aside from the quote, the ornaments and leafy design is also a lovely addition to it.
Always Kiss Me Goodnight Quote Sticker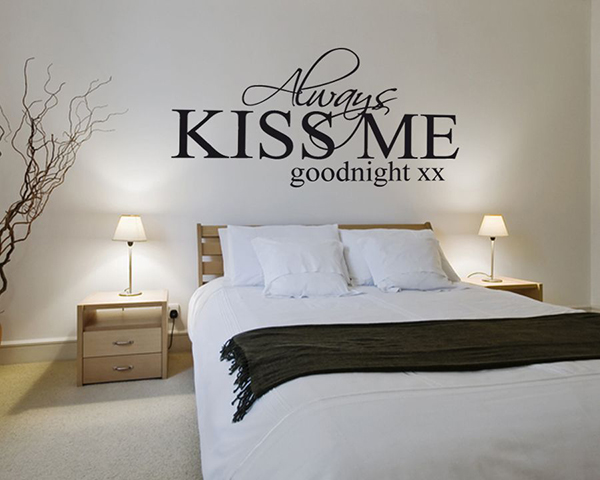 Image: Wall Chimp
Well, is a reminder really needed? But if you think it is, then grab this wall sticker and always feel loved before going to sleep.
Harry Potter Quote Dreams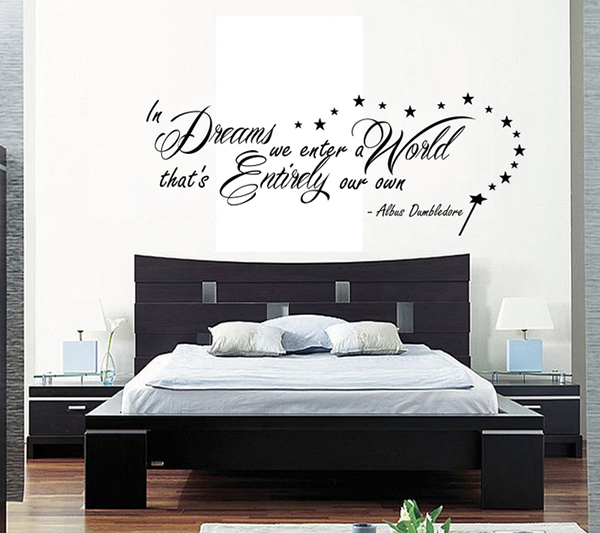 Image: Bespoke Graphics Express
Dreaming is like having a world of your own. If you love this quote from Harry Potter, then why not put it on your wall?
PS I Love You Wall Decal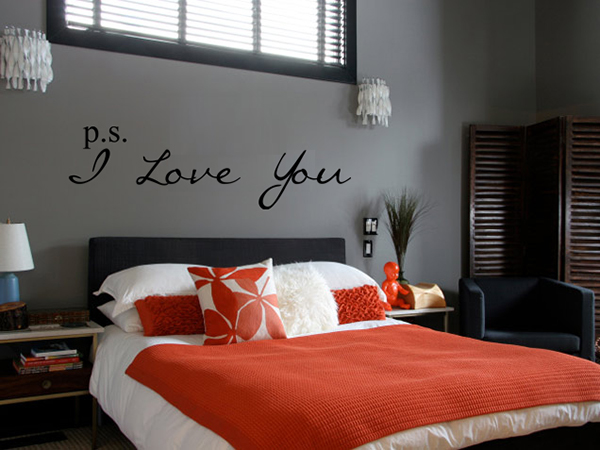 Image: Mom Wall Decals
This is the perfect way to say I Love You each and every day of your life. But don't just rely on the quote. Try to say it too.
Audrey Windowsill Guitar Song Serenade Wall Stickers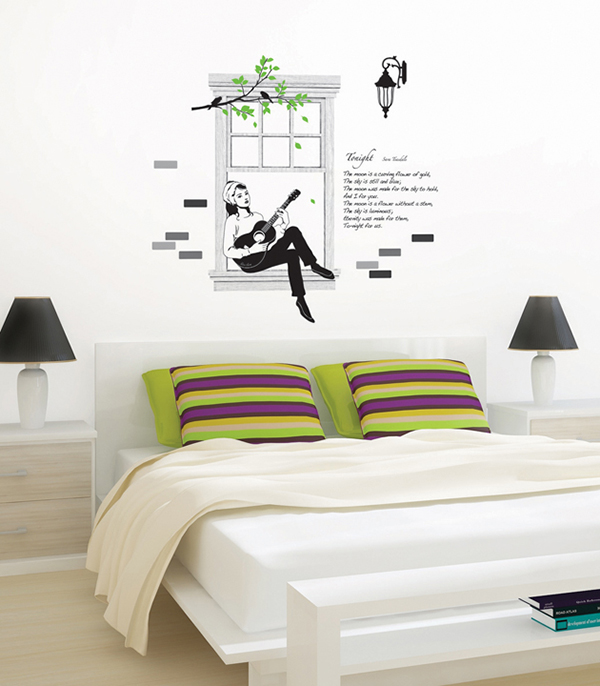 Image: DecoWall
If Audrey Hepburn will serenade you to sleep, you will surely get the best dreams always!
Personalized Wall Decal Together Forever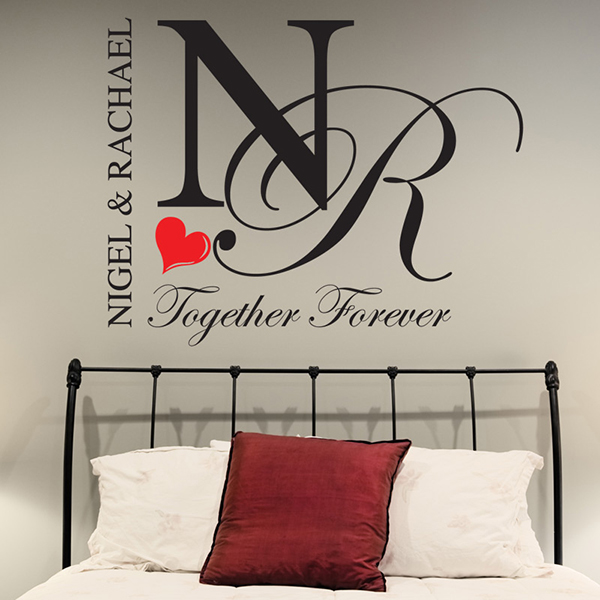 Image: Vinyl Biz
It would really be sweet to get a personalized wall decal with your names on it right on your bedroom's wall.
Keep Calm and Dream On Wall Quote Decal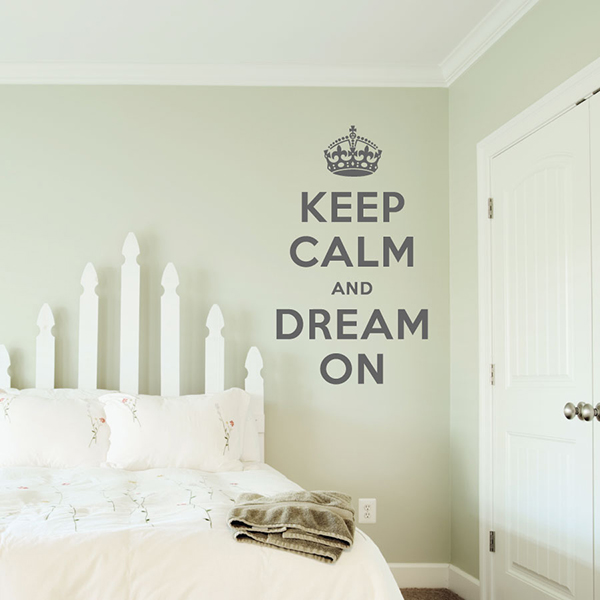 Image: Wallums
A famous quote can be a cute bedroom decor and will enhance the look of your bedroom. But aside from that, you could as well feel the need to keep calm all the time.
Live, Laugh, Love Wall Stickers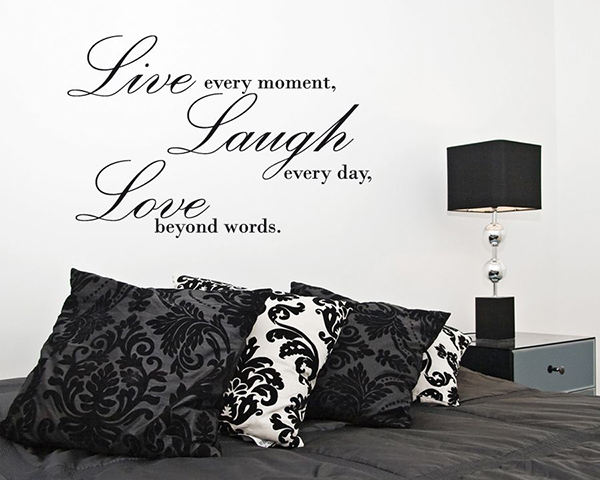 Image: Wall Chimp
Live, laugh and love- three things that will give us a better life free of worries and stress. This is a lovely quote for a bedroom!
10 Ways to Love Wall Quote Decal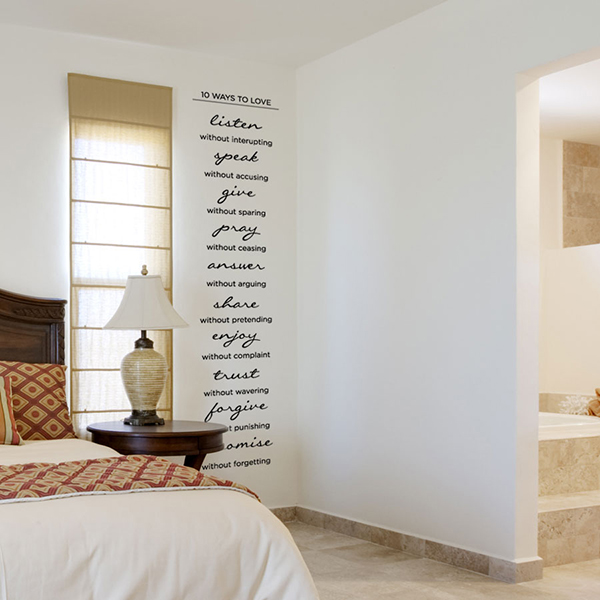 Image: Wallums
We love this wall sticker! It is like a list of beautiful things posted on the wall making us feel loved and constantly reminding us how to love.
Happiness Is Knowing You Married Your Best Friend 2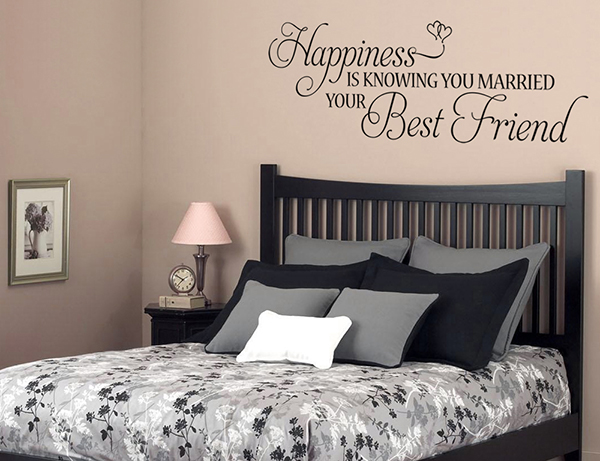 Image: Wondrous Wall Art
Well, some of you could relate to this and it would be nice to have one like this on the bedroom wall.
If A Heart That Loves Is Always Young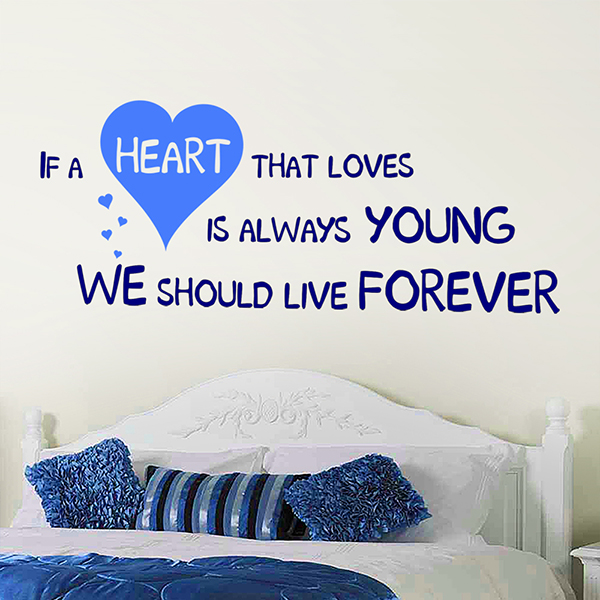 Image: Wondrous Wall Art
Loving forever like it is still the first time is indeed sweet and would keep you going!
A True Love Story Wall Quote Decal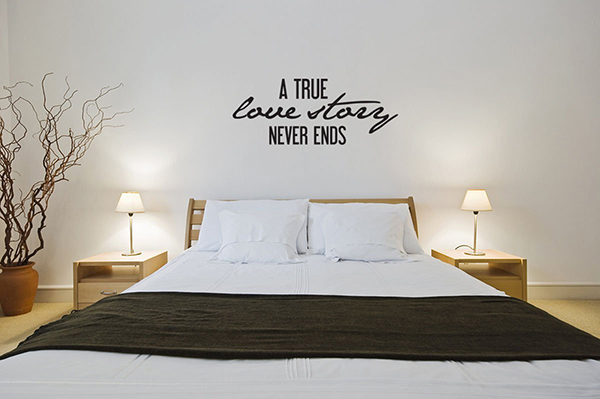 Image: Wall Decal Quote
A beautiful wall decal with equally lovely words in it. A perfect way to revamp your bedroom's look.
Now you got what we meant by being both decorative and inspiring. The bedroom wall quote decals you just saw can also be done in different colors or maybe of different font style. Just ask the manufacturer if they could come up with your desired style but as far as we know, decals like this could be customized. Have you thought of a favorite quote or a fave line from a song that you want to use as wall decal?