Chandeliers are not just for the living room or dining room. It can also be a good addition to the bedroom. Once a chandelier is placed in the bedroom, it adds a dramatic touch to it enhancing its look from a plain bedroom to something elegant. It even contributes to the bedroom's coziness. But it doesn't mean that just because a chandelier can add drama to your bedroom that you would just grab any chandelier. You also have to consider a lot of things when getting one that includes the size and design.
You might even be surprised how a huge chandelier could intensify a small bedroom's beauty and how a small chandelier can boost the appeal of a spacious bedroom. Next time, we would showcase bedrooms with chandeliers but for now, we will show you a variation of bedroom chandeliers to give you ideas on what type of chandeliers would look fab for a bedroom. And by the way, aside from the size and design of the chandelier, you can also consider the theme of your bedroom as well as the color. Now take a look at the list we have below. You might be able to pick a personal favorite in the end!
Cerchi 6 Light Chandelier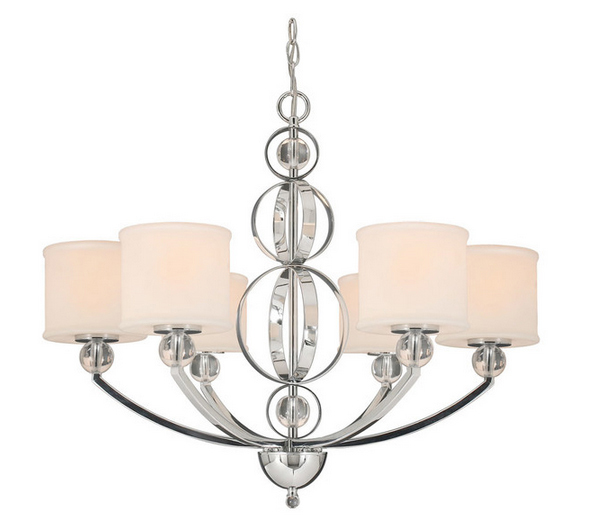 Image: Golden Lighting
A classic design that was updated to have a chic and contemporary look to illuminate your bedroom with beauty and elegance. Illuminate your space with the warm ambience of this exquisite chandelier.
Timeless Chandelier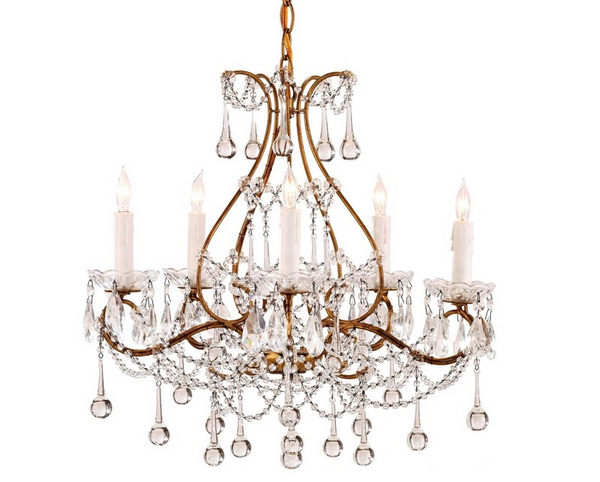 Image: Arteriors
Sculptural iron arms in smoky gold finish and light-diffusing crystals pair up to light this space for a romantic aura.
Currey and Company Valentina Chandelier Small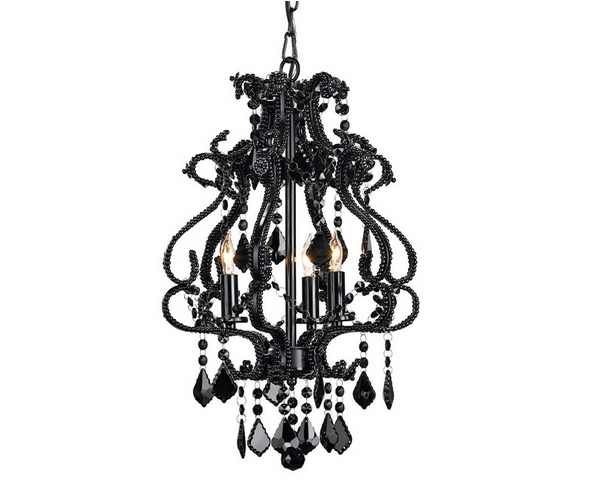 Image: Layla Grace
If you want a little Goth touch to your bedroom, this black chandelier with crystals is the perfect choice!
Echelon 5-Light Chandelier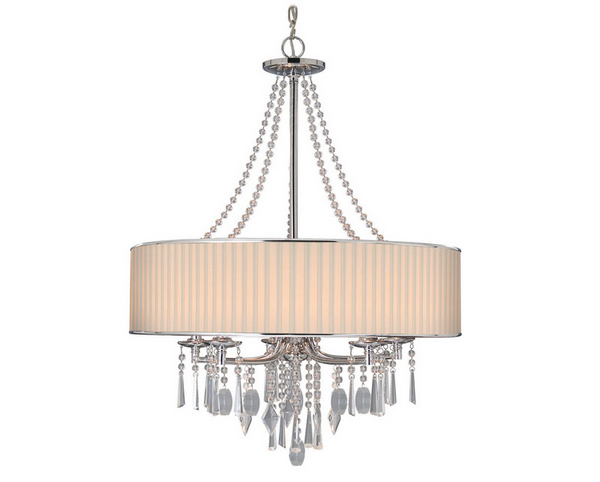 Image: Golden Lighting
Below the drum shade are lovely beads and crystals that adds sophistication to your special space. Its color would fit whatever colors you have in your room.
Royal Collection 5 Lights Crystal Chandelier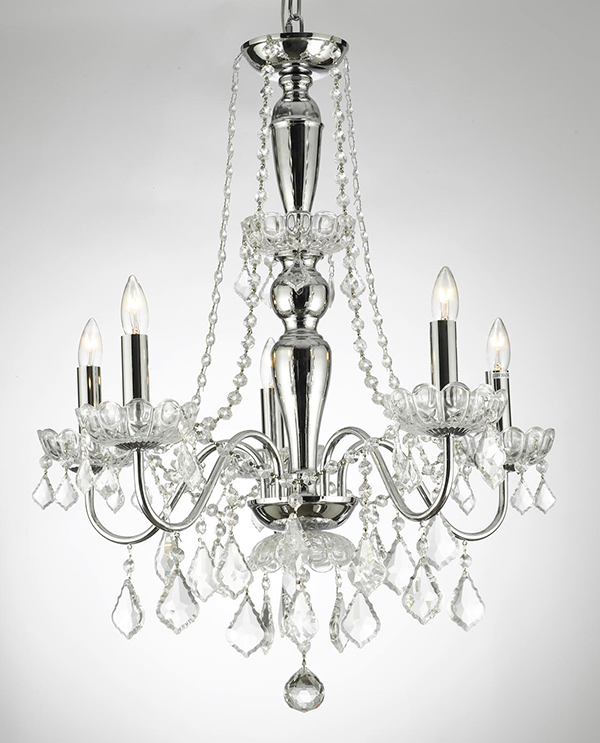 Image: Spectrum Home3
Once you enter your bedroom, you will be welcomed with the brilliant sparkles of this chandelier where crystals hang and light candles rest on a scalloped bobache.
Elements Chandelier, 4-Light Mini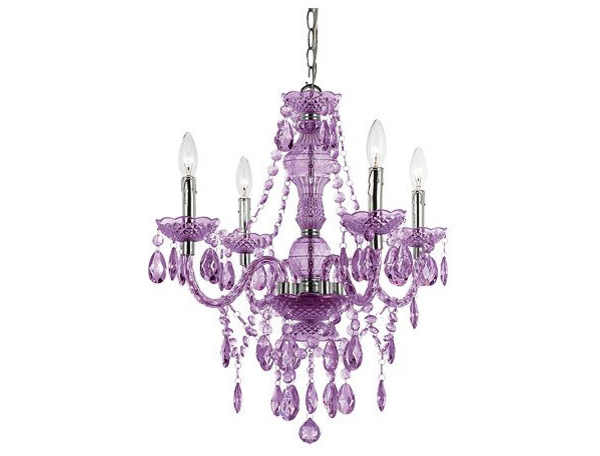 Image: Macy's
What is sweeter than a purple chandelier? Well, if you are not a purple person, then you can get this one on another color.
Macayle Chandelier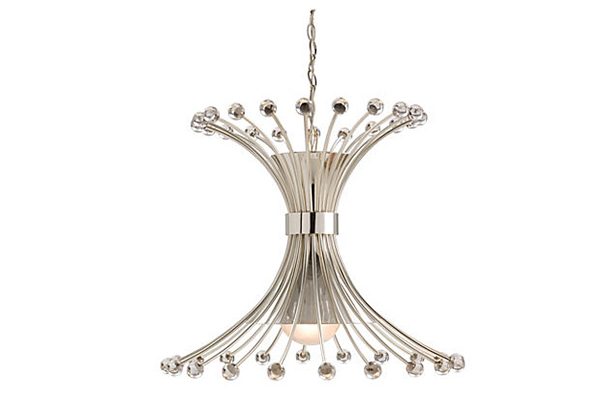 Image: Arteriors
A modern futuristic chandelier polished in nickel with glass orbs at its end. This can improve your space in numerous astonishing ways!
Star-Leaf Chandelier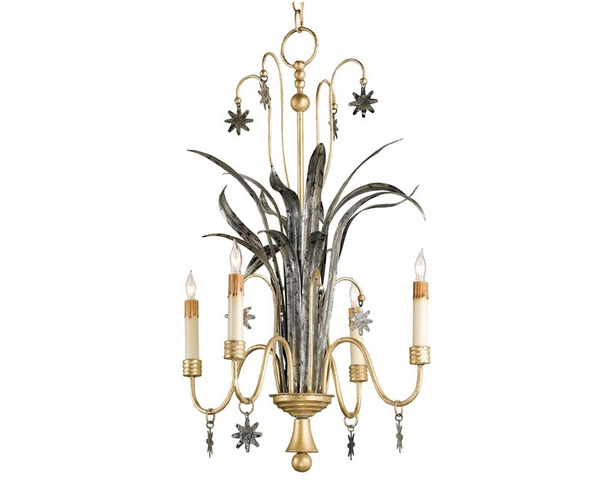 Image: Currey and Company
Perfect for an eclectic space! A chandelier with long silver leaf leaves and stars. This could also add a whimsical touch to your bedroom.
Silhouette Chandelier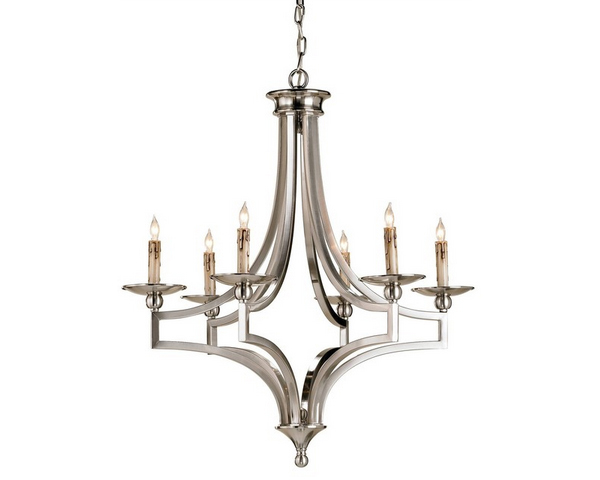 Image: Currey and Company
We love the look of this chandelier! It is like a fusion of modern and classic design featuring candelabra bulbs.
Elk Lighting Princess Transitional Chandelier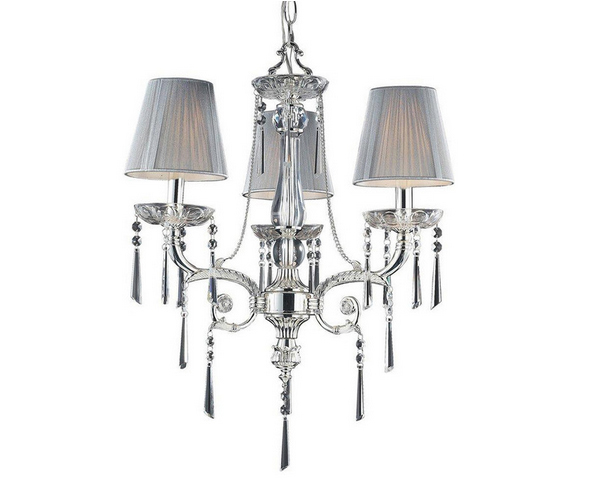 Image: Elk Lighting
Elegance is in the air with a silver chandelier like this! Just look at all the details in it including drum shades and hanging crystals.
Serena Chandelier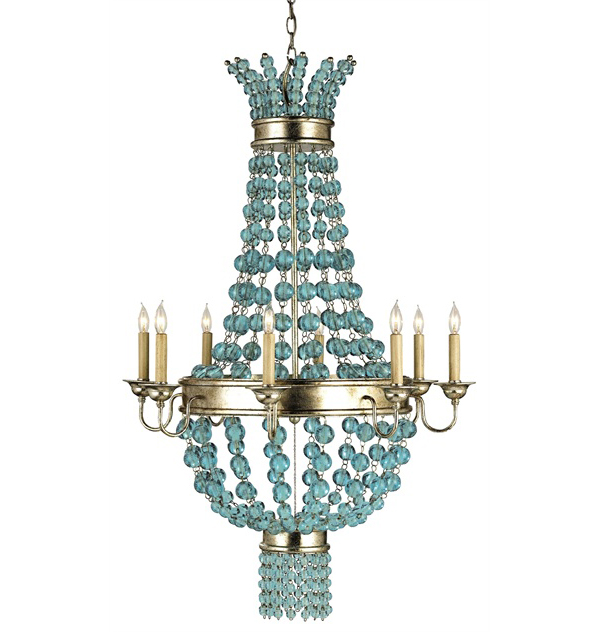 Image: Currey and Company
Pretty sassy chandelier of Aqua glass balls and Silver Granello finish. Once installed in your bedroom's ceiling, you would seemingly be driven to stare at it once in a while because of its beauty!
Petite Crystal Chandelier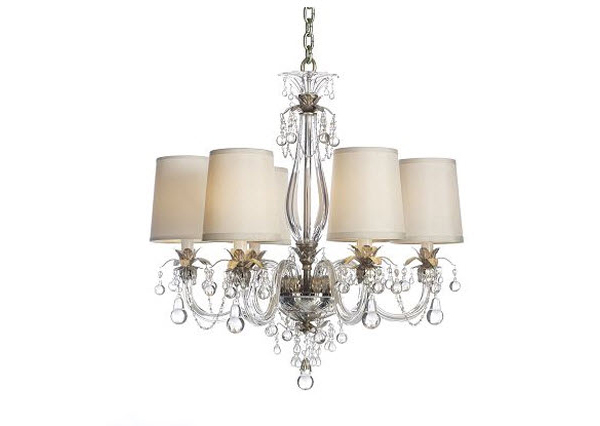 Image: Williams-Sonoma Home
When it is time to sleep, the glam from the chandelier could make you feel like you are sleeping in a bedroom of some royal personality! Look at its leaf designs and fruit shapes- it is a nice combination of classic and contemporary style.
Ro Sham Beaux Fiona Chandelier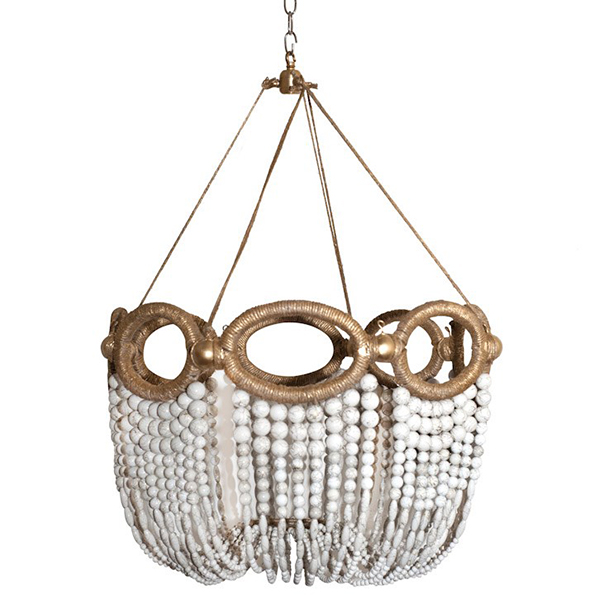 Image: Ro Sham Beaux
Get a glamorously chic charm from this chandelier of white swirl beads. This fab lighting has three bulbs providing ample light to your space.
Diallo Chandelier- White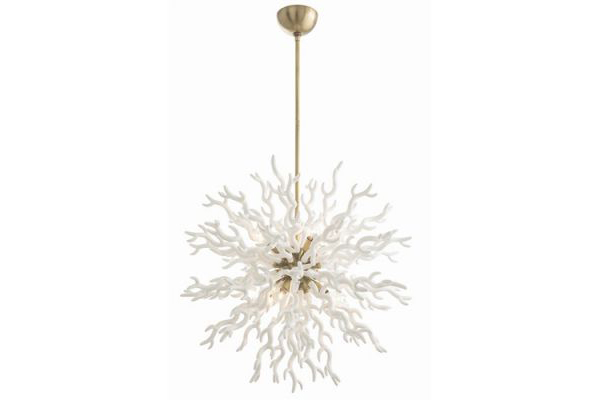 Image: Arteriors
A coral inspired chandler made up of lacquered resin. It has eight silver bowl globe hidden in the coral reef design.
Bella Luna Chandelier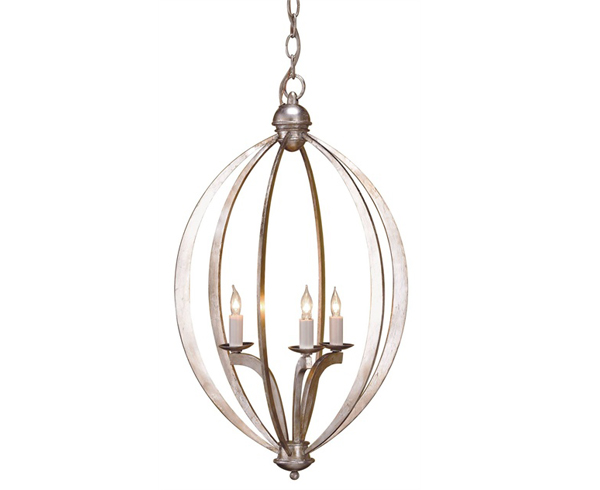 Image: Currey and Company
Grace your bedroom with this lovely chandelier. This can be a good choice for a mid-century style or even for a contemporary space.
These chandeliers will no doubt lend your bedroom a special atmosphere! It is indeed amazing how lighting fixtures could bring in charm to a space. But make sure that when you get a chandelier, it will fit in your bedroom. Before buying one, try to picture how it will look like once it is inside. You can even consult interior designers and decorators for they know best about this.