Having your own bedroom isn't just about getting enough privacy while sleeping or taking a rest. For couples, it also means having a private time together. A romantic bedroom design could be perfect even for a date night or for an ordinary day. It has a warm inviting atmosphere creative by the lighting fixtures and other elements in it. You'd easily recognize a romantic bedroom for it has that softness in it with intricate details and some red colors too that represents romance. The design is focused on emotions expressing one's passion and individuality. How would you love to add some romance to your own bedroom?
Whether your bedroom is modern or classic, you could always get a romantic bedroom. Try adding dramatic warm lighting and even some candles. Place some exotic and bold wallpapers, get a lovely bed with intricate headboard design or even a canopy. Placing a sheer white curtain gives out a mature and sophisticated feel. Dark colors in your room would make your space get the sense of intimacy and seduction while light colors could mean a more relaxing space. You can always get that romantic flair in your bedroom easily. For ideas, take a look at the images we have gathered below:
George V Private Royal Suite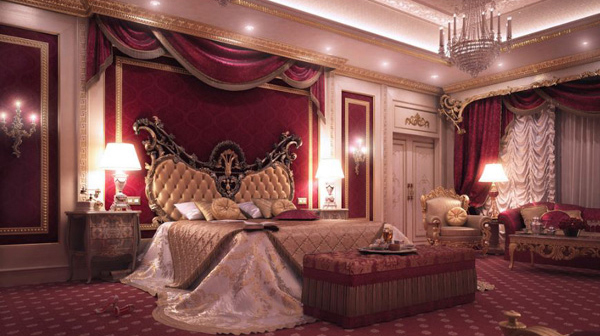 Image: StraightlineInteriors
No one could resist the temptation to jump into this romantic bed with an intricate headboard. This space is overflowing with elegance and luxury with all the reds and golds around it.
Luxury Bedroom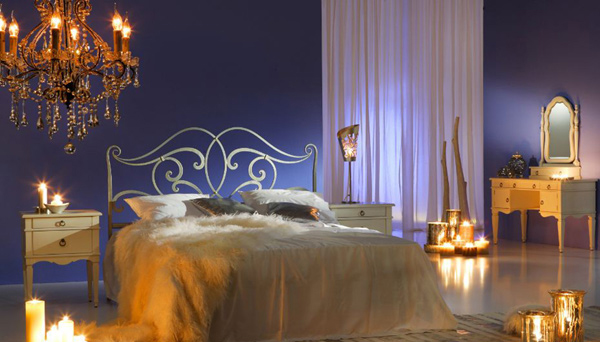 Image: Building Scheme
White with soft fur and sheer curtains paired with the candles all around it gives off a seductive appeal that amplify a romantic aura.
Classic Bedroom Design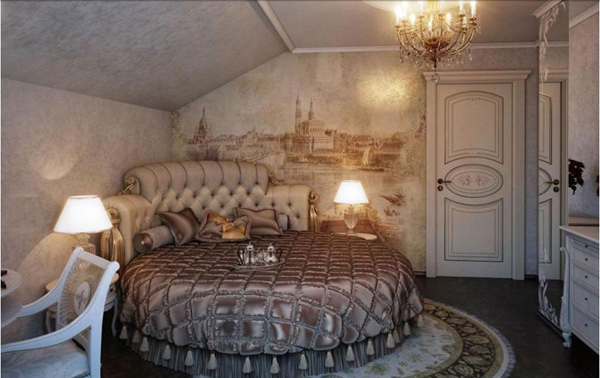 Image: Slim69
Satin or silk fabrics are perfect accents for this round bed which is the centerpiece of this bedroom with a wall mural that added to the romantic atmosphere.
Romantic Flowered Bedroom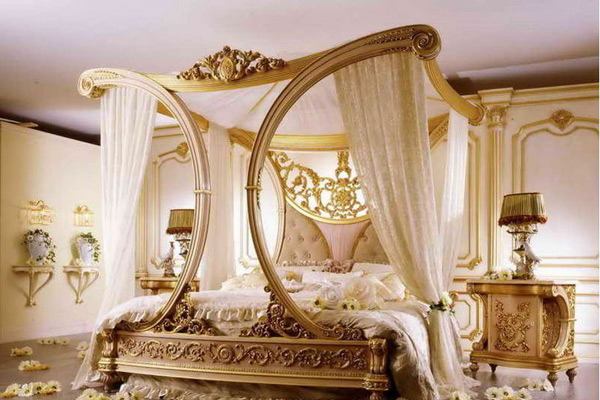 Image: The Fashion Gala
You'd definitely feel like a Goddess when you have this beautiful canopy bed that has the luxurious contrast of gold and white palette.
Avant-Garde Bedroom Modern Version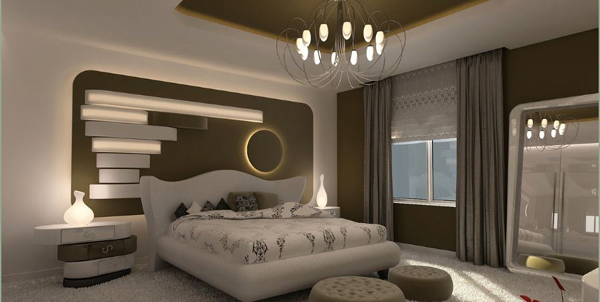 Image: H1zmim
A sleek Avant-Garde bedroom with that modern look can never be more stunning with that wall accent, lighting, bed design and earth colors!
Bedroom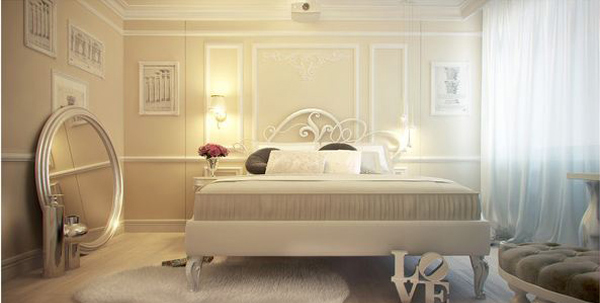 Image: Dmitry Dubrovsky
The soft colors of this bedroom make up this romantic abode with a crisp white sheer curtain and lovely swirls on the headboard.
Charles Neal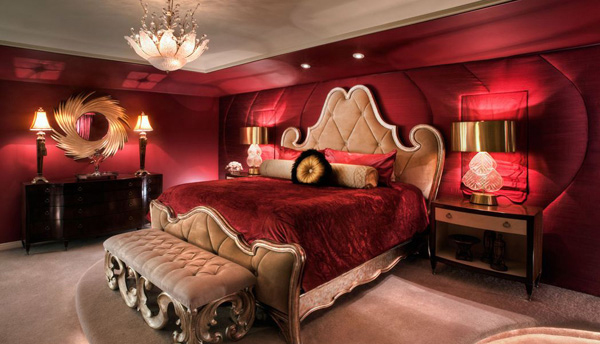 Image: Charles Neal
Fiery red and some intricate adornment in gold could not beat any love nest!
Romantic Contemporary Bedroom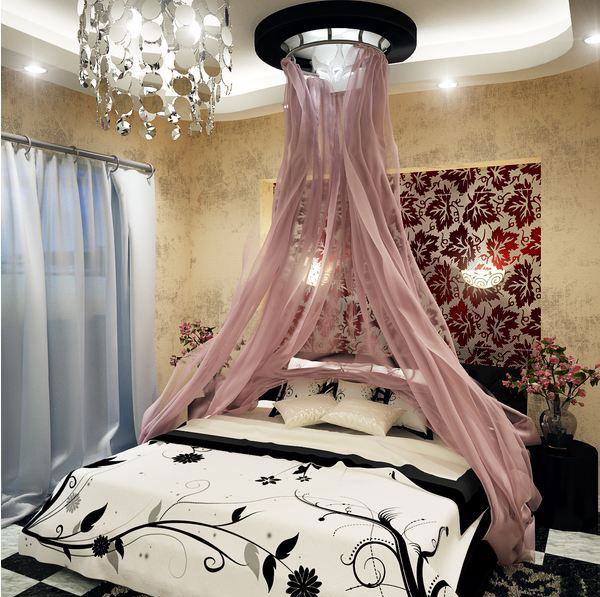 Image: Sameer Pattnayak
Any bedroom will look romantic by adding a flowing fabric like a canopy for the bed. The autumn leaf wallpaper adds a natural touch to the space.
Six Senses Con Dao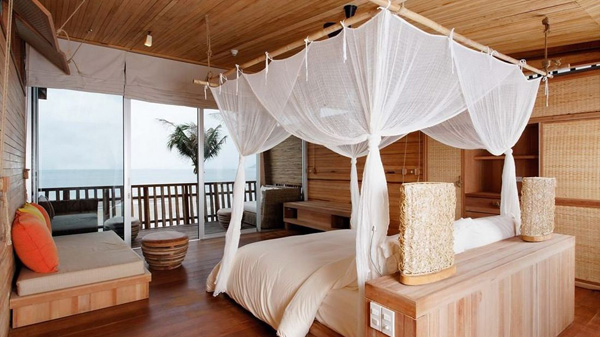 Image: Six Senses Con Dao
A view from the beach, a beautifully draped bed in white, a wooden interior- what can be more romantic than that?
Classy Bedroom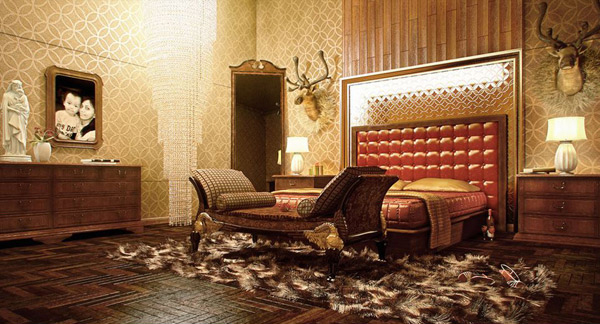 Image: Coolayan
That headboard is a stunning! Look at the layers from the tufted headboard, gold patterns in frame and wooden planks on the wall. Aside from that, the entire wall is also patterned which makes it look totally romantic.
Urban Loft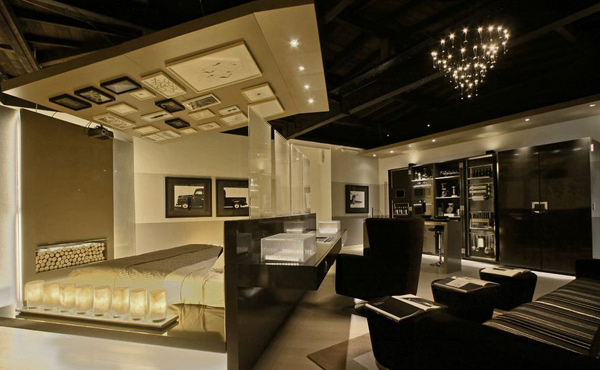 Image: Estudio Gutman Lehrer
The bedroom has different shapes of frames on the ceiling and has an instant access to a bar. Well, a night time spent in this space would surely be lovely! Its dim lights and candles as well as the contrasting colors are no doubt love indulging.
Beverly Hills Private Residence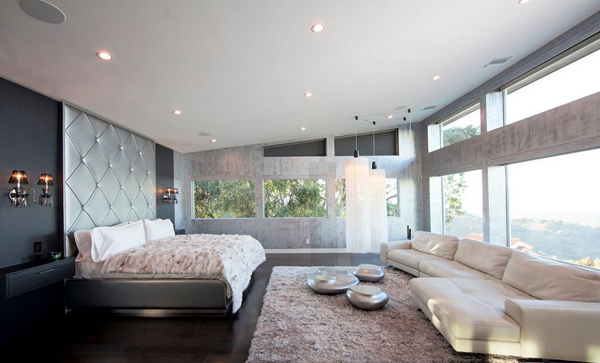 Image: Studio One Plaster
Metallic is not just the color of luxury but it is also the color romance as seen in this bedroom.
Relaxing Mood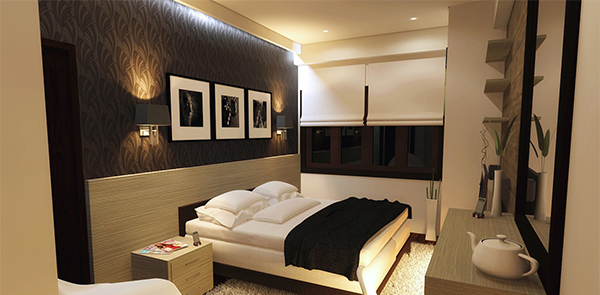 Image: Tedgm25
Intricate patterns is one of the features of this bedroom that made it appear lovely.
Canopy Romantic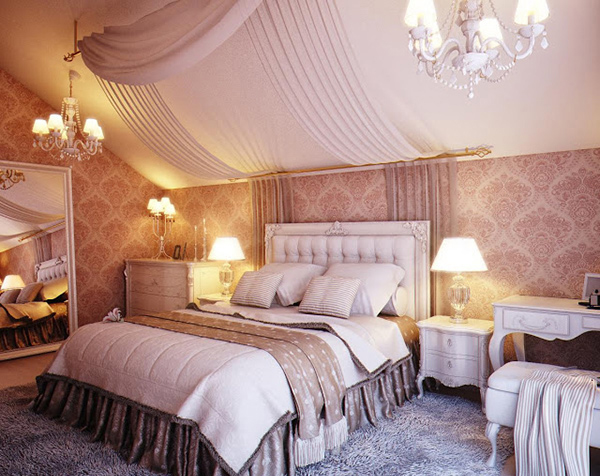 Image: Happy Irena
A sheer fabric canopy for the bedroom is always a perfect addition to a romantic bedroom. Grasp splendor and glamour from this space with dramatic lighting.
Orange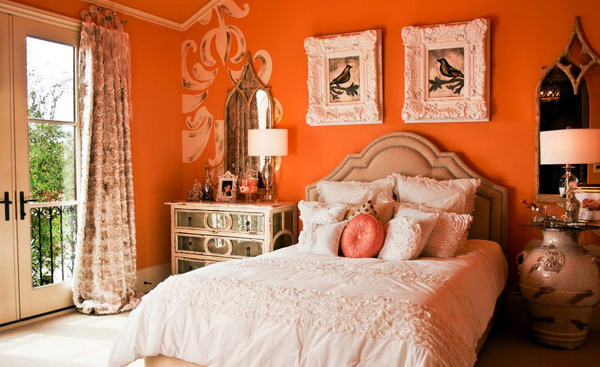 Image: Lawanna Wood Designs
Simple and light accessories were used for this orange bedroom that has vintage touches in it.
A romantic bedroom could be the perfect sweet escape from a tiring day. You could always cuddle in your very own bedroom while enjoying is lovely design. You have observed from the above bedrooms that a classic romantic ambiance can look passionate in its intricate details and dark hues. While a modern bedroom can seduce you with its sleek designs, patterns and dramatic lighting. Getting a romantic bedroom isn't that hard at all. You can even turn any bedroom into this kind of aura even if you have an art deco bedroom or any other styles in it.