---
Author Archives: Bedroomm Editorial
About Bedroomm Editorial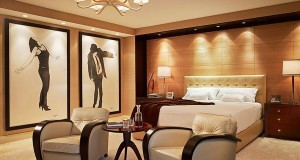 Art Deco style emerged in the 20th century and was adapted by other countries in the 1930s. This type of interior design is an eclectic style that features some artistry and objects with sheen and shine. Most art deco spaces have highly polished wood, mirror tiles, chrome, glass, mirrored furniture and shiny fabrics. Most of the time, it use satin paired with fur. It would also have angular and geometric shapes and even decors that depict nature. What makes Art Deco captivating is that it could allow the homeowners to express themselves merely by adding variety of items that fit in the style without worrying much about its look because it could actually be eclectic. Some Art Deco items could be modern or even traditional. It depends on how you place them in the bedroom that makes it look beautiful. We have gathered some Art Deco bedrooms for you. As...
Read More »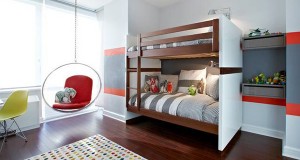 A household with two or more siblings would usually use bunk beds for the bedroom in order to save space. A bunk bed is a type of bed in which one bed frame is stacked on top of another. Using bunk beds would maximize the available floor space giving more area for traffic inside the bedroom. A ladder is used to access the upper bed which is supported by four pillars. Most of the time, the upper bed would be surrounded with railings to avoid the sleeper from falling down. Don't get confused with a bunk bed and a loft bed because a loft bed is similar to a bunk bed but instead of a bed, the lower area is used for other furniture like a desk. Going back to the bunk bed, teens and kids would enjoy having one especially if it has a beautiful design. But for this...
Read More »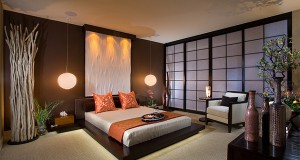 Interior spaces are not just designed based on trends or materials in it but it can also be designed based on traditions, cultures and even religious beliefs. There are spaces designed this way like Asian-inspired interiors. When you see an Asian space, it would feature wooden elements, bamboo, and anything related to nature. But aside from that, there are also sculptures that my reflect traditions and beliefs. Today, we will give you a list of Asian inspired bedrooms which also includes those with Japanese and Chinese influences. You will notice that the common element in this bedrooms are the materials used for its architecture as well as its furnishings. But there are still other key features that you might notice from the pictures that we will be showcasing below. Master Bedroom 1 Image: 3D Skaper Woven chairs with upholstery added that Asian touch to this bedroom. It looked lovelier with...
Read More »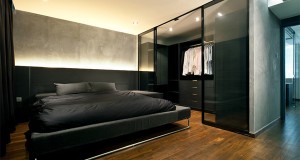 A bedroom would always have a storage space for clothing and other items that belongs to the homeowner. There are different ways to store things in the bedroom and that includes a wardrobe for the clothes or even for bags and shoes. Aside from being a storage space, wardrobes can also add beauty to a bedroom depending on how it is designed. There are wardrobes with prints on them while others are just clean and simple. Still others use varying materials like combinations of glass and wood. Today, we will show you a round-up of glass wardrobe designs. This is a perfect choice especially for small bedrooms since glass allows the light to scatter around the space. It also adds some shimmer to the bedroom making it appear a lot more elegant. Glass used for wardrobes may also vary in color like the ones you will be seeing below: Walnut...
Read More »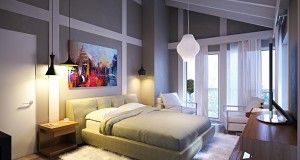 Men would always want their bedrooms to look good but minus the chic touches and decorations. Most bedrooms for men are gray, black, blue, white and other masculine colors but some also have some splash of colors in their rooms. Most of the time, bedrooms for men have gray shades in them- may it be a primary color in the space or just an accent. So, today, we will feature gray masculine bedrooms that would surely appeal to men. Once you scroll down to take a look at the images below, try to observe how masculine these rooms really look and how each bedroom achieved that look. Take note of the grays in the bedroom and how other colors were used to accent them. You will also observe that the furniture have sleek lines on them and would look simple unlike beds for girls and ladies which usually have intricate...
Read More »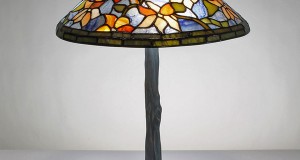 There are a lot of collectors out there who enjoys exploring the colors, patterns, textures and types of glass made from Tiffany glass. According to history, the name of the Tiffany lamps came from a man named Louis Comfort Tiffany. He was one of the foremost decorative artists of his time. His father was the co-founder of Tiffany and Company, the luxury retailer best known for fine silver and jewelry. At an early age Tiffany was exposed to superbly-designed and expertly-crafted objects d'art, undoubtedly stimulating his love and appreciation for exceptional objects and setting him on a self-proclaimed "quest of beauty." Among the various decorative objects produced at Tiffany Studios, the factory manufactured an extensive range of lamp shades, mostly in floral and geometric motifs. More than 300 designs were available in the 1906 and 1913 Tiffany Studios catalogues, including Peony, Poppy, Daffodil, Dragonfly, Laburnum, Magnolia, Pond Lily, Poinsettia, Roman,...
Read More »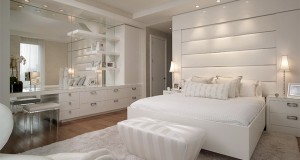 White is beautiful. It signifies purity, truth, kindness, cleanliness and innocence. It is said that white is not a color but merely manifests the presence of all the colors with energy from light. It also symbolizes completeness. For some cultures, it stands for death. When used in art and design, white is a perfect choice to add a light side, add contrast and can be the best option to pair with other colors. While some people shy away from using white in the interior, others prefer to use it. Some think that all white interiors are hard to clean and would easily get dirty. But they also look very beautiful and easy to the eyes. One would feel comfortable and relaxed in a white space. So today, we have gathered modern white bedrooms where not just the walls are white but also the bed covers and other accessories. Fontana Interior...
Read More »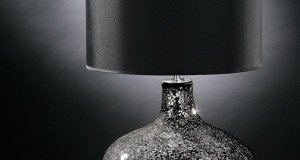 Black is one color that works with anything it is paired and matched with; just like white and grey, black goes with anything! Black is a classic color you can always play with. But first thing's first, how do you enhance the beauty of your bedroom with illumination? Lamp shades! When choosing the perfect lamps for your interiors do you ever consider what type of lampshade will look best with the setting? We have a couple of tips to tell you about choosing the perfect table lamp, but we will be giving you at least five tips since we are basically showing off 15 Beautiful and Classic Black Table Lamps and not really giving tips about the "perfect" table lamp. First off, always choose a lamp shade that complements your bedroom or space in general – you don't really design a room because of the lamp shade right? Second, determine...
Read More »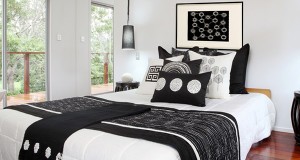 Black is associated with negativity and sometimes even to the evil side of the world. But black is not negative all the time. It can even be beautiful. When black is used for designing and art, it becomes a beautiful thing. We can see house interiors that use black and it is pleasant to the eyes. Others shy away from using black because they fear that it might be linked to something undesirable but they are wrong. Today, we will feature bedding sets in black. Most of them have white and gray combinations since they are the closest colors that look great together. But the truth is, black is the most versatile color other than white since it can be paired with other colors as well and would still look great. So, whatever your room color is, black beddings could fit in nicely. Another good thing about it is, it...
Read More »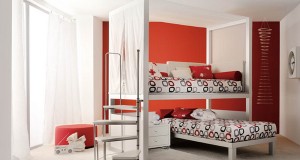 We compiled 15 Stunning Loft Beds for Girls which we think will definitely be loved but only but your lovely teenage girls at home but also the parents. The designs we have collated may not have been available or the same during our teenage years, but who knows? Maybe we can buy or ask someone to set up designs like these at home and use them ourselves. It would even be great for dormitories which have loft beds like these – everyone would just love them! According to our beloved Wikipedia, a loft bed is an elevated bed similar to a bunk bed, but without the lower beds – freeing floor space for other furniture (such as a desk) which might be built into the loft bed. The nature of bunk beds allows two or more people to sleep in the same room while maximizing available floor space just like...
Read More »